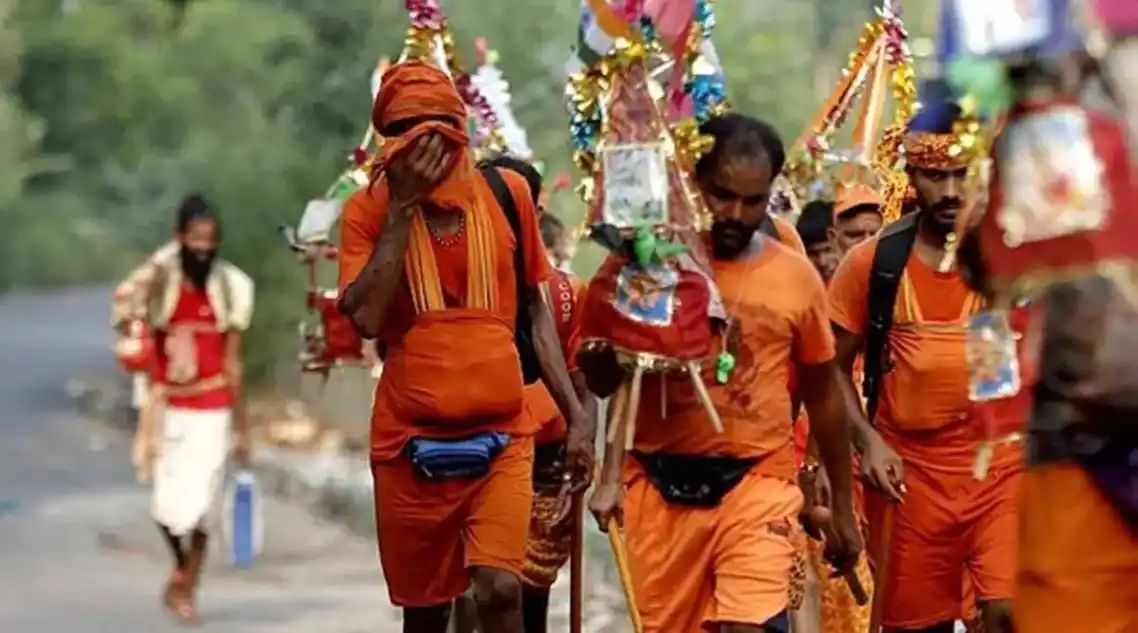 According to the police, 12 kanwariyas were hurt here on Thursday when a tractor trolley carrying them overturned after being struck by a truck.
According to them, the incident happened close to Katiyuli village.
According to Pradeep Sherawat, the Allahganj police station's in-charge, the kanwariyas had just gathered water from the Ganga river's Ghatiya Ghat and were en route to Gola Gokaran Nath.
One of the two trolleys that were attached to the tractor after it was struck from the side by the truck overturned. He claimed that the truck driver left the scene.
Police went to the scene as soon as they learned about the tragedy and, with the aid of locals, pulled the injured out from under the trolley.
According to Sherawat, the injured were sent to a hospital for treatment.
He stated that the surviving kanwariyas continued on their journey.