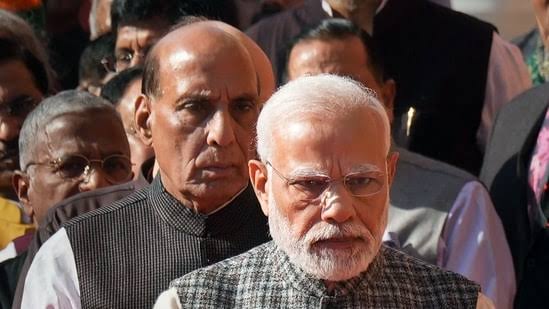 After Chinese soldiers attempted to cross the Line of Actual Control (LAC) in Tawang sector of Arunachal Pradesh on December 9, the Congress demanded an explanation from Prime Minister Narendra Modi on Wednesday.
A graphic posted by Congress on Twitter claimed that the Chinese state-run Global Times had stated that China will suffer if Modi lost the Gujarat state election. The party also included the hashtag "JawbDoModi" in their tweet.
When the Modi administration failed to fire former Union Minister Sadhvi Niranjan Jyoti for her alleged hate speech, Congress launched the "JawabDoModi" campaign.
This time Congress has raised a furore with #JawabDoModi over China's illegal incursion to change the state quo in the northeastern state. The Chinese and Indian soldiers were engaged in a clash in the Tawang region in Arunachal Pradesh on December 9.
However, India responded to Chinese incursions in a 'firm and resolute' manner and forced a retreat, the government said.
Action has also been demanded of the Indian Air Force. The Defence Ministry was quoted by ANI as stating, "In the recent few weeks, there have been times when our jets had to be scrambled…' to take out hostile drones.
Unlike the fight in the Galwan Valley in June 2020, no fatalities were reported in the clash, Union Defense Minister Rajnath Singh said in Parliament. He added that there have been no reports of injuries to Indian personnel.
However, the altercation sparked a commotion in Parliament when the Congress charged that the prime minister was "hiding the facts." A walkout was organised by opposition groups like the SP, RJD, Shiv Sena, and Communist Party.
On Wednesday, the opposition parties left the Rajya Sabha once more. Mallikarjun Kharge, the new president of the Congress, also brought up the incident in Galwan.
Home Minister Amit Shah responded to the Congress by asking about any connections between the party and China and accusing them of allowing China to annex Indian land following their 1962 war.
Regarding the border problem, Shah was very explicit in the legislature "The BJP will not permit any intrusions. Since warriors protected our land, we won't give up even a single inch."