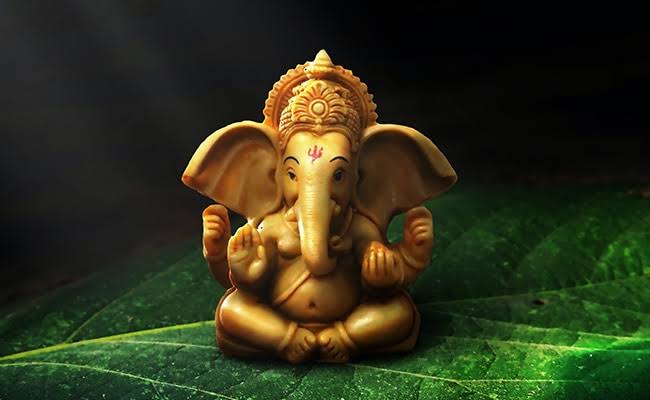 On Wednesday, August 31, 2022, Ganesh Utsav will begin this year. One of the most significant Hindu festivals is Ganesh Chaturthi, which is celebrated especially in Maharashtra.
Our homes and places of business are decorated with Ganpati Bappa idols in honour of Ganesh Chaturthi. Every year, Ganesh Chaturthi, also known as Lord Ganpati's birthday, falls on the Shukla Paksha of Bhadrapada.
Lord Ganapati, also known as Vighnaharta, is the god of knowledge and good fortune. It is stated that there is perpetual happiness and wealth wherever Bappa stays. The arrival of Ganpati Bappa this year is believed to be occurring in a very lucky yog. Here is all the information you need to know about the Ganpati sthapana and visarjan mahurat.
Ganesh Utsav 2022 Date
The Panchang predicts that on Tuesday, August 30, 2022, at 03:34 PM, the Chaturthi day of Shukla Paksha of Bhadrapada month would begin. Next day, on Wednesday, August 31, at 3:23 p.m., this date will come to an end. Ganesh Utsav will be observed beginning on Wednesday, according to Udaya Tithi. On this day, two fortunate yogs are being produced.
Lord Ganesha is honoured on Wednesday, which is also the day that Ganesh Utsav begins this year. Additionally, the coincidence of Ravi Yog being performed on Ganesh Chaturthi adds to the significance of the holiday. From Wednesday at 6:06 am until Thursday at 12:12 am, Ravi Yog is the host. According to popular belief, Lord Ganapati worship during Ravi Yog eliminates all problems.
When is Ganpati Visarjan going to occur?
Ten days are dedicated to the Ganesh Utsav festival. Lord Ganesha departs from the worshippers' company after ten days and goes back to his home. The immersion will happen on August 31, which is 10 days after the founding of Ganpati, or on September 9.
People who worship Lord Ganesha on these days are said to experience a reduction in stress in their lives. In addition to this, the home is prosperous and happy.