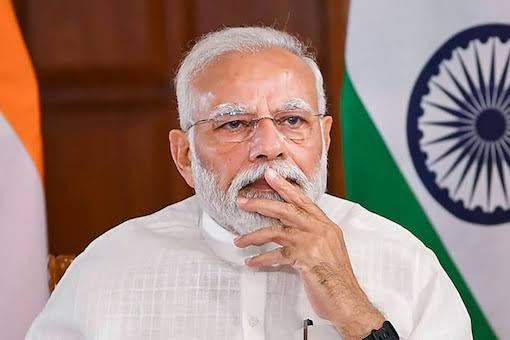 In this "Amrit Kaal," every Indian, according to Prime Minister Narendra Modi, hopes to witness the quick development of a new India with zeal and impatience.
On the 75th anniversary of India's Independence, he addressed the nation from the Red Fort's ramparts, referring to India as the "mother of democracy." According to Modi, "Our country has demonstrated that we have an inherent strength from our diversity and the common thread of patriotism makes India invincible."
Any country must have an aspiring society. Today, "We are happy that these goals are shared by every Indian home. Every citizen is thrilled and impatient for New India's rapid development "added he.
India's two main problems are corruption and nepotism: PM Modi
The prime minister stated, "My grasp of the spirit of India made me realise that for the emergence of New India we needed to promote inclusive development across the nation, a vision that Mahatma Gandhi held dear.
Top quotes from the PM's speech for Independence Day
Nation honours those who gave sacrifices but were overlooked or awarded less than they deserved. We are grateful to Bapu, Netaji Subhash Chandra Bose, Babasaheb Ambedkar, and Veer Savarkar for their sacrifices in achieving the independence of their nation.
The last 75 years have been very up and down for India. These years have been filled with both triumphs and tragedies. We had natural disasters, wars, and other issues. But the force of difference in unity became our compass. "India is a society with high aspirations where people work together to bring about change. The people of India desire constructive change and want to play a part in it. Each government must address this aspirational community "in Red Fort, added PM Modi.
India has experienced both joys and tragedies during the past 75 years. We had natural disasters, wars, and other problems. Our guiding principle, however, is unity in difference.
The entire nation came together for the Janta curfew and cheered the Corona warriors with taali-thaali. When the rest of the world was debating vaccinations, 200 crore Indians had already gotten their shots; this is an awakening.
"I want to ask one thing of every Indian. Can we alter the way people think about our women in general? Pride of Nari Shakti would be essential in helping India achieve its goals. India's development is supported in large part by respect for women. We must protect our Nari shakti, the PM stated.
"In the years to come, we must concentrate on 'Panchpran'- First, to advance with greater resolve and the resolve of a developed India; second, to remove every evidence of servitude; third, to be proud of our legacy; fourth, to strengthen our togetherness; and fifth, duties of citizens which includes PM and CM.
Prior to wrapping up his speech at the Red Fort, Prime Minister Modi stated that "Team India's" spirit will advance the nation and contribute to the 130 crore Indians' ambitions being realised.
Numerous celebrations marking the 75th anniversary of India's independence have been place during the past 75 weeks under the auspices of the Azadi Ka Amrit Mahotsav.
The "Har Ghar Tiranga" campaign is one of many events the government has planned to raise enthusiasm for the celebration of India's 75th anniversary of independence.