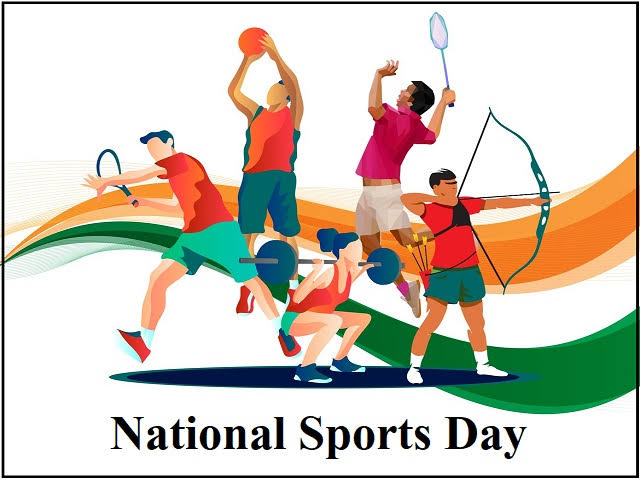 Every year on August 29th, India observes National Sports Day to recognise the anniversary of the birth of Major Dhyan Chand, a hockey star.
The purpose of the day is to promote physical exercise, sports, and general health.
As part of honouring their contributions and commitment to bringing honour to the nation, the day is also devoted to India's sports stars and champions.
History
On August 29, 2012, India celebrated its first National Sports Day. Major Dhyan Chand, also referred to as the "Hockey Wizard" and "The Magician," was born on August 29, 1905, and National Sports Day is observed to honour him.
Significance
The main goal of National Sports Day is to raise public awareness of the value of sports and physical activity in everyone's daily lives. The government also put on a number of events, seminars, and other activities to spread the word about the value of sports and physical activity in daily life.
Facts on Major Dhyan Chand
Major Dhyan Chand played hockey and was a part of the Indian Men's Hockey squad. Dhayan Chand, widely regarded as the "Wizard of Hockey," was born on August 29, 1905, in Allahabad (Prayagraj), Uttar Pradesh. In the years leading up to independence, he became well-known.
He was a crucial contributor to India's first hat-trick of Olympic gold medal victories at the 1928, 1932, and 1936 Summer Games as the star of the Indian hockey squad.
The Indian government awarded him the Padma Bhushan, the third-highest civilian honour, the same year he retired from the Indian Army as a Major from the Punjab Regiment.