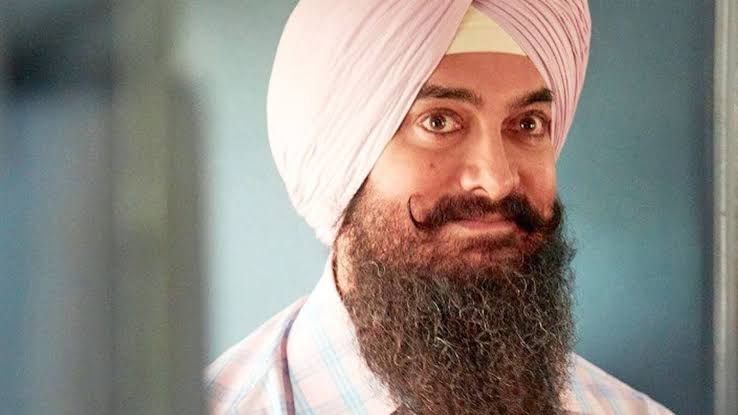 Laal Singh Chaddha will be released in theatres in less than two weeks. Aamir Khan plays the principal role in the movie, while Kareena Kapoor also appears.
Despite anticipation from the actor's fans for his return to the big screen after a long absence of four years, the movie did experience backlash on Twitter after the publication of the trailer. On Twitter, the phrase "boycott Laal Singh Chaddha" was also popular.
Aamir was recently asked about the tendency in a roundtable by News18 Showsha, and he admitted he was "sorry" to witness it. "Yes, I am depressed. Additionally, I find it unfortunate that some of the individuals who are saying this secretly think I dislike India. They have this belief in their hearts, although it is false. That some people feel that way is unfortunate. That is not true. Do not boycott my movie, please. Watch my movie, he pleaded.
Following the release of the teaser, a number of social media fans compared Aamir's facial expressions in the movie to his performances in other movies like PK and Dhoom 3. Aamir responded to these analogies by saying, "People need to watch the film entirely before drawing any conclusions. The only similarity I can find between the roles I played in PK and Dhoom 3 and the part I played in Lal Singh Chaddha is that they were all innocent individuals, and I think one can portray naivety in a specific way.
The authorised adaptation of the Academy Award-winning movie Forrest Gump is titled Laal Singh Chaddha. Tom Hanks acted in the Hollywood movie. In the Indian adaptation, Aamir plays Tom and falls in love with Kareena. This is their third time working together. Previous appearances of them include 3 Idiots and Talaash. Mona Singh also appears in the movie. The movie will debut on August 11. Raksha Bandhan, starring Akshay Kumar, and the movie clash.