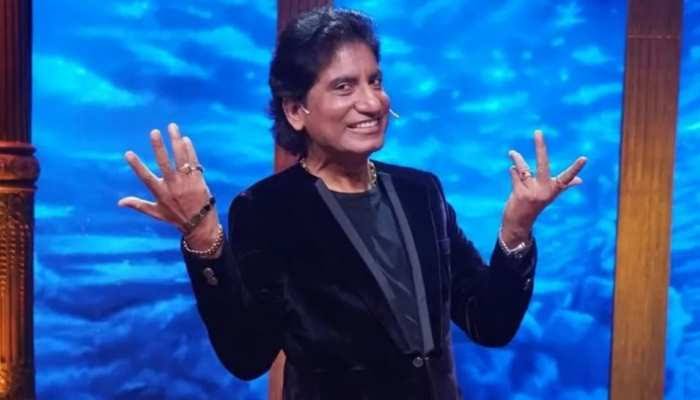 Raju Srivastava's condition is still severe, and ten days after the comedian was admitted to the hospital, there is still no indication that things are getting better.
On August 10, Raju suffered a cardiac arrest while exercising at a gym. He was taken by ambulance to the AIIMS in Delhi, but it is reported that his condition is getting worse every day.
Meanwhile, the manager of the veteran actor provided an update on the comic's health and addressed rumours that the comedian was brain dead. In a recent interview, Raju's manager Maqbool denied reports that the comedian had passed away and stated that his treatment is being worked on by physicians. He also requested people to remember Raju's family when announcing his passing.
His status was described as "stable" in a statement posted by Raju's family on his official Instagram account. Additionally, his family urged people to "avoid any rumour or fake news being spread." Regular health updates have been given to Raju's followers by his team, family, and friends. Maqbool, Raju's manager, dispelled the comedian's death rumours in a recent interview. He told News18 that "around 2 a.m. on Wednesday, physicians warned us he was critical, but it's been 16 hours, and doctors are working on his treatment."
Speaking candidly about the most recent changes to the comedian's health, his manager emphasised that Raju was still alive. "Nothing like this exists. He is not awake. The nerves in his brain swelled. He was unable to answer when taking several medications. After that, he received several injections that swollen some of his brain's nerves. It is being treated by doctors, "said he.