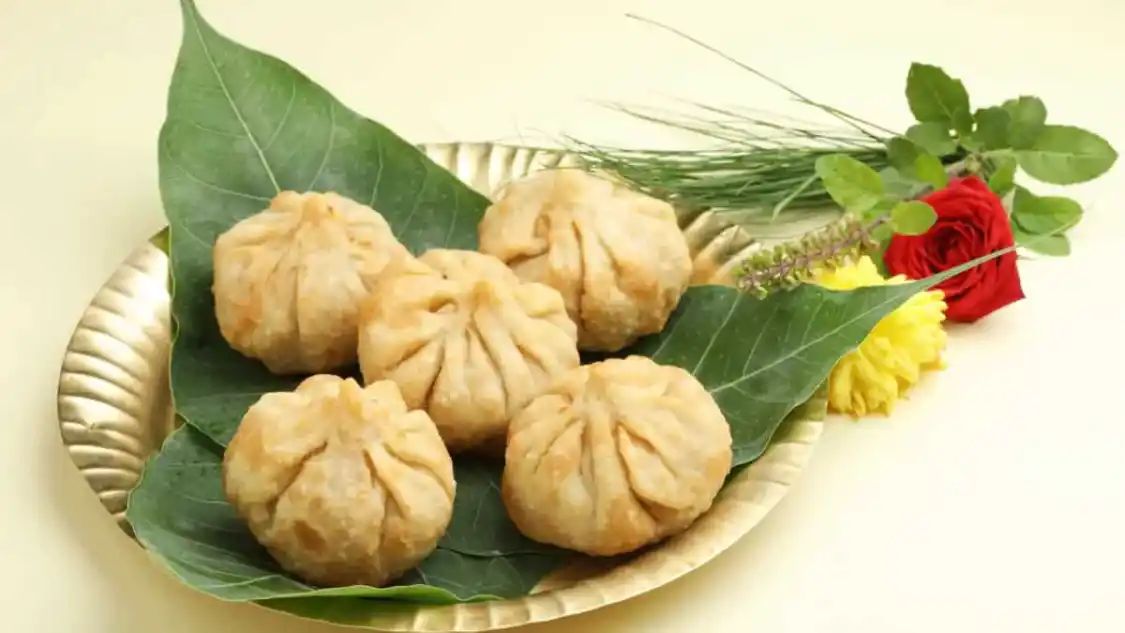 Modaks are piled high in the sweet shops around Ganesh Chaturthi. What are modaks? Modaks are sweet, bite-sized dumplings that come in a variety of flavours and are the traditional festival prasad.
Since they were a favourite of Lord Ganesha, it is customary to eat these little candies on the anniversary of the lord's arrival on earth. Ganesh Chaturthi falls on August 31 this year, and modaks are prepared.
There are, however, a number of different fusion recipes that appear around this period. The selection of modaks is unlimited, whether they are chocolate or khajur. Puran Modak is one such intriguing modak dish that you may not have tried yet. By deep-frying it, this elevates the soft, melt-in-your-mouth delicious to a new level. To please the Lord, the stuffing inside is sweet and delicious while the exterior is crunchy and crispy.
Here's how you can prepare the Puran Modak:
Ingredients:
•¾ cup grated coconut
•1 ½ cup wheat flour
•1 ½ cup chana dal
•4 cardamoms
•½ cup maida
•1 cup jaggery
•Water
•Salt
Method:
•Begin by soaking the chana dal the previous evening.
•The dal is well mashed and drained of extra water the following day.
On a tawa, roast the cononut simultaneously.
•This is then combined with dal, cardamom, and some jaggery.
•After obtaining a dry mixture, maida and wheat flour are combined to make a dough.
•The dough is divided into smaller circles after resting for a while.
The dough is first rolled with the palm of the hand before being moulded into modaks.
These are served crispy after being deep-fried in hot oil.