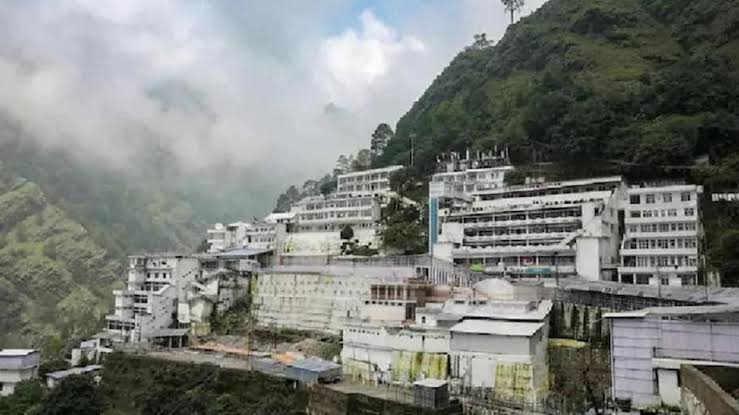 After flash floods were caused by heavy rain on Friday evening, the yatra to the Vaishno Devi shrine atop Trikuta hills in Jammu and Kashmir's Reasi district was briefly put on hold, according to officials.
Anshul Garg, chief executive officer of the Shri Mata Vaishno Devi Shrine Board, stated that the situation was under control and that no casualties or property damage had been reported.
On the Vaishno Devi course, some social media footage depict what appears to be a flood.
According to an official, Katra, the base camp for pilgrims visiting the famous shrine, was battered by torrential rains for many hours in the evening, leading the authorities to delay the yatra till 5 am on Saturday as a precaution.
According to the official, thousands of pilgrims were present at the shrine when it began to rain heavily and persisted until midnight. The Himkoti (battery car) track was subsequently suspended as a result.
The upward advance of the yatra from Katra has been halted out of caution and concern for safety.
Yatris who are currently in the Bhawan area are given priority as they move down towards Sanjhichatt and then Katra, the official said. They are being closely watched by Shrine Board employees, police, and CRPF officials, as well as being under the general supervision of Additional Chief Executive Officer Navneet, who is stationed at the Bhawan.
He claimed that announcements are delivered over the public address system on a daily basis.
The official stated that emergency response teams and medical units have been placed on high alert.