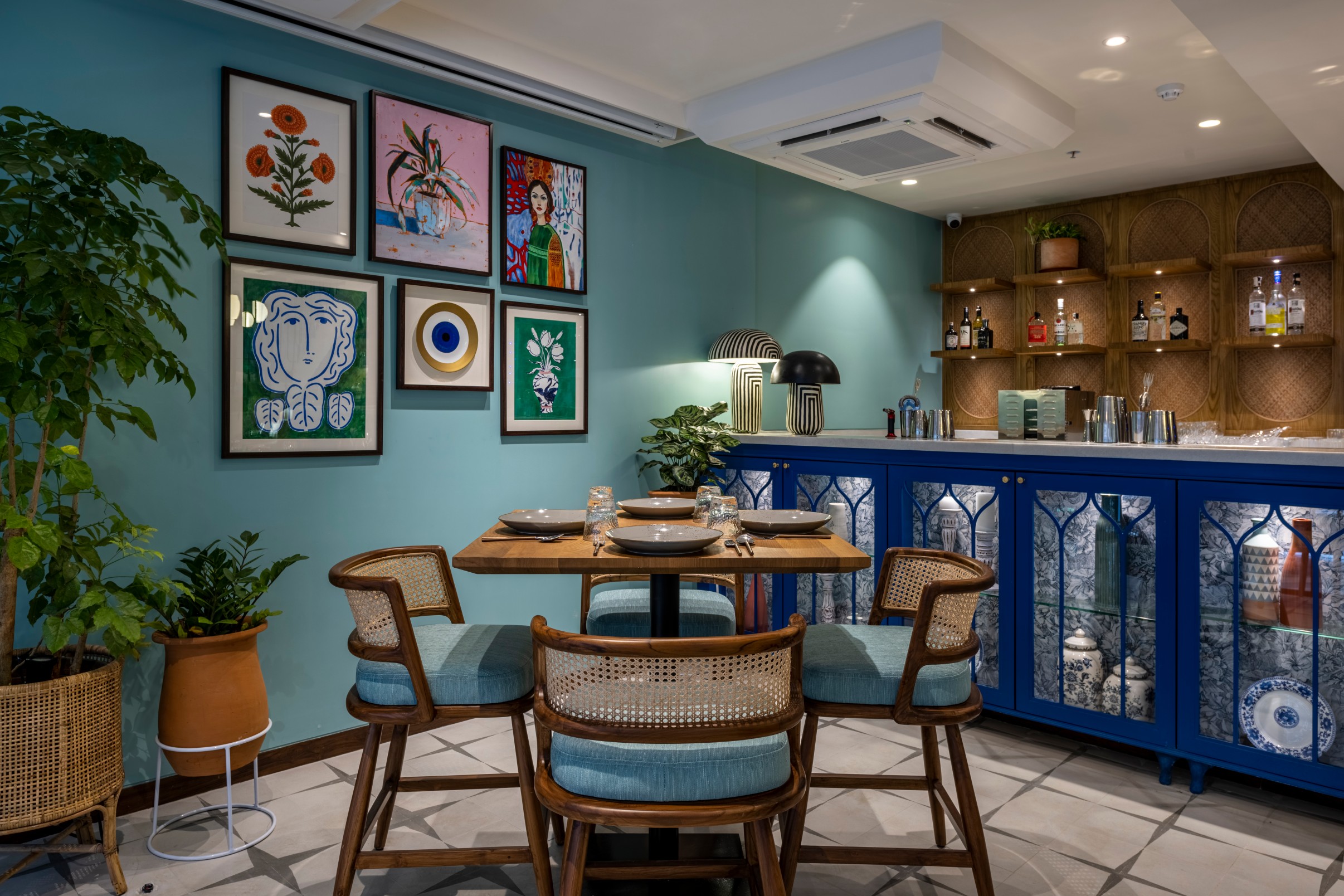 Mumbai : Are you a vegetarian still looking for a place that lets you indulge in finger-licking vegetarian and vegan delicacies and successfully calms your consciousness as clear as the day? Well, by bringing class to cuisine with a pinch of passion in every dish and answering all your vegetarian needs is the all-new luxury restaurant and bar- MILLO!
The word 'Millo' stands for 'unite'- and that is exactly what you will be doing, very frequently, might we add, as soon as you take your first steps into the restaurant. Truly eccentric in nature, sealed with a contemporary style and accompanied by a modern touch, Millo is an immensely creative, vegetarian space making it an integral part of the modern lifestyle with exclusive, luxurious, and elegant decor. Designed by Minnie Bhatt, Founder of Minnie Bhatt Design, Millo exudes her gifted sensibilities in designs that endure. In a world constantly in flux, Minnie Bhatt's design for Millo effortlessly melds the classic with the contemporary to create a space that is warm, inviting, and timeless. The restaurant has a distinct personality and ambiance that showcases luxury, with shades of blue and white offset by an exquisitely quirky floor with white and grey patterns. The space is designed to transition seamlessly between day and night and reminds you of a bright serene summer day out in nature's arms.
Nestled in the bustling and lively pockets of Lower Parel, Mumbai, and coming to you by the leading restauranteurs in Gujarat, Millo is the perfect location that caters to both South Mumbai and the suburbian crowd, in the plush luxurious Kamala Mills that houses a sea of restaurants offering various cuisines, this restaurant stands out and creates an authentic vibe that feels like you are dining in the hallowed streets of Greece. Amidst all the chaos, you can finally find some much-needed peace and tranquility here as Millo is the perfect definition of a breath of fresh air especially if patrons are looking to shake things up a bit or just looking for their new favourite hangout spot. With its warm atmosphere, Millo creates an inviting dining experience that in turn makes the guests feel at home. Sharing happiness across the table, Millo caters to every individual's pleasant experience wholeheartedly, be it, families, or corporates, and includes a spacious first floor that is perfect for hosting parties and private gatherings. And rightly so, Millo aptly serves as a high-energy bar on weekends and a warm cozy place on weekdays.
Millo is nothing short of a deep blue ocean with many untold stories. With a calm seating area and colourful paintings all around, Millo exudes a charm of its own. This vegetarian restaurant is mystical and holds an enigma that is pure, open for family and friends, and offers delicious food. The paintings on the wall are deeply historic in nature. A book corner is also present, to engage avid readers. Along with the antique furnishings, and floral paintings, the subtle lights enlighten the place with their compelling luxury. The quaint walk-in ambience, with eye-catching interiors, further sets a scenic tone for the space and aptly highlights the different corners and colourful shades of the restaurant. Bringing forth a pleasant aura and indulging everyone with the strong charisma it has, the upholstery compiles a story that is untold and exudes peace and tranquillity.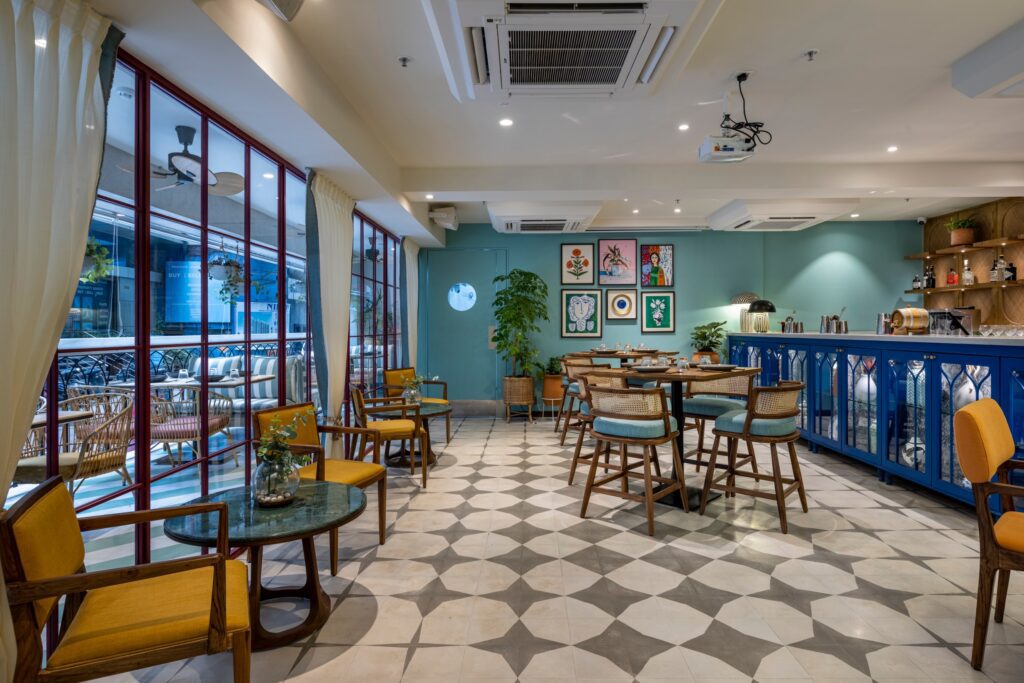 "Millo is a warm, cozy, relaxing all-day dining place where you can spend quality time with your loved ones. With its soothing and pleasant ambience, Millo is an elegant Kitchen & Bar with spaced-out tables creating utmost privacy and focusing on the taste, customized crockery & food served in the most stylish manner. Food at Millo has a quirky take on vegetarian recipes from all over the globe and focuses more on Mexican, Italian & European cuisines with a diverse range of vegan & plant-based food. Our handcrafted cocktails with sustainable ingredients expose our guests to some innovative drinks. Pour Overs, Cold Brews, and Iced Americano with some innovative manual coffee brewing techniques definitely enhance our guests' afternoon experience by sourcing the best coffee beans from Mandal Khan Estate of Chikmagalur," says Sujit Mehta, Founder of Millo.
The food and beverage offerings at Millo are a reflection of the place- the dishes are packed with flavour and presented with a good blend of modern vegetarian recipes. Carefully crafted and curated, the clean minimal aesthetic perfectly describes the food and cocktails, making it the perfect embodiment of the sweet bliss of nature. The freshness of ingredients and preparing every dish from scratch without using any processed ingredients are a few factors that make Millo stand out from the rest. At the helm of this culinary journey are Sharmila Shah & Sujit Mehta of We Serve. We Serve specializes in setting up restaurants and creating innovative vegetarian and vegan food preparations which are palatable and instagrammable. Each recipe is curated with the best quality ingredients and served in customised flatware. The versatile food menu includes everything right from soups, small plates, contemporary chaats, thin-crust pizzas, sushi, mini meals, large plates, and salads, to bar specials, hot plates, signature plates of pasta, dumplings, and more. Some of the must-try dishes include Pita Galouti, which consists of grilled pita topped with a galouti kebab; served with labneh; Chilaquiles Filo Cups, melt in mouth Flaky squares with cold guacamole, refried beans & pica de gallo; Turkish Twist bajri vada topped with babaganouj; Millo's Pizza for which Italian San Marzano tomatoes are used to prepare the sauce with red paprika, onions, bell peppers and sliced garlic; 5 Spice Bao, served with chestnuts, summer greens, and peanut crunch; and Burrito Mojados which is wet Burrito stuffed with rice & vegetables; baked with romesco sauce.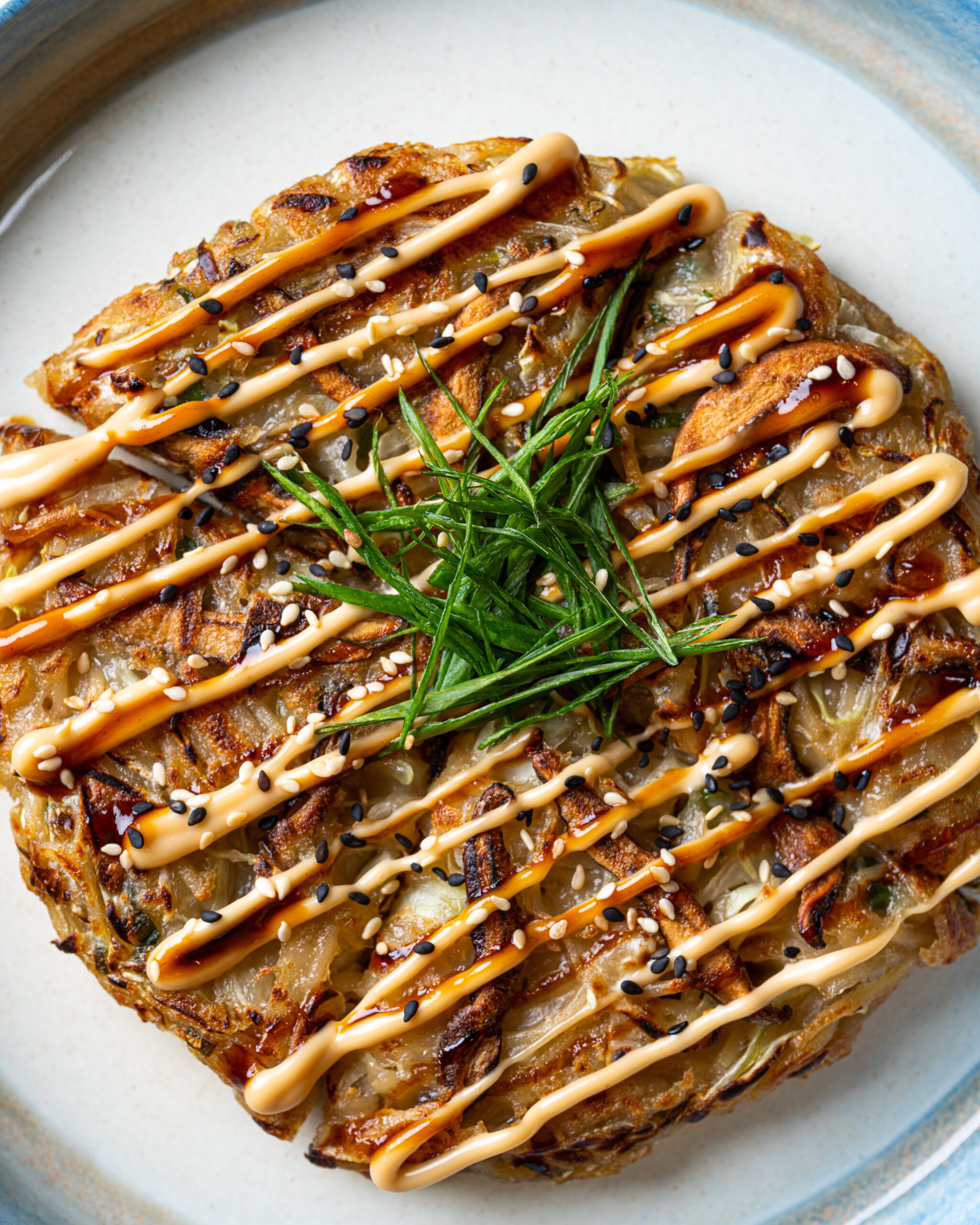 If you are craving for some luscious pasta, then Spaghetti Pomodoro tossed with chunky tomato and injected burrata is just what you need. And if your tastebuds are looking to indulge in a chunky salad, then Healthy Ones which has Quinoa, Guacamole topped with Arugula & Kale Salad is a must try.
As the sun sets, the place transforms with the changing night and serves the visitors their choice of poison. The elaborate bar menu doles out beverages and craft cocktails with fresh and homemade ingredients, sugar substitutes, and modern techniques and is also waste-management-friendly. Complementing the food menu, the drinks menu includes flavoursome cocktails such as Shades of Emerald, a drink that lets you experience the green parade and carnival in Ireland and revives flavours of green apple & elderflower along with basil which replicates shamrock flower which is the heart of St. Patrick's day; Once Upon A Time In Hollywood, a cocktail which will offer you crisp flavours of popcorn along with bracing cherries, agave and lemon that will make you nostalgic about your first movie experience; Pink Fiesta, a fizzy bubbly cocktail with the relish of berries, floss, and sparkles in it- this cocktail's bubbliness will burst several flavours in your mouth and Junkanoo, a thirst-quenching tikki drink which will fortify the roof of your mouth with its fresh minty-pine nutty flavours and drag you to the Junkanoo, which is a festival of joy in the Bahamas.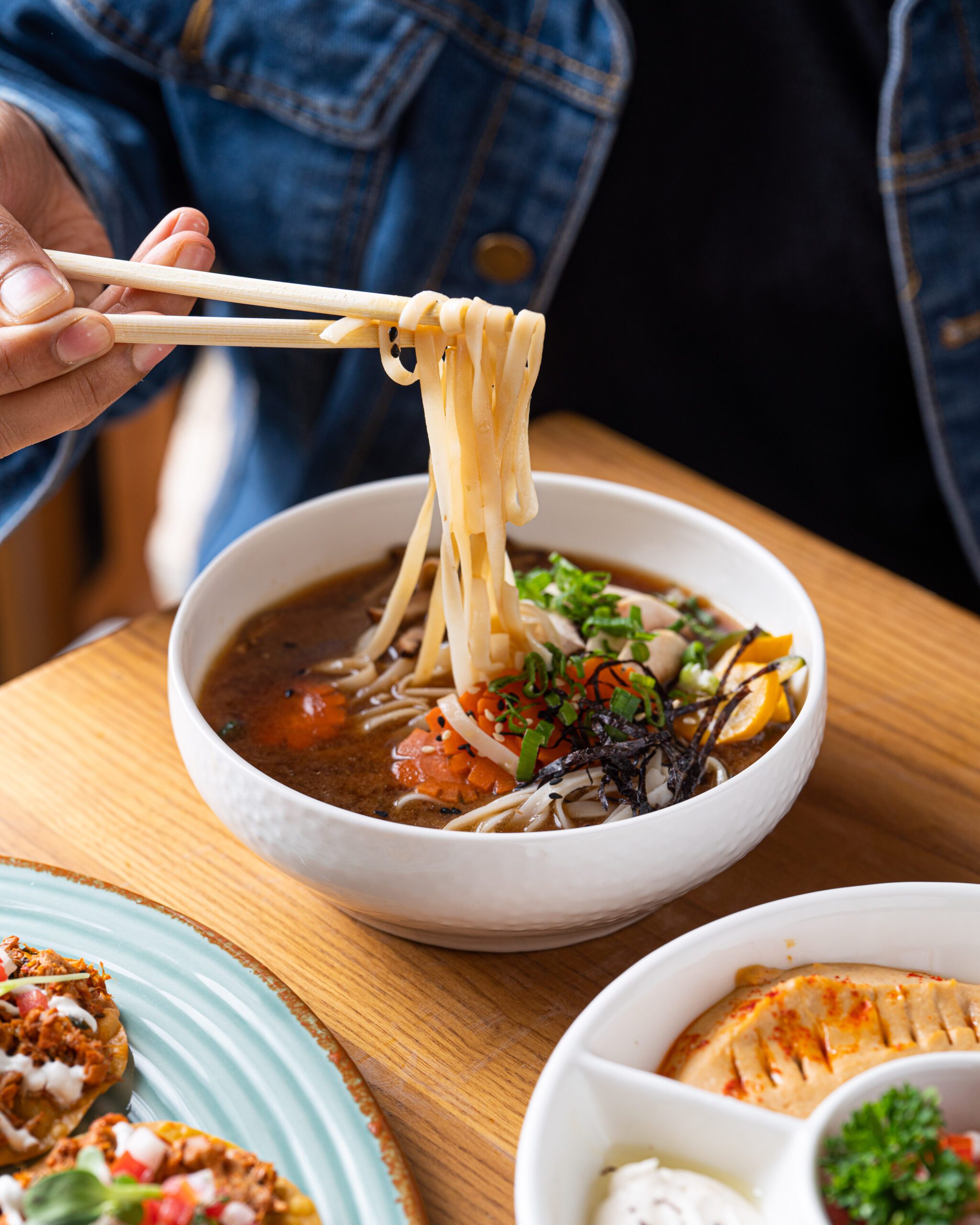 So bid adieu to your food cravings and experience a plethora of flavours under one magnificent roof. For at Millo, you're in good hands!
Address: Kamala Mills Compound, Times Tower Office of Tata Housing, Senapati Bapat Marg, Lower Parel, Mumbai, Maharashtra 400013
Instagram: https://instagram.com/millo.mumbai?igshid=ZmRlMzRkMDU =
About We Serve Hospitality:
We Serve participates in turnkey restaurant operations through management contracts and consulting services that comprise of premium catering, restaurant operations as well as the class apart conceptualization and execution. Their expertise lies in understanding the nuances of the industry, as well as designing and curating the concept keeping in mind their client's vision and values by incorporating their experience and skills to make a successful stand-apart model. Under its umbrella are ten leading award-winning restaurant brands in Ahmedabad, Gujarat including 650 – The Global Kitchen, The Roastery Cultur, Rangeen, Vintage Vibes, Nosh, Drift, Seven,Muse and others.