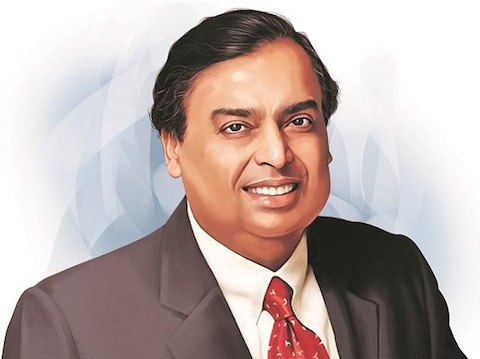 Reliance Industries, the most valuable company in India, held its 45th Annual General Meeting on Monday. Chairman Mukesh Ambani made a number of announcements during the meeting. Almost three times in a row, the AGM was held.
Following the $19 billion 5G spectrum auction, where Reliance Jio purchased spectrum valued at $11 billion, Ambani outlined the timetable for the deployment of Jio's 5G services.
Jio plans to debut 5G around Diwali in major cities like Chennai, Delhi, Kolkata, and Mumbai before rolling it out nationwide by December of the next year, or 18 months from now.
The major telecom provider will roll out standalone 5G that is independent of its current 4G infrastructure.
So, a quicker delivery is anticipated. The pan-India 5G network will be built with a $25 billion investment from Reliance. Jio additionally disclosed its entry into private 5G networks and said it was collaborating with Google to create extremely affordable 5G handsets for India.
The JioAirFiber Home Gateway device, a wireless WiFi hotspot connected to Jio's 5G network, and the Jio AirFiber service were both introduced by Akash Ambani, who succeeded his father as chairman of Jio. It promises wire-free, gigabit-speed internet that is similar to fibre.
Customers of JioFiber can choose to use the Jio Cloud PC, a brand-new service that delivers virtual PCs hosted in the cloud. Customers will only pay when they use the cloud PC, which is geared toward students, gig workers, and small enterprises.
The telecom giant announced that it would strengthen its collaboration with Qualcomm to provide cloud-based 5G solutions for India.
Reliance Retail Ventures executive director Isha Ambani demonstrated the JioMart integration on WhatsApp.
Through WhatsApp, consumers in India will be able to browse the whole JioMart inventory, add things to their shopping carts, and then finish their purchases by making the necessary payments.
Isha Ambani also disclosed that Reliance will introduce its FMCG division this year as it expands the distribution of its private label products.
In order to increase capacity in both existing and new value chains, Reliance would invest $9.4 billion in the oil-to-chemicals industry over the course of five years, according to Mukesh Ambani.
By constructing new facilities, expanding current ones, and establishing a carbon fibre facility, Reliance will fortify its polyester and vinyl chains.
Ambani revealed a plan to establish a fifth gigafactory for power electronics, expanding on the initial plan to invest over $10 billion to develop four giga factories in Jamnagar for solar cells and modules, fuel cells, batteries, and green hydrogen.
Deven Choksey, Managing Director of KR Choksey Investment Managers, predicts a profit growth of twofold for RIL. Jio will be the best at making money. Jio's $25 billion investment suggests it may go public.
The group's family succession plan was revealed by the second-richest man in the nation when he outlined the several enterprises his three children will run.
The Jio-based digital business will be led by Akash, while the retail business will be led by his twin sister Isha and the new energy business will be led by their younger sibling Anant. Ambani said that his father, the founder of RIL, Dhirubhai Ambani, had passed on his philosophy to his siblings.
Ambani, though, claimed that he is not yet retiring and that he will "continue to provide hands-on leadership as before."