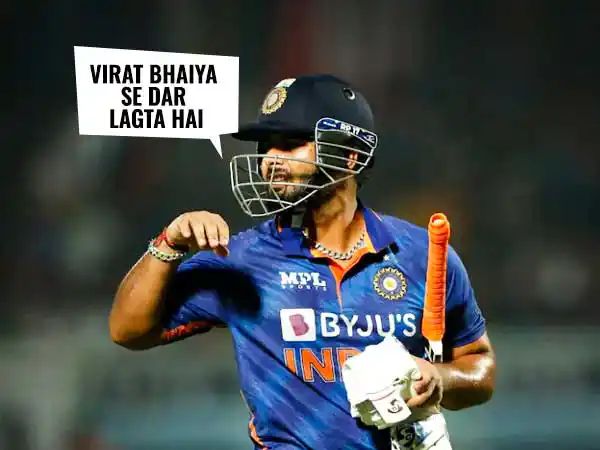 Rishabh Pant, the wicketkeeper batsman, has made an intriguing disclosure regarding Virat Kohli, the former captain of India, despite the fact that he will be a key player in the team for the Asia Cup in 2022.
Pant revealed that occasionally Kohli's wrath scares his own teammate, despite the fact that it is well known that Kohli likes to get under the skin of the opposition with his different antics on the field, including engaging in some verbal sparring.
He said in a video posted by the Pant-led Delhi Capitals that while he is not frightened of anything, sometimes he is afraid of Kohli's rage. Pant declared, "I am not afraid of anyone, but Virat Bhaiya ke gusse se dar lagta hai (I'm afraid of Virat Kohli's rage)."
"Why should Kohli become irate if you are following instructions to the letter? However, it's advantageous if you make a mistake and someone is furious with you because you can only improve after making mistakes "Pant said.
However, these would be essential components of the Indian team's strategy as they set out to rule Asia ahead of the Asia Cup 2022, which will get underway on August 27. The opening match between India and Pakistan will take place on August 28 at the Dubai International Stadium, the same place where the two countries squared off in the T20 World Cup 2021.
However, whereas Kohli-led India had suffered a humiliating 10-wicket loss on that previous occasion, Kohli would play a crucial role in Rohit Sharma-led India's attempt to revenge that humiliation.