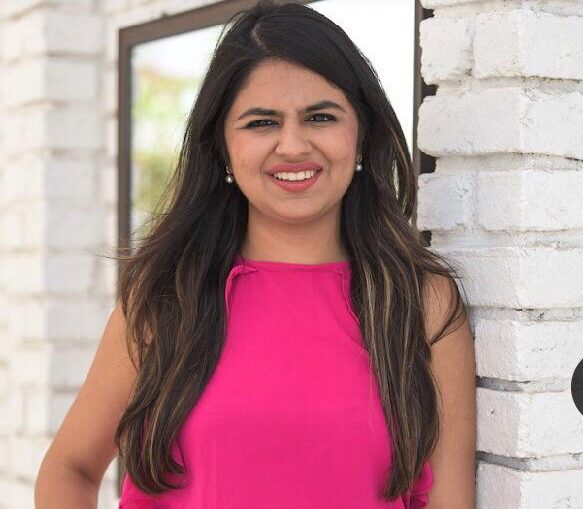 M2M Ferries Private Limited (M2M Ferries) connects Mumbai and Mandwa, making it Maharashtra's first Ro-Pax Ferry. They operate a modern, efficient and comfortable service between the two key locations in Maharashtra. M2M Ferries with the support of the Maharashtra Maritime Board and Mumbai Port Trust has redefined Mumbai's waterways as the only world-class Roll-On-Roll-Off-Passenger (Ro-Pax for short) Ferry service in the country. Their service cuts the usual travel time from 5 hours by road (111km) to just 1 hour by sea (19km) and provides all-weather year-round connectivity. The ferry carries 500 pax and 130 vehicles,2 wheelers and also has a section exclusively for pets.
The CEO -Devika Saigal and Director-Ashim Mongolia have made immense efforts in developing the way Indians use waterways. They are also developing the Mandwa Port to make it a destination. They have changed the face of Mandwa jetty by introducing various eateries such as Boardwalk, Fountain Sizzlers, activities for the kids and much more.
How did the journey begin?

After returning from my postgraduate from University of Bath, UK and working in the marketing space, I realized that I wanted to bring back the culture of waterfronts and piers to India. Our country has a vast coastline but the culture of piers and waterfront development for leisure was completely missing and what better place to begin with then my city Mumbai. The idea began with developing the waterfront port of Mandwa (located 10 nautical miles from Mumbai) and bringing here the 1st waterfront restaurant Boardwalk by Flamboyante in 2016 and by adding other recreational activities like an open air amphitheatre, retail stores and a number of other leisure activities. The footfall count grew from 2000 people daily to 10000 people and on peak days we have also seen over 40000 people at this pier.

This made us realize that there is a demand for waterfront and ports and if we create the right infrastructure and offering we will have people who would like to explore the coastline. We then went on to create the 1stRopax service for our state and this would make the region of Raigad, the pristine beaches of Alibag and Kashid, the famous fort of Murud closer and more accessible to the city of Mumbai. Earlier Mandwa which was accessible only 8 months in the year would now be accessible for 12 months in the year by sea. The Ropax service helped reduce the 4 hours journey by road to 1 hour journey by sea.
The challenges that you faced in the initial phase.

There were a number of technical challenges faced. We had challenges of anchoring her in Mandwa and the continuous dredging to be done by the government. The government has been supportive to make sure we have 24×7 and uninterrupted service 365 days of the year. We are a passenger convenience service and we want to make sure we deliver the best.

The fact that she is a Greek vessel made for the inter island ferries in Greece and we brought her to use in our route (Mumbai – Mandwa).This has helped us deliver a world class service and give people an international experience at nominal rates.

Our service was started in the beginning of the pandemic and at that time it was extremely stressful as people stopped venturing out as a result we had to be shut for 6 months straight. We then resumed in August 2020 keeping with covid restrictions and guidelines.