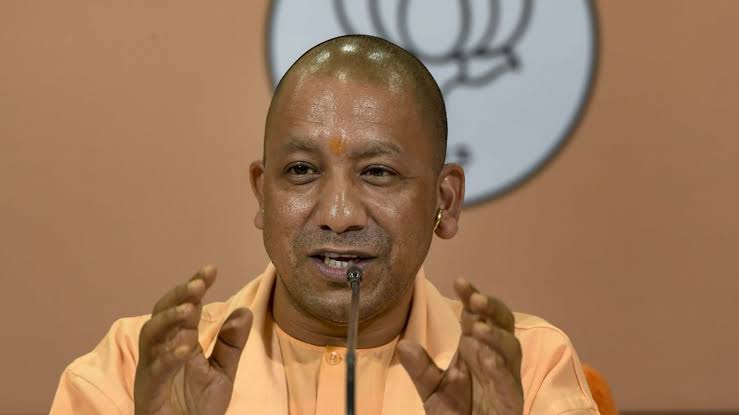 The Yogi Adityanath-led Uttar Pradesh government is eyeing at real estate sector as a key pillar in fulfilling its goal of making the state reach a $1 trillion economy.
According to a statement issued by the state government on Saturday, investments in the real estate sector are expected to total Rs7.3 lakh crore over the next five years.
Urban areas in the National Capital Region's western zone, such as Ghaziabad, Gautam Budh Nagar, and Meerut, would receive special attention.
64 lakh dwellings for HIG, MIG, LIG, and EWS would be built as part of the proposal in urban areas near small marketplaces. According to the press release, the government will encourage private businesses to invest in these homes.
At a meeting with state officials, Chief Minister Yogi Adityanath cited a survey report and stated that the contribution of real estate to Uttar Pradesh's Gross State Domestic Product (GSDP) was estimated to be 14.4% in the years 2020–21.
According to CM Yogi, this is equivalent to Rs34 billion, and 20 lakh people are employed in this industry.
Additionally, he gave instructions to officials to focus on the real estate market, which the report claims can assist provide new chances for growth, development, and employment in Uttar Pradesh.
According to the census, there are currently 23.09 crore people living in the state, with roughly 5.47 crore (23.7%) of them living in metropolitan areas.
The state's population will reach 24.47 crore by 2027, with 8.56 crore (approximately 35%) of those people living in cities. According to the analysis, this will result in a 3.09 crore increase in the state's urban population during the following five years.
10.7 lakh homes are currently located in metropolitan regions, but 64 lakh homes will be needed there in the following five years due to the anticipated increase in population.
According to CM Yogi, building 64 lakh homes will cost Rs 7.3 lakh crore.
Real estate will see a boom as a result, and this will significantly contribute to the state's economy reaching $1 trillion.
The HIG, MIG, LIG, and EWS categories will be represented by the 64 lakh houses, with an average construction cost of Rs 1500 per square foot.
The government aims at roping private real estate companies to bear 65 per cent of the cost of building these houses, while 35 per cent contribution will be from the authority under the government.
The project will require 75,000 acres of land, of which 32,000 acres are currently available with the government. The government will have to make more arrangements for 43,000 acres of land, CM Yogi pointed out.
Chief Minister Yogi Adityanath said that they have divided the project into four parts to promote the real estate sector in the state which includes– Ghaziabad, Gautam Budh Nagar, and Meerut of NCR in the western zone.
There will be an increase in the population here as the manufacturing sector here contributes 67 per cent to the growth state value addition.
New businesses will enhance employment opportunities, which will draw people to the area.
Similar to this, there would be central zone cities like Lucknow and Kanpur, whose industrial sector contributes 13% of the state's growth state value addition.
In addition, the Bundelkhand zone has been added to the southern zone, where Chitrakoot is prominent due to the defence corridor's quick development in this area.
Varanasi, Prayagraj, Mau, Gorakhpur, Sonbhadra, and Ayodhya are all located in the eastern zone, which is said to have a wealth of opportunities in the fields of medicine, commercial real estate, and tourism.