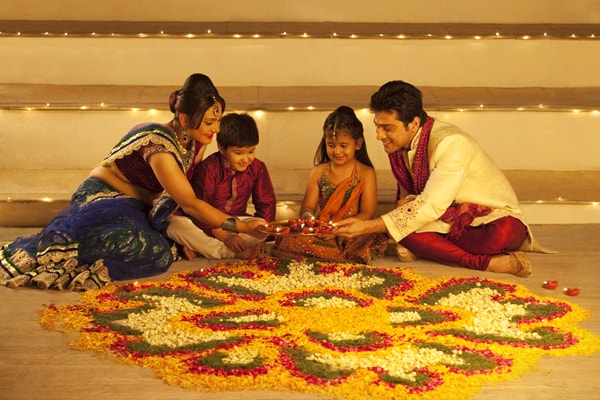 10 Creative Ways to Celebrate Deepawali at Your Education Institute
By Anukriti Goswali, Education Editor, NewsNowNation
Deepawali, the festival of lights, is a time for spreading joy and happiness. This year, why not infuse the spirit of Deepawali into your educational institute? Here are ten creative ways to celebrate the festival of lights within the confines of your school or college:
Rangoli Competition: Organize a friendly rangoli competition where students and teachers can showcase their artistic talents. Use colorful powders and flowers to create beautiful designs that light up your campus.
Diya Decoration Workshops: Host workshops where students can decorate diyas (clay lamps) with vibrant colors, glitter, and intricate designs. These personalized diyas can be used to adorn the campus or be taken home as keepsakes.
Cultural Performances: Showcase the rich cultural diversity of India by organizing dance, music, and drama performances. Students can put on traditional shows that represent different regions of the country.
Food Festival: A Deepawali-themed food festival can introduce everyone to delicious traditional sweets like gulab jamun, jalebi, and more. You can even encourage students to bring in homemade treats to share.
Lantern Making Workshop: Teach students the art of making decorative lanterns. Hang these lanterns throughout the campus to create a magical atmosphere.
Storytelling Session: Deepawali is a time of rich mythology. Organize a storytelling session where students narrate the stories behind the festival, allowing others to understand its cultural significance.
Charity Drive: In the true spirit of Deepawali, encourage students to participate in a charity drive. Collect donations for those in need, such as food, clothing, or educational supplies.
Art Exhibition: Host an art exhibition showcasing Deepawali-themed artwork created by students. It's a great way to appreciate their creative talents.
Debate and Essay Competition: Engage students in a debate or essay competition on the significance of Deepawali in the modern world. This can foster critical thinking and appreciation for cultural traditions.
Eco-Friendly Deepawali: Promote eco-friendly celebrations by encouraging the use of sustainable materials and LED lights. Raise awareness about the environmental impact of traditional firecrackers and the importance of a pollution-free festival.
By implementing these ideas, your educational institute can celebrate Deepawali in a memorable and meaningful way. It's a chance to bring the entire school or college community together to celebrate the festival of lights, share cultural knowledge, and promote a sense of togetherness. Wishing everyone a joyful and enlightening Deepawali!