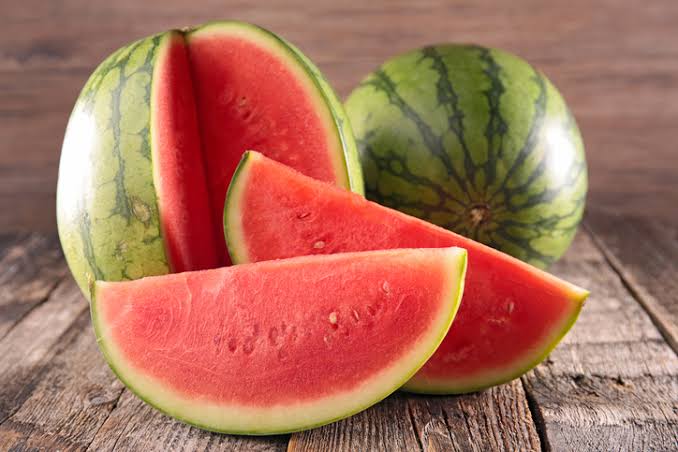 We all experience worry when we see a red pimple in the mirror on a significant day, but some people know how to deal with this problem while others choose to ignore it. The secret treatment? You've altered your diet. What you eat has a significant impact on the health and ageing of your skin, as scientists learn more about diet and the human body. Your metabolism can be harmed by a bad diet, which can also cause weight gain and even impairment to important organs like the heart and liver.
You've likely overindulged in coffee, alcohol, or ageing foods if you have a new blemish or an area of pimples that resembles a rash. So, since what we eat affects our faces, you might be asking yourself a sensible but unasked question: Which best foods for skin will make us look ten years younger or get rid of acne difficulties faster than some Clearasil?
You may enhance your natural beauty and avoid applying a photo filter by incorporating these things. Include the following foods on your shopping list if you want to instantly enhance your complexion and skin condition:
Watermelon
Collagen is weakened by this chemical process, which results in wrinkles. It lessens water retention, which lessens the appearance of puffiness under the eyes. You won't need to be concerned about glycation because watermelon has a high water content and is low in sugar compared to many other fruits.
Green tea
Green tea contains polyphenols, which make it an anti-inflammatory and antioxidant, making it a great acne toner. It eliminates toxins, keeps skin smooth, and works wonders to heal scars and blemishes.
Tomatoes
Lycopene, a potent antioxidant that helps shield the skin from UV damage, is abundant in tomatoes.
Walnuts
Omega-3 fatty acids, which are abundant in walnuts, promote collagen formation. Walnuts' rich omega-3 concentration also helps to reduce stress and the risk of heart disease.
Eggs
Amino acids, which are present in foods high in protein like meat and eggs, are the building blocks for the production of collagen.
Milk
Milk is a wonderful source of vitamin D and is healthy for your skin since it reduces the need for unprotected sun exposure, which helps to prevent wrinkles and discolouration. If you are intolerant to dairy, you can obtain vitamin D from alternate supplements.
Berries
If you eat regularly, foods like blueberries, raspberries, cherries, and others contain a variety of antioxidants that shield your skin from free radicals.
Pomegranate
Pomegranates include polyphenols that fight free radicals and regulate blood flow to the skin, giving it a glitzy, healthy shine.
Oranges
Beta-carotene, which is a precursor to vitamin A, is widely present in oranges. It also happens to be a different form of the active ingredient in Retin-primary A. There is some proof that this vitamin can treat psoriasis and can also lessen the skin's tendency to produce oil.
Salmon contains antioxidants that reduce inflammation. Since our bodies are unable to produce free fatty acids, eating them helps to reinforce your skin's barrier, which protects you from irritants and moisture while also laying the groundwork for healthy skin cells.
What you eat can have a significant impact on the health of your skin. Make sure you're getting the nutrients you need to maintain healthy skin. The foods on this list are great options for preserving the vigour, brightness, and health of your skin.