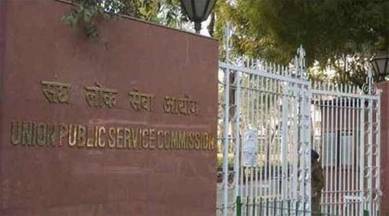 The announcement for the Civil Services 2023 exam was released today by the Union Public Service Commission (UPSC).
The commission has announced 1105 vacancies this year, the most in the previous seven years.
The commission advertised 1209 positions in 2016, and as a result, there were fewer openings until last year.
The Indian Railway Management Service (IRMS), Group "A," added a total of 150 jobs in 2021, which resulted in an increase in the number of openings from 861 to 1011.
According to the notification, the government had made the decision to fill 150 positions in the Group "A" Indian Railway Management Service (IRMS) through the 2022 Civil Services Examination.
As a result, the government's Department of Personnel & Training has announced that the IRMS, Group "A," would be added to the list of services eligible for hiring through the Civil Services Examination-2022.
It should be noted that the government opted to offer this exam through the engineering services exam after previously discontinuing the inclusion of IRMS in the civil services in 2019. As a result, there were now between 150 and 200 fewer openings.
The government's plan to administer the IRMS through the Civil Services in 2022 has caused the number of open positions to reach a ten-year high.
In order to fill important government positions in the Indian Administrative Services (IAS), Indian Police Service (IPS), Indian Foreign Service (IFS), and Indian Revenue Services (IRS), among others, UPSC holds the civil services test.
Three stages of the exam are administered: the preliminary, the major, and the personality test.