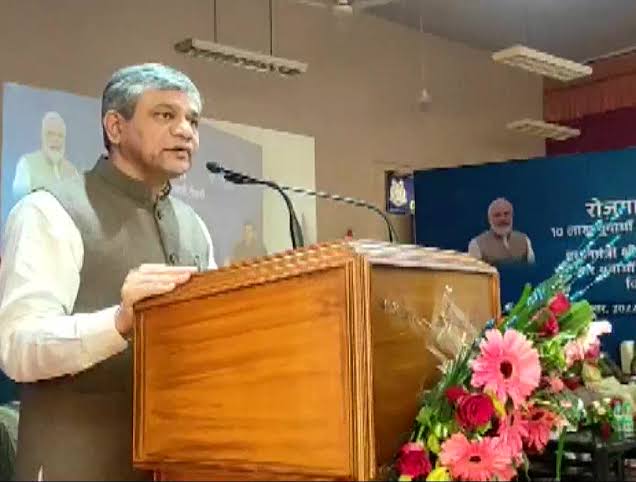 Union Railway Minister Ashwini Vaishnaw noted on Tuesday that the federal government is making an effort to create employment opportunities, noting that about 16 lakh jobs are created each month.
Vaishnaw spoke at the occasion and said, "Even in the face of the current global economic crisis, India has emerged as a source of energy with numerous opportunities. Every month, on average, the central government creates 15–16 lakh new jobs."
According to him, the Center's policies have made life easier for every segment of society.
The Union Minister urged the young people to live by the motto "Nation First, Always First." Vaishnaw continued, "Those who always put the nation first in their duties succeed in life.
The Rozgar Mela Is expected to act as a catalyst in further employment">employment generation and provide meaningful opportunities to the youth for their empowerment and participation in national development directly.