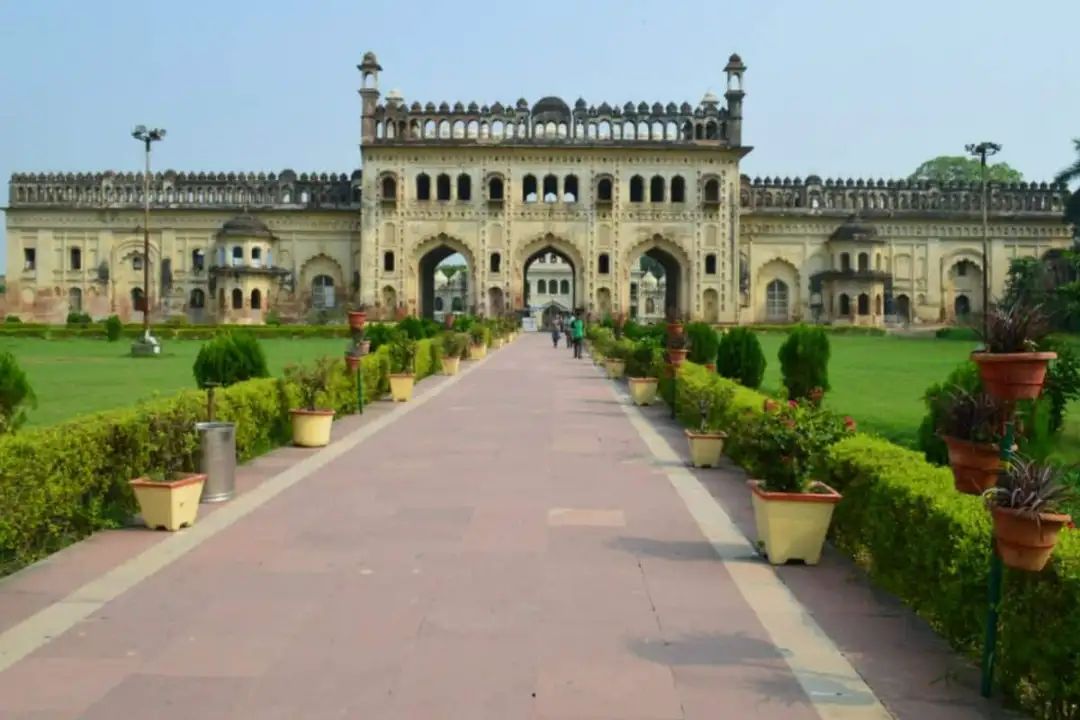 A parapet of Lucknow's 230-year-old Bara Imambara fell on Monday night as a result of heavy rain.
No one has reportedly been hurt as of yet. It was unfortunate that the parapet crumbled after heavy rains, according to supervising archaeologist Archaeological Survey of India (ASI) Aftab Hussain, despite appropriate preservation of the monument. "The site in-charge visited the location as soon as we learned about the incident. Engineers will visit the damaged area based on his recommendations and will report back on Tuesday.
It will then be restored," he stated. While Hussain supported maintaining this famous landmark building in India, protestors had different views. They said that due to insufficient care, the structure became weaker and the parapet fell as a result. Heritage campaigner Mohammed Haider told the news agency IANS, "We have alerted ASI on numerous occasions, however despite numerous complaints, ASI has not taken any action to strengthen the building." Asaf-ud-Daula, Nawab of Awadh, constructed the Bara Imambara, often referred to as Asafi Imambara, an Imambara complex in Lucknow in 1784. The Nizamat Imambara is the largest, followed by this Imambara.
One of Asaf-ud-goals Daula's in starting the construction of Bara Imambara in 1780, the year of a catastrophic famine, was to provide employment for locals for over ten years while the hunger persisted. It is stated that in the past, while noblemen and other members of the aristocracy toiled at night to tear down anything that had been built during the day, regular people worked during the day to build the edifice. It was an initiative that came before a Keynesian-style employment creation intervention. The Imambara's construction is expected to cost between 500,000 and 1,000,000 rupees. Even after it was finished, the Nawab continued to decorate it annually for between 400,000 and 500,000 rupees.