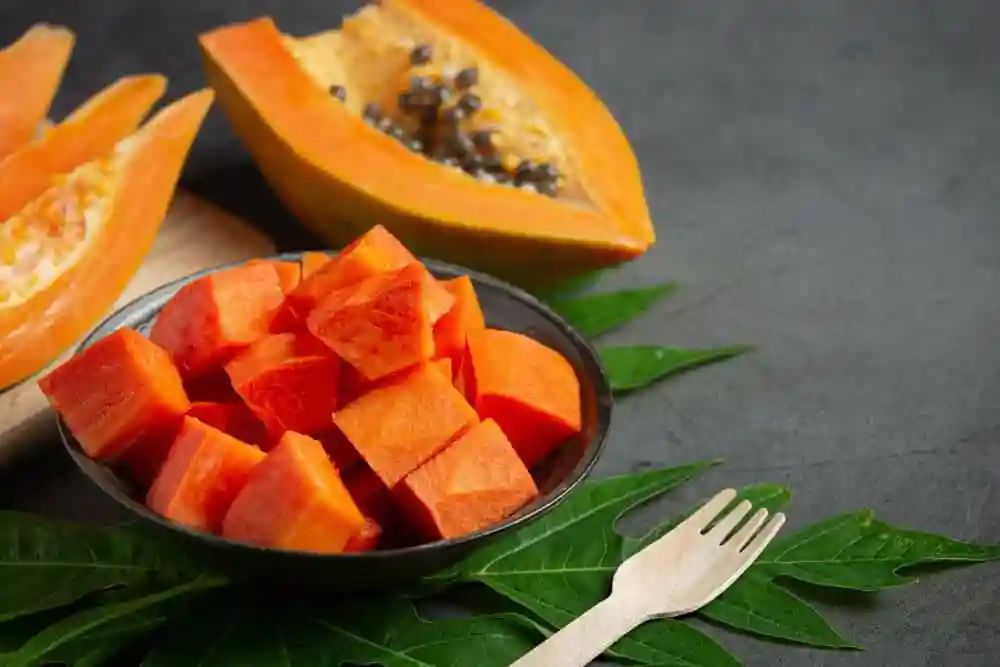 Menstruation irregularity is a serious problem that affects a lot of people globally. Oligomenorrhea, often known as irregular periods, happens when period cycles start more than a week later than planned.
Dietary habits have a big impact on a woman's quality of life and menstrual periods. Nowadays, inadequate ingestion of protein, carbohydrates, essential fatty acids, and psychological stress associated with food are the most prevalent nutritional issues among young women.
Prolactin, birth control pills, medications, mental stress, endometriosis, uterine fibroids, polycystic ovarian syndrome, perimenopause, excessive weight loss, and obesity can all be contributing factors. It has been shown that some foods can help to regulate the menstrual cycle and ease menstrual cramps. These foods can result in regular menstruation.
Turmeric
Indian medicinal spice turmeric is widely used in many cuisines to lend colour and texture. On the other side, because it is a natural source of oestrogen, this spice can aid with irregular periods. The hormone is crucial for controlling menstruation. Additionally an emmenagogue, turmeric can increase blood flow to the uterus and pelvis. The antispasmodic and antioxidant properties of turmeric help to treat pain, fatigue, and mood swings brought on by heavy periods. Take daily turmeric latte or boiled turmeric milk for improved flow.
Cinnamon
Cinnamon enhances blood circulation in the pelvic areas in addition to its antioxidant, anti-inflammatory, anti-diabetic, and antibacterial properties. It also generates an adequate amount of oestrogen. It offers immediate symptom relief for cramps or dysmenorrhea. For maximum benefits, mix cinnamon with milk in a glass. Cinnamon helps to regularise periods.
Leafy green vegetables
Iron deficiency anaemia is more prevalent in women due to regular monthly blood loss and blood loss during labour and delivery. Severe menstrual bleeding can reduce iron levels, which can lead to irregular periods, fatigue, discomfort in the body, and confusion. If iron levels drop, the body is unable to produce enough red blood cells to provide oxygen to organs. By eating plenty of green leafy vegetables such as kale and spinach, one can increase their levels of iron and magnesium.
Apple Cider Vinegar With Honey
The body's hormone balance has been demonstrated to be improved by apple cider vinegar. Additionally, it helps to reduce excess belly fat. Additionally, it can aid in reducing PCOS issues, which are one of the main causes of irregular periods. Since honey hides the acidic flavour that many people detest, combine honey and apple cider vinegar to treat irregular menstruation.
Papaya
As one of the healthiest meals for monthly intervals, papaya's high carotene content helps to normalise the menstrual cycle. It helps to keep the body's oestrogen levels balanced. Additionally, frequent papaya consumption encourages the uterus' healthy operation, which is necessary for menstruation, conception, and pregnancy.