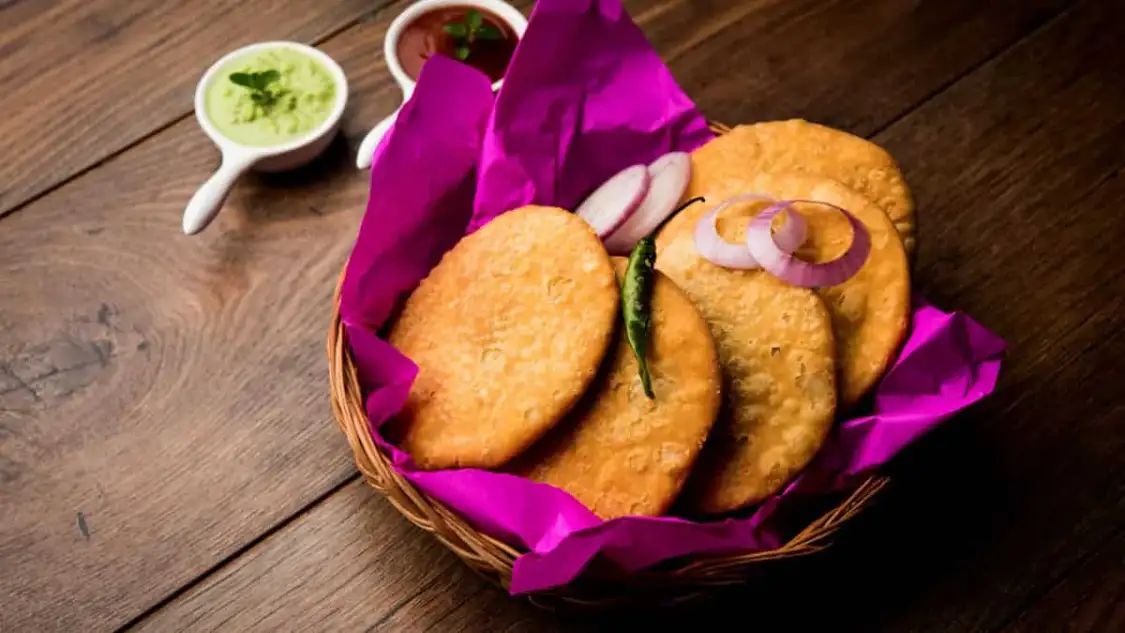 You'll experience scorching, muggy weather as soon as you enter the Great Indian Desert. It continues to get colder as night falls. The state of Rajasthan is home to a mouthwatering variety of foods and beverages in addition to such varied climates.
The people, who are known for their fiery and spicy cuisine, begin each day with a hearty breakfast of vadas and pooris.
Given that Rajasthan is known as the "country of kachoris," it is only fitting that these crunchy, flaky morsels are served as both nighttime snacks and breakfast items. Fried kachoris that have just been produced are piled high and disappear as quickly as they are placed on a food cart. Then there are the must-have dessert foods like pooris and parathas, among many more.
You should try these delectable morning delicacies from Rajasthan.
Poori Methi Bajra
The poori, a delectable and nutritious flatbread from Rajasthan, is often a deep-fried puffy bread. It is typically enjoyed for breakfast in this region with flavours of methi, also known as fenugreek. Bajra, a type of millet grown in our nation, serves as the foundation of the dough. Methi and bajra, a healthier substitute for wheat flour, are used to make the filling for pooris.
Pyaaz Kachori
In comparison to regular pooris, kachoris are thicker and smaller in size. They are crispy and flaky. It typically has a range of ingredients, from stuffing of aloo (potatoes) and pyaaz, or onions, to lentils like moong dal and urad dal. The spicy filling of thinly sliced onions contributes to the flavour of the well-known Rajasthani pyaaz kachori, which is best enjoyed with mint chutney.
Kalmi Vada
While vadas are thought of as the classic South Indian sweets, you can also find a variety of vadas being manufactured in several regions of north India. The kalmi vada from Rajasthan is one among them. The batter is deep-fried till it turns golden brown and is made with chana dal, onions, green chilies, and a variety of spices that are coarsely ground. Then, together with tamarind and mint chutney, this is provided for breakfast.
Lehsun Chutney and Bajra Roti
The breakfast platters of Rajasthanis often include a variety of breads and chutneys because they love them so much. This millet-based bajra roti is a healthy bread. The accompaniesing seasoning enhances the flavour of this dish. Garlic chutney, known as lehsun, is kept next to the roti and has a potently pungent flavour. The combination of roti and chutney is mouth-watering.
Mirchi Bada
If you choose the mirchi bada for breakfast, you may expect a spicy treat according to its name. The fiery and scorching green chillies that are covered with it are complemented with a crispy and crunchy surface. For this bada, thick green chillies are filled with a potato mixture, dipped in gramme flour batter, and deep-fried. The word "mirchi" alludes to chillies.