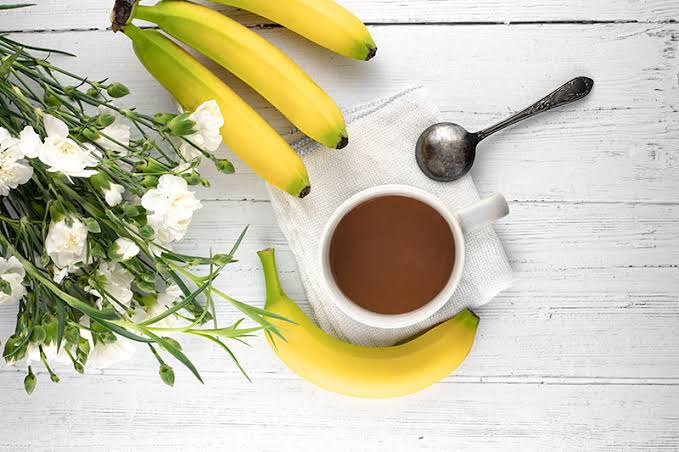 The banana tree itself is incredibly beneficial to all living things. The fruit can be utilised to create pudding, milkshakes, ice creams, and even tea.
Although banana tea seems strange, when drunk as a beverage, it pleasantly surprises with its excellent flavour. It can boost heart health, regulate weight loss, and encourage sleep. Tea is supplemented with banana peel, which has a lot more nutrients, to increase its nutritional worth.
Supports Weight Loss: Bananas contain a lot of soluble and insoluble fibre, which slows down digestion and helps you lose weight. Banana tea helps you stay fuller for longer by reducing your appetite.
Enhances Mood: Serotonin and dopamine, two substances found in banana tea, are important for regulating hormone levels and enhancing mood. Banana tea is the only natural approach to elevate your mood.
Encourages Strong Bones – The mineral content of the fruit contributes to increased bone density. The minerals magnesium and manganese, which are rich in banana tea, are crucial for strong bones.
Enhances Digestion – The potassium and magnesium minerals in banana tea aid to improve bowel movements. It unclogs the digestive system and makes digestion easier. With the aid of its nutrients, it prevents constipation, bloating, and muscle cramps.
Increases immunity – antioxidants Your immune system is regulated by vitamins C and A. It shields the retina from oxidative stress, cataracts, and macular degeneration.
Enhances blood pressure – It contains a lot of potassium, which lowers blood pressure. By restoring fluid balance in the body, it reduces pressure in the arteries and blood vessels.