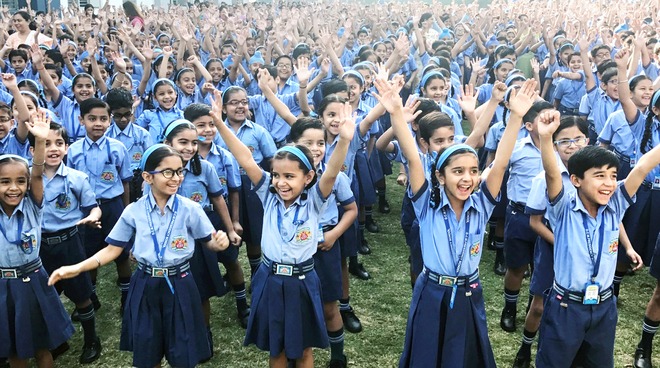 "We have almost 9000 schools on the short list. They have earned our complete satisfaction, and we will soon reveal the names of the schools "a senior MoE official added.
According to officials, the Pradhan Mantri Schools for Rising India (PM SHRI) programme, which is the ministry's flagship initiative, has selected approximately 9,000 schools from throughout the nation. Almost 2.5 lakh government schools, including Kendriya Vidyalayas and Navodaya Vidyalayas, which were deemed qualified to apply for the tag, were used to choose the institutions.
According to officials, they were evaluated based on six broad criteria: management, monitoring, and governance; beneficiary satisfaction; inclusive practises and gender equity; curriculum, pedagogy, and assessment; access and infrastructure; human resources – leadership; and access and infrastructure.
"We have almost 9000 schools on the short list. A senior MoE official stated, "We are quite pleased with them and will be making an announcement regarding the names of the schools very shortly.
PM SHRI School is a brand-new centrally funded initiative that seeks to strengthen a select number of currently run by all types of governments schools in order to develop more than 14500 schools nationwide.
The PM SHRI schools will work to provide high-quality instruction for students' cognitive development as well as to build and nurture whole, well-rounded people who possess essential 21st-century skills.
To renovate their schools under the PM-SHRI programme, which Prime Minister Narendra Modi launched on September 5 of last year, seven states are yet to sign Memorandums of Understanding (MoUs) with the Education Ministry.
The authorities in seven states and UTs, primarily those in Delhi, West Bengal, Bihar, Odisha, Tamil Nadu, Kerala, and Jharkhand, have been contacted by the centre, who has urged them to step up and implement the programme in order to provide quality education for all kids.
"The Education Minister has pointed out that effective implementation of this scheme will enable the depiction of all components of NEP to ensure quality education for our students and enable these PM SHRI schools to represent as exemplary schools for quality education in the country," the official said. "He has written to these concerned states and UTs."