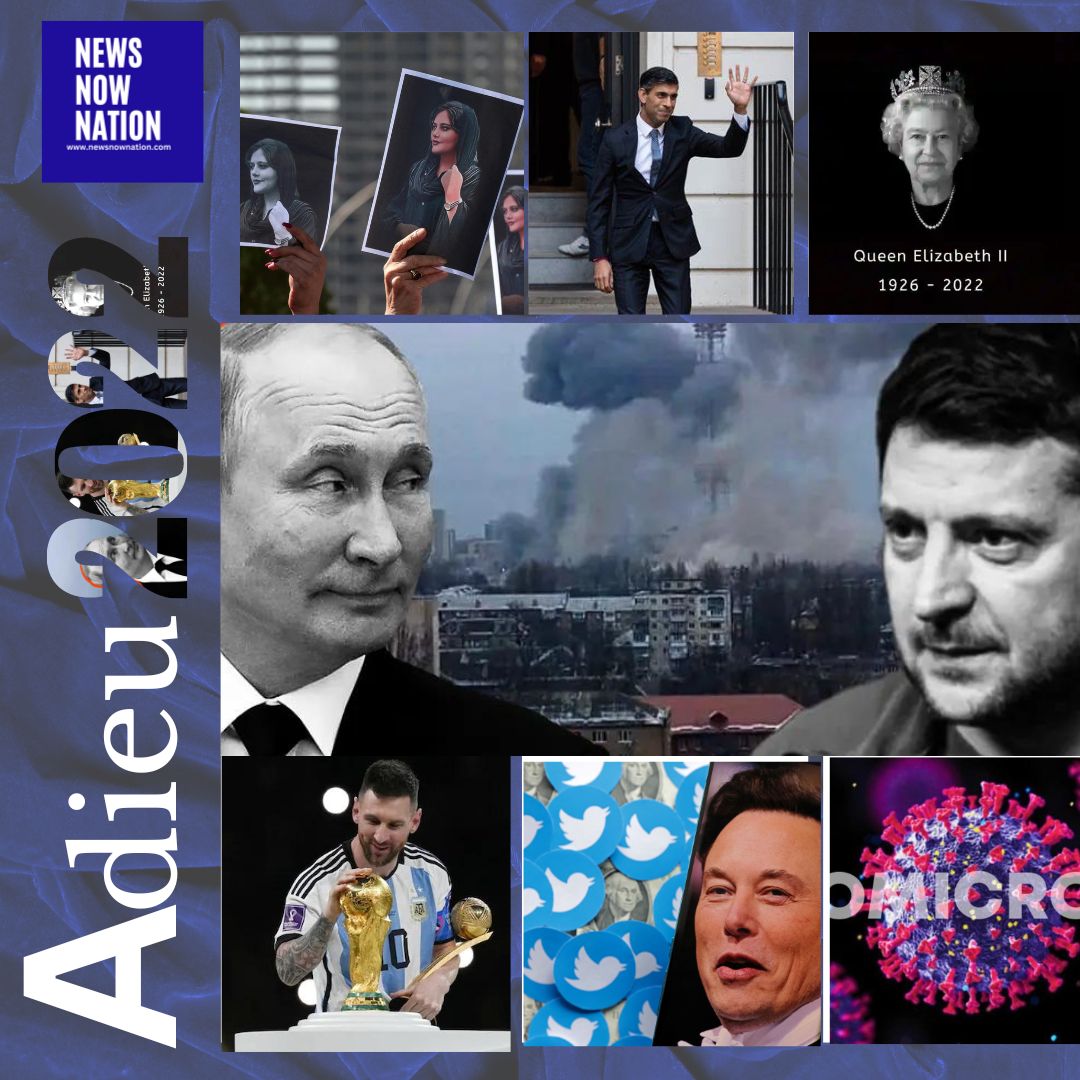 The year 2022 whizzed by. After a devastating 2021 in which the second wave of Covid wreaked havoc on the Delta strain, the third wave of Covid had begun this year, driven by the highly contagious Omicron variant. However, by that time, India's population had been largely immunized, and the impact was comparatively mild. As 2002 comes to a close, the year-end pattern first observed in 2019 appears to be repeating itself, with Covid cases increasing in various parts of the world, particularly China. As a result, it is clear that Covid is far from over and will continue to be discussed in the coming year.
While Covid continued to dominate headlines around the world for another year, it did give way to other stories. After Russia invaded Ukraine in February 2022, the pandemic-ravaged world plunged into new crises. Since then, the war has had an impact on the economies of countries all over the world, causing inflation, recession, slowdown, and job losses, among other problems. China made headlines for reasons other than Covid, with its leader Xi Jinping winning an unprecedented third term, consolidating his power and elevating his status within the Chinese Communist Party.
Women's issues remained in the spotlight, whether in the United States, the superpower, or Taliban-ruled Afghanistan. The United States Supreme Court overturned a 1973 decision, abolishing the federal standard that protected women's right to abortion. Meanwhile, in Afghanistan, the Taliban barred women from attending universities, denying them the right to an education, after doing the same to girls pursuing secondary education. Meanwhile, Iran has been in an uproar since the death of Mahsa Amini, who was arrested by the country's moral police allegedly for not properly covering her head. The hijab (head cover worn by Muslim women) became a major issue in India as well, with protests erupting in Karnataka after educational institutes implemented a no-hijab policy. Climate change is real, as floods, unprecedented heat waves, and other extreme weather issues continued to plague the world; cryptocurrencies, from boom to bust, remained in the news; and, for the first time, a FIFA World Cup was hosted by a country in the Arab World.
In other 2022 news, Britain lost its longest reigning monarch when Queen Elizabeth II died in September, clearing the way for King Charles III to be crowned. The United Kingdom was also in the news for frequently changing prime ministers. Boris Johnson was replaced first by Liz Truss, who could not hold on to the position. The current Prime Minister is Rishi Sunak of Indian origin, and all eyes are on him to see if the former finance minister can lead the country out of its economic crisis. Twitter, the microblogging site, now has a new owner in billionaire Tesla CEO Elon Musk, who has dominated headlines since the beginning of the year.