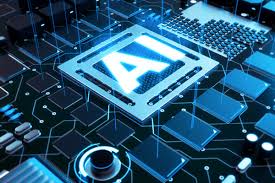 AI has been extensively used by the masses despite most of us not really knowing what it is and how it works, the textbook definition of AI is that " It is the science and engineering of making intelligent machines, especially intelligent computer programs. It is related to the similar task of using computers to understand human intelligence, but AI does not have to confine itself to methods that are biologically observable." as defined by John McCarthy, the world-renowned Computer scientist.
Examples of AI we use in real life are:
The self driving and parking ability of a car, Ai gives the cars the power "the power to see, think, and learn, so they can navigate a nearly infinite range of possible driving scenarios," as explained by Nvida on their website, this AI technology is used by cars such as Mercedes, Toyota, Tesla, and Volvo.
Robots such as the PowerPac smart robotic vacuum cleaner use AI to detect any object in the cleaning route, detect the size of the area needed to be cleaned and then decide how many cycles of cleaning should be done.
Digital assistants such as google now and siri are used by almost everyone who as an android or iphone respectively, digital assistants can place calls, schedule meetings and appointments, search information on the web and even type out texts for you just by recognizing your speech patterns.
AI is very complex for the common man to understand so to simplify it. Artificial intelligence is a feild, it amalgamates computer science and sets of information that are composed of separate elements but can be manipulated as a unit by a computer. AI incorporates deep and machine learning, streamlining it further; machine learning is the ability of a machine to learn through experience and to obtain skillsets without of the need of human intervention. Deep learning is a subclass of machine learning, it is a neural network comprising of various layers, the neural network, and algorithm master from various sets of data. Just how human learn from experience, deep learning executes functions frequently and each time tweaking the way it does it to better the outcome. The more data provided the better its functionality. Virtual assistants, translations, chatboxes and facial recognition require deep learning.
As described by the IBM (International business machines corporation), a successful AI should be able to do the following:
Collect simplified data and make it accessible
Create a business-ready analytics foundation (organizing)
Analyze the data with trustworthy AI-driven systems
Integrate and optimize systems across an entire business framework (infuse)
Bring the AI application and system to the cloud.
Moving onto to the main discussion of this article, i would like to point out the fact that in a world where global warming, world hunger, poverty and human rights are still prevalent, AI is a matter to be worried about. These are concerns related to weak AI, as strong AI and superior AI are not part of our daily lives and are still researched about (superior AI is still a concept). Arguments against AI range from it making humans lazy to it having no ethics, The points listed down below are the most popular points raised against AI
High costs: it requires a huge amount of funding to create a machine with AI
AI cant be creative: AI relies on experience and pre-fed data to function and doesn't have the ability to think outside the box while processing
Escalating unemployment: AI has replaced human beings in some of the jobs by reducing human interface
Increases laziness in human beings: Machines that can stimulate artificial intelligence are able to do household chores and other activities which would involve human intervention, many repetitive tasks are reduced as well.
No ethics: AI shows no emotions, don't have moral values or any ethical code. There have been suggestions to an extent of AI wiping out humanity
Despite of the valid argument presented against the use of AI, there are many ways to counter these, and most of it requires the understanding of growth, progress, and modernization. The human race has never been pristine and one of its main goals is to reach as close as it can to be immaculate, we've not only progressed physically but also in the way we conduct routines and tasks. Society as a whole is better now than it was 200-400 years ago, one of the driving factors has been developments in the medical and technological field. We progress as a society to make life easier and more efficient for us and every major development from cures to diseases to innovation has had a hefty price tag, so why is it an issue with AI?
AI is programmed to work which are repetitive and do not require much creativity and hence bring up creativity as a point to demean AI wouldn't be valid as its existence is to reduce repetitive tasks and allow the human mind to focus on the creative tasks. The ethics of the AI is directly dependent on the coder who programs it, AI could be coded in such a way that it makes performs tasks in an ethical manner.
However, there are various merits of incorporating AI, such as:
Elimination of human error: Humans are prone to error which is natural, however, AI has a systematic way of operations with a high emphasis on accuracy, which reduces errors significantly
Constant availability: AI unlike human do not rest or have off days, they are present 24/7
Robots with integrated AI could reduce risky jobs for human beings: Tasks such as interrogating places with harmful radiations or high temperature can be done by robots instead of human beings
Digital assistance: AI has made business customer interaction easier and more efficient, it has also increased the ease with which devices can be operated by a user
Faster, accurate, and more efficient calculation and analysis: The algorithm used by AI ensures that complex calculations are made at a speed that is impossible to be matched by a human being.
Aids in new inventions: AI has helped in various new innovations by solving complex problems, a recent invention has been the predicting early stages of breast cancer due to AI-based extensive technology.
Provides an unbiased result: AI doesn't have emotions and is very rational while functioning, unlike human beings who show emotions naturally, hence AI provides results which doesn't consider biasness and hence is more accurate.
I would like to conclude with the fact that not only does AI help us enormously as we modernize more, it can also be used to greater strengths, strengths which are yet in development. Artificial intelligence is here to stay, stick around, and to succor the human race whenever needed.
Author – Shubh Jha