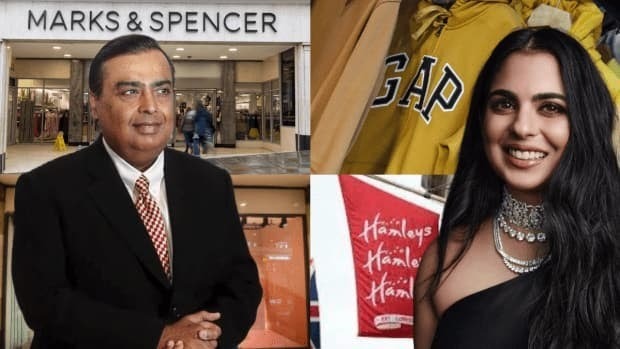 When it comes to fashion, the Reliance Group isn't far behind in making its mark. Under the visionary leadership of Mukesh Ambani, Reliance has ventured into the world of fashion with a diverse portfolio of brands that cater to every style and budget. In this blog, we'll delve into these fashion brands and unveil some hidden gems you might not have known about.
AJIO is Reliance's premier online fashion store that has been turning heads with its trendy and affordable clothing collections. AJIO offers a wide variety of dresses to suit different styles and occasions. Their dress collection includes:
Casual Dresses: These are perfect for everyday wear, comfortable yet stylish.
Party Dresses: If you're looking to make a statement at a special event, AJIO has a range of party dresses, including cocktail dresses and evening gowns.
Maxi Dresses: Elegant and flowy, maxi dresses are great for a boho-chic look.
Midi Dresses: These dresses fall below the knee, making them versatile for both casual and semi-formal occasions.
Mini Dresses: Short and sassy, mini dresses are ideal for a fun and youthful look.
Summer Dresses: Lightweight and breathable, perfect for beating the heat.
Formal Dresses: For office or business events, AJIO offers a selection of formal dresses that are both professional and fashionable.
Ethnic Dresses: AJIO also caters to traditional wear, with a range of ethnic dresses like kurtas, anarkalis, and salwar suits.
Cocktail Dresses: If you're attending a cocktail party or a semi-formal gathering, AJIO has stylish cocktail dresses to choose from.
Printed Dresses: Whether it's floral, abstract, or geometric prints, AJIO offers a variety of printed dresses to add a pop of color to your wardrobe.
Remember, AJIO's dress collection is updated regularly to keep up with the latest fashion trends, so you'll often find new and exciting options to choose from.
AJIO has it all, making it a must-visit for fashion enthusiasts.
Reliance Trends – Affordable Fashion for All
Reliance Trends is all about affordable fashion that doesn't compromise on style. With a wide range of clothing options like men, women, and kids, Reliance Trends ensures that everyone can flaunt their fashion sense without breaking the bank.
Project EVE – Empowering Women's Wardrobes
Project EVE is Reliance's exclusive boutique for women. It's a haven for those seeking high-quality and elegant women's fashion, including apparel, accessories, and more.
Hamleys – The Fashionable Toy Store
Hamleys, the world-famous toy store, is now part of the Reliance family. While it's known for its incredible toy selection, Hamleys also offers a variety of trendy clothing and accessories for children.
Reliance Jewels – Adorning You with Elegance
Reliance Jewels adds a touch of elegance to your attire with its stunning jewelry collections. From exquisite necklaces to elegant earrings, they have the perfect accessory for every outfit.
Reliance Footprint – Stepping Up Your Shoe Game
Reliance Footprint is where you'll find the latest in footwear fashion. Whether you need sneakers, formal shoes, or sandals, Reliance Footprint offers a wide range of options for men, women, and kids.
Reliance LYF – Stylish Smartphones
Reliance LYF isn't just about smartphones; it's about style too. These fashionable smartphones not only keep you connected but also reflect your unique taste in technology.
Reliance Retail – Your One-Stop Fashion Destination
Reliance Retail isn't just about groceries; it's a one-stop fashion destination. With a diverse range of fashion brands under its roof, you can shop for clothing, accessories, and more in one place.
Reliance Digital – Fashion Meets Technology
Reliance Digital combines fashion and technology seamlessly. From stylish headphones to trendy gadgets, they have everything to complement your tech-savvy lifestyle.
Reliance Trends Bridal Studio – Bridal Couture at Its Best
For brides-to-be, Reliance Trends Bridal Studio offers a stunning collection of bridal wear that's sure to make your special day even more memorable.
In conclusion, Reliance Group's foray into the fashion industry has resulted in a diverse and exciting range of brands that cater to various fashion needs and preferences. Whether you're looking for trendy everyday wear, elegant formal attire, or stylish accessories, Reliance's fashion brands have got you covered.
So, the next time you're on the lookout for fashionable clothing, accessories, or even stylish gadgets, remember that Reliance Group has more to offer than you might have imagined. Reliance is a conglomerate that touches many aspects of our daily lives, from the phone in your hand to the clothes on your back.