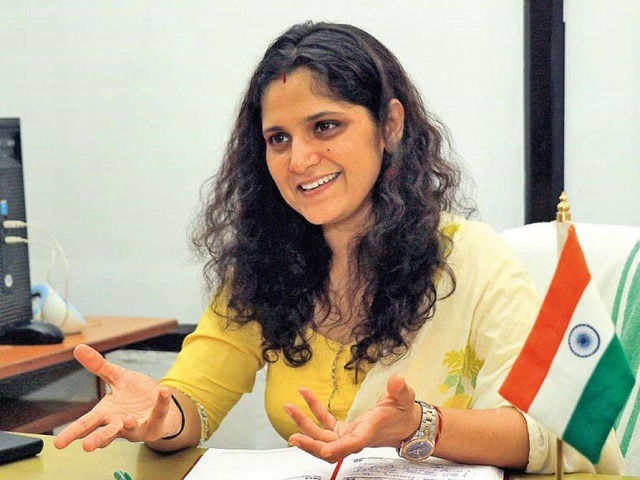 Anu Kumari, an IAS official, is a native of Sonipat, Haryana, and a BSc (Hons) in Physics graduate of Delhi University.
Millions of Indians aspire to pass the Union Public Service Commission exams and work as IAS or IPS officers. Every year, more than 10 lakh candidates from all over the nation register for the UPSC exam, but only a small number of them are successful in passing it and go on to become IAS officers. This article will discuss IAS officer Anu Kumari, who had a toddler at the time she passed the 2017 UPSC test and received an AIR 2 rating.
Anu Kumari, an IAS officer, is a native of Sonipat in Haryana. She earned a BSc in Physics with honours from Delhi University and an MBA in Finance and Marketing from IMT in Nagpur.
Anu Kumari, an IAS officer, relocated to Gurgaon after getting married. A few days after being married, she quit her work and began studying for the UPSC exam. She had numerous advice to abandon her plan to apply for the UPSC, but she disregarded everyone's advice because being an IAS officer was her lifelong ambition.
Anu Kumari separated herself from her son for almost two years while she studied for the UPSC exam.
Anu Kumari sobbed when she didn't pass the UPSC exam on her first try, but she didn't give up. She achieved All India Rank 2 in her second attempt, realising her goal of becoming an IAS officer in 2017.