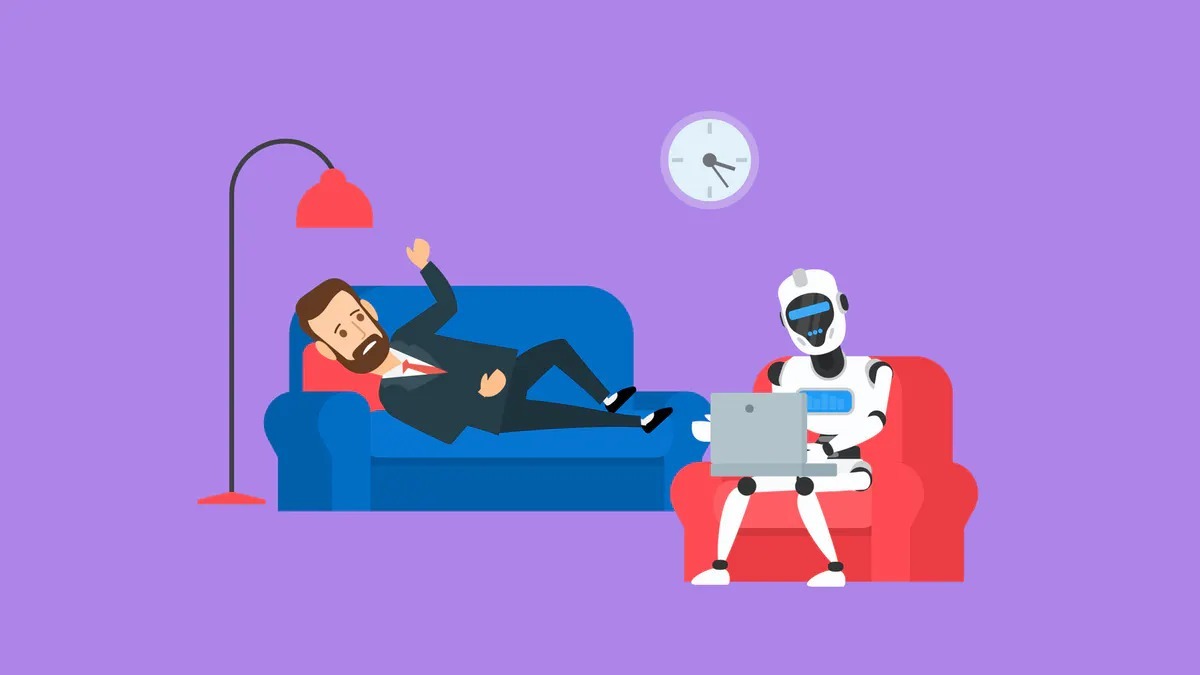 The rise of digital mental healthcare has raised the possibility of using a technology that has remained somewhat elusive in the medical field: artificial intelligence.
For years, the industry has viewed chatbots and virtual assistants as a plausible way to test the waters of AI. With the onset of COVID-19 organisations have turned to artificial intelligence to potentially broaden access to and availability of mental health services.
Could the development of machine and deep learning algorithms be utilised meaningfully when it comes to mental health? Could depression, bipolar disorder, schizophrenia, or any other mental disorder be quantified so that technology could somehow help in their diagnostics or treatment?
Imagine if your smartphone could notify your doctor that you're at risk of depression based on how fast you're typing or how frequently you're leaving your house. In one study, language analysis algorithms were 100 percent accurate at identifying teens who were likely to develop psychosis.
Already used in many industries, it is becoming clear that the use of AI in mental health services could be a game changer in terms of providing more effective and personalised treatment plans.
Artificial Intelligence has already started helping improve mental health treatment in a number of ways. They include –
1. Keeping therapy standards high with quality control
With increased demand for services and stretched workloads, some mental health clinics are looking into automated methods to monitor quality control among therapists.
Natural-language processing (NLP) – a technique in which machines process transcripts – is already being used by the UK mental health clinic Ieso to analyse the language used in its therapy sessions. The clinic's goal is to provide therapists with a better understanding of their work so that they can deliver high-quality care.
2. Refining diagnosis and assigning the right therapist
Researchers believe they can use insights from data to help match prospective clients with the right therapists and determine which type of therapy would work best for an individual in order to have more successful therapy sessions.
3. Monitoring patient progress and altering treatment where necessary
Once paired with a therapist, it is essential to monitor patient progress and track improvements. AI can assist in determining when a treatment or therapist change is required.
4. Justifying cognitive behavioural therapy (CBT) instead of medication
The use of drugs to treat mental health issues such as depression has increased over the past few years. However, the use of CBT is being encouraged, before medication, in cases of mild depression. AI can aid in the validation of CBT as a treatment.
Another area where AI is improving mental health therapy is wearable technologies. Therapists are using technologies like the Fitbit in conjunction with in-clinic sessions to determine ways to improve treatment. For example, to help with the diagnosis, therapists can use a Fitbit to track a patient's sleep patterns.
Technology continues to provide opportunities to improve mental health, and a recent study discovered that Artificial Intelligence could detect anxiety symptoms with an accuracy rate of more than 92%.
"Using AI, such as our sensors and deep learning models can be very helpful because this assessment works in the background without our conscious attention," says Nida Saddaf Khan, MS, MBA.
By analysing speech patterns and facial expressions, algorithms have already been proven to be effective at detecting signs of conditions such as depression and PTSD. An AI tool could prompt a busy primary care physician to look beyond the obvious and look deeper into problems that aren't yet urgent.
Making mental health diagnosis and treatment more quantifiable and less subjective could assist in destigmatizing these conditions and improving results. A machine learning algorithm could be a research-based "objective" test that makes the need for therapy more about evidence-based facts and medical based practices rather than a patient's subjective experience of distress.
Artificial Intelligence certainly cannot replace the human touch of sitting for a session with a therapist, but it can surely assist them. It can act as an early warning system, helping 24 hours a day, seven days a week. Mental health is an enormous challenge in our society, and the coronavirus pandemic is further exacerbating that problem. AI has the potential to transform mental healthcare, making it more accessible, responsive, and economical.
Author – Vidhita Mittal
Welham Girls School