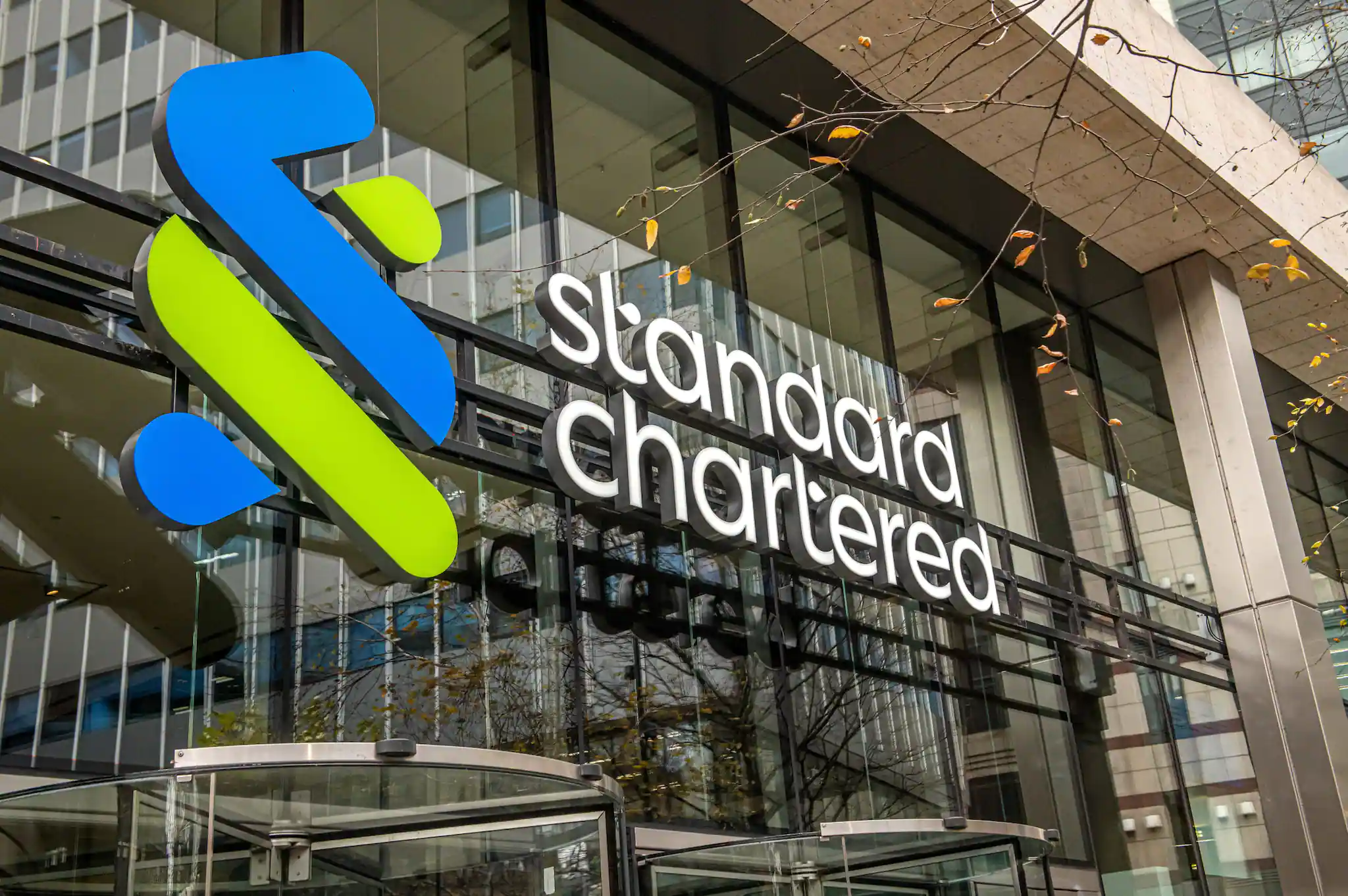 This comes after First Abu Dhabi Bank droped pursuit of Standard Chartered bid
When the lock-up restrictions from its previous unsuccessful bid expire, First Abu Dhabi Bank (FAB.AD) (FAB), the largest lender in the United Arab Emirates, may reopen a potential offer for Britain's Standard Chartered (STAN.L), according to a Thursday report by Bloomberg News.
Shares of StanChart increased up to 9% following the news story. FAB could not immediately be reached for comment, and a spokeswoman for StanChart declined to address the report.
On January 5, FAB revealed it had thought about making a bid for London-listed Standard Chartered but had now decided against it.
According to Bloomnberg, the Abu Dhabi lender is thinking of resuming the offer once a lock-up clause that precludes it from doing so immediately expires, offering $30 billion to $35 billion versus StanChart's market value of $24 billion.
According to takeover regulations in the United Kingdom and Hong Kong, FAB cannot make a proposal for StanChart within six months of the termination of the prior possible bid without the board of the British bank's approval or in the absence of a competing takeover.
Due to its comparatively low pricing and exposure to rapidly expanding markets in Asia, Africa, and the Middle East, StanChart has been the topic of acquisition rumors for years; nevertheless, practical and legal challenges have prevented the successful completion of any such approach.
Any agreement would be extremely difficult to implement in practice, according to analysts, because of additional practical considerations like potential resistance from American authorities to the takeover of a significant dollar-clearing bank.
In the past, JPMorgan and Barclays were among the Western players connected to the developing markets-focused StanChart; however, more recently, banks from the Middle East, which are currently rich with cash, have begun to emerge as prospective candidates for such partnerships.
In the wake of Russia's invasion of Ukraine, the Gulf region is experiencing an economic boom driven by increasing oil prices, with banks and sovereign wealth funds actively seeking out business opportunities.
In October, Saudi National Bank revealed that it will stake up to 9.9% of its investment, or $1.5 billion, in Credit Suisse.