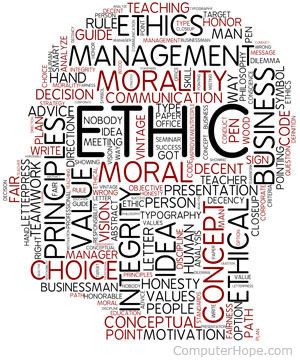 Perfection is an illusion that often leads us into an incessant battle with ourselves. It is tragic that most of us have not comprehended that one can't derive absolute perfection from relative existence, and it is far better and more pragmatic to redirect our efforts gone into chasing perfection toward restrengthening our minds.
Many of us have suffered emotional and traumatic setbacks in our life, leaving us with mental scars and anxiety issues to deal with. The ability to steadfastly face the hauntings of our past has become almost rare as the majority of people focus on developing their physical strength instead of building their mental fiber. Though physical strength plays a crucial role in holding onto the breath in the middle of absolute darkness, it is the mental capacity that enables the human spirit to persevere through and out of it. However, the advent of social media has caused people, especially the younger crops, to deviate from the path of psychological development and fall into an endless pit of enthralling and engaging distractions.
You may wonder how surfing through reels and liking pictures could affect our mental infrastructure. Well, it is evident from the recent reports and surveys that social media has become a new drug for the youth which enables them to escape from their reality and dive into a world of false and temporary ecstasy. The idea of perfection the platform sells over stimulates the hidden desires of the users to an unhealthy extent which causes their brains to jump into a loop of vicious overthinking. This results in a string of envious thoughts and desperate emotions that opens the portal for depression and anxiety to step into and disrupt their lives.
The road to a flexible and invincible mind is thus hurdled with obstacles, both natural and technological. However, the techniques for overcoming them are numerous and far from impracticable. The first step in this journey is to observe and identify thoughts that are recurring and disturbing and gradually replace them with the notions of positivity and gratitude. The next step, which is crucial in this process, is to examine our emotions and trace their origin as they are nothing but the product of our dissatisfaction and comparison with others. At first, the idea of waking from a paralyzed mental state and focusing on the faint light of hope may appear difficult, but with patience and consistency, the light would grow brighter and more achievable.
This reminds me of the story of a man who momentarily lost his grip on his life when he was diagnosed with diabetes. Determined to revive his zeal for survival, he renounced his habit of consuming coke and burnt the midnight oil on a cross-trainer. As a result, he not only lost weight but also discovered the power of positive thinking and consistent action. Psychological struggles are an inseparable part of life as they train our body and soul for the future challenges that await us in our path to glory. An attempt to escape them highlights our fragile human spirit and allows our miseries to grow and entrench their roots firmly.
Staring right into its eyes and persevering with nerves of steel can seem overwhelming, but we have to carry the legacy of the human spirit that has fought raging battles and withstood calamities without taking a step back. The world we see around us is evidence of the manifestation of our imagination. It is a testament to the fact that what we visualize vividly and put our sweat and focus behind could be turned into a tangible reality. Behind the revelation of this enlightening and inspiring truth are the people that relied on unbreakable optimism and faced their despairing moments with an unwavering attitude. Thus, it is never too late to develop mental resilience and commit to habits that enable us to push through the times when the shadows of our past linger around and the uncertainties of the future pervade the air.
Peeping into Ethics!
In all likelihood, no other species would be deadlier than humans if ethics were eliminated from their consciousness. Ethics establishes the moral principles that govern our actions and highlights the difference between what is acceptable and what is not in the context of culture and society. If we trace the origin of ethics, we find that it is derived from the Greek word 'Ethos' which means characters and the Latin word 'Mores' which means customs. The combination of these two derivations defines human nature and the cornerstone of its social mechanism.
Despite the elaborate explanation offered by the scholars and philosophers of the past, the definition of this word remains a topic of discussion as people continue to explore their understanding of it. A major section of the society connects it with the adherence to judicial laws, while a few believe it as the voice of their intrinsic conscience. And then, there are those who confirm through their virtue that ethics are the standards of behavior defined and accepted by society. Amidst all the theories, the idea of equating ethics with feelings is outright unacceptable as an individual guided by his instinct may transcend the boundaries of morality frequently.
If we analyze this concept from the lens of religion, we will discover a list of stringent and unnegotiable principles that attempt to draw the line between good and evil. However, identifying religion with ethics produces a flawed interpretation as its applicability expands equally between those who are tied to a particular religion and those who are not. At last, if we draw ethics along the perimeter of legal laws and societal standards, we would look down at an unjustified and superficial comparison as an entire society conforming strictly to its moral code of conduct could still become corrupt and evil to the core. The Nazis are a fascinating example of how an entire society evolved into a fanatic race at the behest of its governing principles designed by its leaders.
This begs the answer to the question of what ethics truly is. Ethics in its purest form is the reflection of the values that shape our character and the notions of hospitality we adhere to. It is not just a book of rules drafted by philosophers from ages or a set of one-dimensional beliefs blindly adopted by people. The constant criticism of girls wearing short dresses or pursuing late-night work shifts is an undisputed example of a severely flawed principle that is looked upon by most parochial minds as fundamentally correct.
Ethics, if parsed thoroughly, will expose us to the need to constantly refine our moral faculties and replace derogatory and illogical practices with just and equitable treatment. This, in turn, will enable us to positively shape our society and align its principal ideology with reasonable and transparent standards. Seeking validation and acclaim in the eyes of a few is not what we strive to manifest through the implementation of an improved sense of righteousness. The core purpose behind asking for ameliorated ethical practices is to enhance the fairness of our perception and cultivate a world that acknowledges its loopholes and builds on them. This would result in the emergence of a culture that would not only study the human conscience with an enlightened perspective but also reinvent it to facilitate genuine and fulfilling interaction among the species.
In a world where nations are pouring their time and energy into the development of technological and capital pillars, ethics and values play a seminal role in their enhancement as they lay down a solid framework for the organizations to arrive at sustainable decisions that generate a positive and profitable outcome.
Author: Rupal Soni