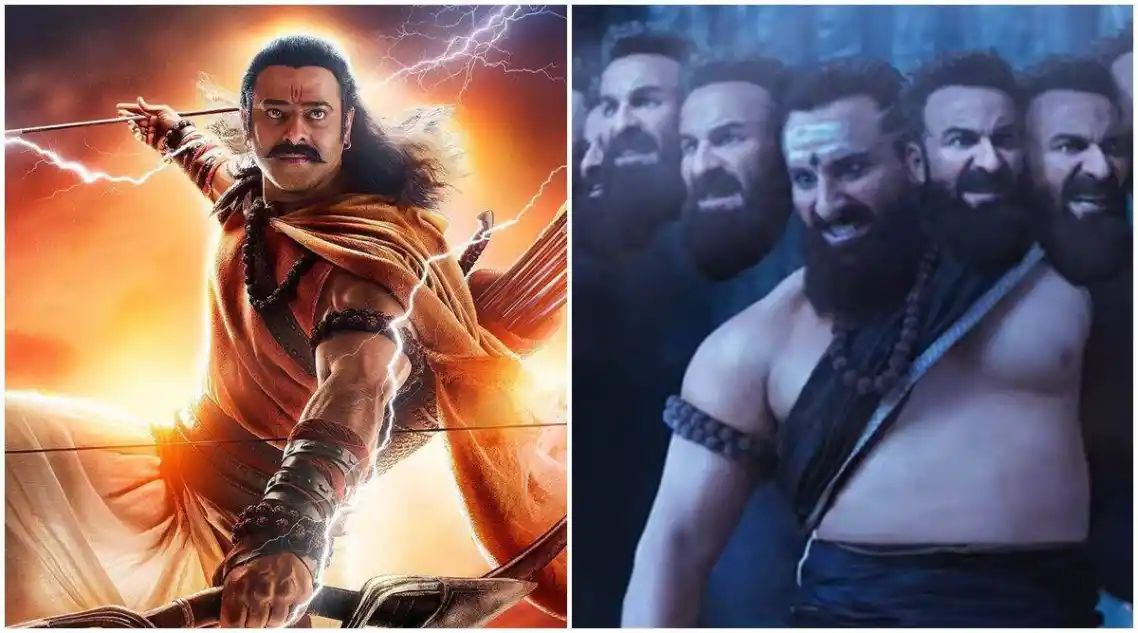 The chief priest of the Ram temple in Ayodhya urged an immediate ban on the Bollywood film "Adipurush" on Wednesday, claiming that it misrepresented Lord Ram, Hanuman, and Ravana.
On Sunday in Ayodhya, a 1.46-minute teaser for the film was released, and since then, it has drawn criticism.
The way Ravana has been portrayed is absolutely unacceptable and inappropriate. Priest Satyendra Das, who was in attendance for the yearly Vijay Rath Yatra, addressed the media and demanded an immediate ban on the movie.
He claimed that the big-budget Ramayana adaption "Adipurush," which was helmed by Om Raut of "Tanhaji: The Unsung Warrior" fame, did not depict Lord Rama and Hanuman as they are described in the epic and hence violates their dignity.
Brij Bhushan Singh, a BJP member who was in town for a separate "Shastra Puja," claimed that it seems like these conflicts are being generated on purpose.
It Is not illegal to make a movie. They ought to be made, he argued, but deliberately stirring up controversy to grab attention is not appropriate.
Saif Ali Khan portrays the 10-headed demon ruler Lankesh in the multilingual historical drama that stars "Baahubali" actor Prabhas as Lord Ram. Many criticised the filmmakers for what they claimed was the apparent Islamization of Ravana because of his beard, ferocious eyes, and buzz cut, which make him seem like barbarism personified.