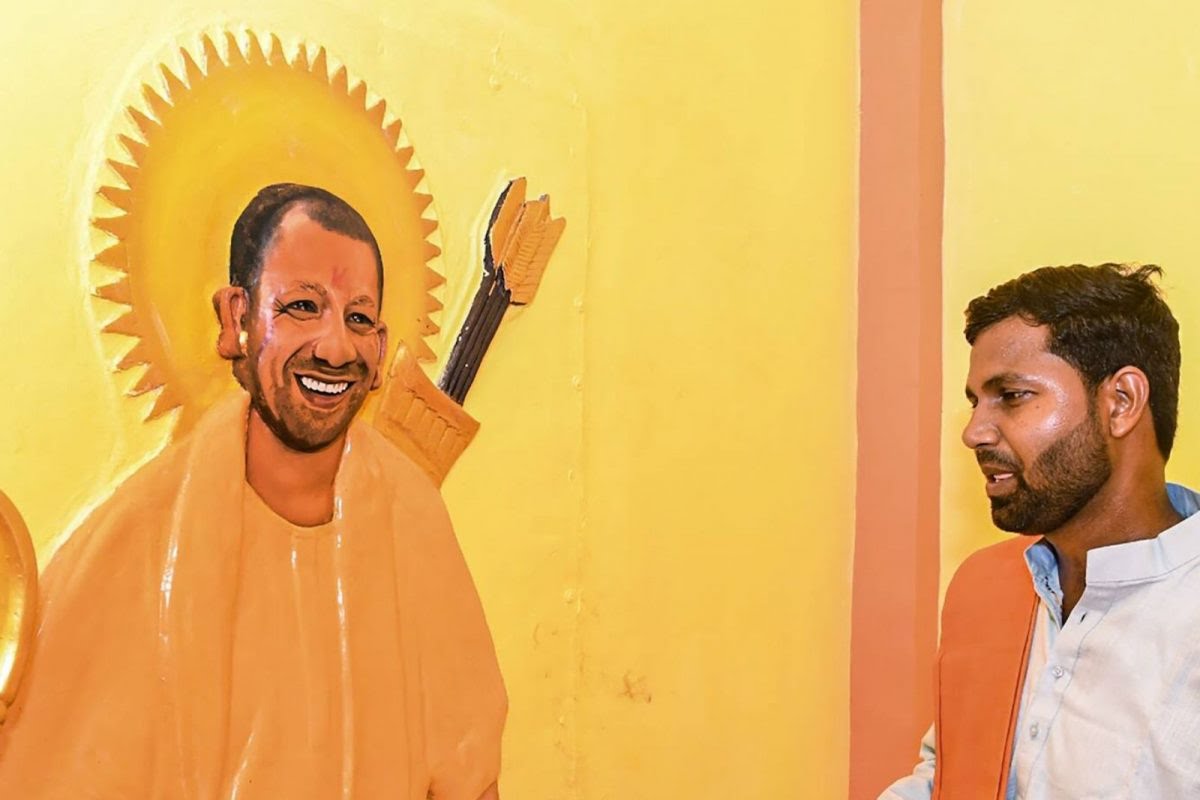 In the state's Ayodhya district, Yogi Adityanath, the chief minister of Uttar Pradesh, has a temple built in his honour. In the temple in Purwa hamlet, next to Bharatkund, Yogi Adityanath is depicted as a manifestation of Lord Ram.
The statue of the chief minister of Uttar Pradesh is shown with a bow and arrow, just like Lord Ram.
The morning and evening prayers are followed by two special prayers in the temple in front of the statue of the chief minister. Prasad is also given to worshipers after the prayers.
It Is thought that Lord Ram's brother Bharat bid him farewell in Bharatkund before the latter left for exile.
Prabhakar Maurya, an Ayodhya inhabitant, constructed the temple. In 2015, Mr. Maurya made a vow to worship whoever constructs the Ram Temple in Ayodhya.
According to Mr. Maurya, he continues to recite hymns daily in front of Yogi Adityanath's idol, just as he does for Lord Ram.
The temple's construction reportedly cost close to Rs 8.5 lakh. An idol for Yogi Adityanath was specially ordered from Rajasthan.
A cryptic tweet from Samajwadi Party leader Akhilesh Yadav in response to the news.
"He has advanced past him by two steps. Who is the first now? (Ye to unse bhi do kadam aagey nikle…ab sawal ye hai ki pehle kaun) "He composed.
A BJP member constructed a temple for Prime Minister Narendra Modi last year in Pune. The temple's builder, Mayur Munde, said: "Since taking office, Modi has worked hard to advance society and effectively addressed issues like the repeal of Article 370 in Jammu and Kashmir, the Ram Mandir temple, and triple talaq. I decided to build this temple on my own property because I felt that there should be a shrine for the individual who built the Ram temple in Ayodhya."