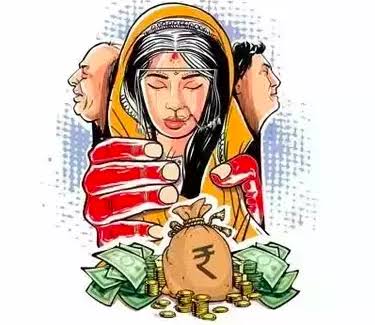 Mumbai, January 17, 2023: Bandra Police have filed a charge sheet in a case where a Bandra woman had lodged a complaint against her in – laws alleging harassment for dowry. A Bandra resident Amruta Ashish Kalra had filed a complaint on 20th November, 2022 at Bandra West Police Station charging her father – in – law Mr Suresh Bulakiram Kalra and a mother – in – law Mrs Beena Suresh Kalra for harassing her for dowry, mental abuse, physical torture and humiliation. Now that the charge – sheet has been filed, the matter will be adjudicated by the Court.
Mrs Amruta Kalra who lived with her husband and children along with her in – laws, had stated in her complaint that her in – laws had been harassing her for dowry since her marriage from 2005 and continuously torturing her, her husband and children on one or other pretext and pressurised them to vacate the house. She also alleged that her in – laws harassed her, her husband and children and refused to share the room in the house when her children were tested Covid positive in 2021 and asked her to vacate the house. The complainant had also stated that the in – laws, in spite of hailing from a rich family, coerced her for dowry and pressurising their own son i.e. husband of the complainant to vacate the house. The Bandra Police had filed an FIR under various sections of IPC including 498 and 323 and have filed the aforesaid charge sheet after a thorough investigation.
Recently, there has been a surge in the number of dowry cases and even the rich families are being alleged to be involved in such cases. Said an expert lawyer, "Even the rich families are found to be harassing their daughter – in – laws for dowry and indulging into physical and mental torture. It is nothing but taking an undue advantage of protection given to them under the Maintenance and Welfare of Parents and Senior Citizens Act, 2007. It is a sensitive issue where the Government and NGOs should intervene to seek justice for the victims."
The City – Sessions Court had granted ad – interim anticipatory bail to both Mr Suresh Kalra and Mrs Beena Kalra.