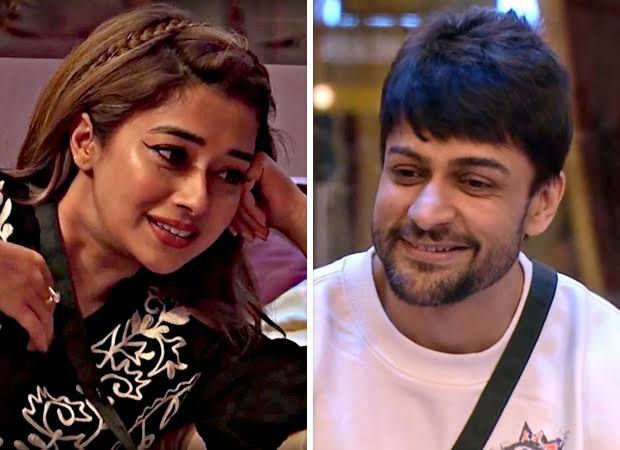 In the most recent Bigg Boss 16 episode, Tina Datta and Shalin Bhanot reconcile following their significant altercation. Everything starts when Bigg Boss calls Tina into the confessional. She is told that her pet's health has declined during the past 24 hours.
Shalin observes Tina sobbing as she does. He asks Tina to tell him about this, and she does. Shalin somehow tries to calm her down despite the fact that they first don't open up. Shalin pledges to accompany her.
Bigg Boss later calls them inside and inquires about their most recent progress.
Bigg Boss is curious about how they rekindled their friendship. To allay his uncertainty, he assures them not to worry and says, "I want to know yeh hriday parivartan kaise hua." Tina complains to Bigg Boss about how annoying Shalin is.
The two begin to argue, but Bigg Boss interrupts them to say that he took the initiative to make things right. Despite the fact that it is a private problem, he explains, "Because Tina's pet isn't doing well, I thought about intervening." According to Tina, friendship shouldn't cause the priorities to shift.
Shalin and Tina decide to put the incident behind them and not bring it up again. Bigg Boss still wants to know if their reconciliation is sincere. Tina abruptly stands up and displays a ring on her finger (suggesting Shalin gave it to her as a mark of their friendship). Tina blushes as she flees while displaying the ring.
Tina's finger has a ring, which Gori Nagori observes and inquires about. Shalin is questioned afterwards regarding one of his rings going stolen. Tina informs Shalin that she has seen it as Gori departs.