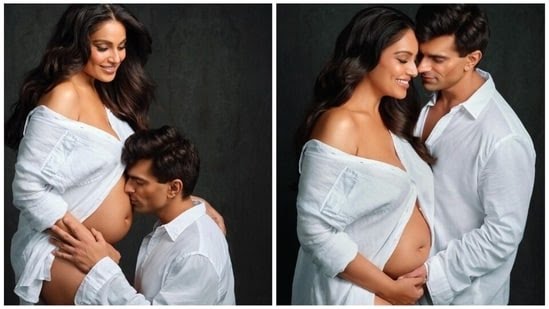 With her husband Karan Singh Grover, Bollywood actress Bipasha Basu is expecting their first child.
"A new moment, new phase, a new light brings another distinct hue to our prism of life, Making us a little more whole than we used to be. We began this life individually and then we met each other and from then we were two." the actress wrote beside a photo from her pregnancy session that she posted to her Instagram account.
Added she, "It seemed a little unfair to us to see too much affection between only two people. We shall shortly become three when we were once two.
Our baby, a manifestation of our love, will soon join us and heighten our joy."
Bipasha continued by saying thanks to her well-wishers "We appreciate your prayers, good wishes, and unwavering love since they have been and always will be a part of us. We are grateful that you are a part of our lives and helped us create our baby Durga Durga. "
One of the most adored couples in B-town is Bipasha and Karan. After collaborating on the movie "Alone," Bipasha and Karan were wed in April 2016.
Along with Suyyash Rai, Natasha Suri, Sonali Raut, and Nitin Arora, the pair co-starred in the suspenseful web series "Dangerous."