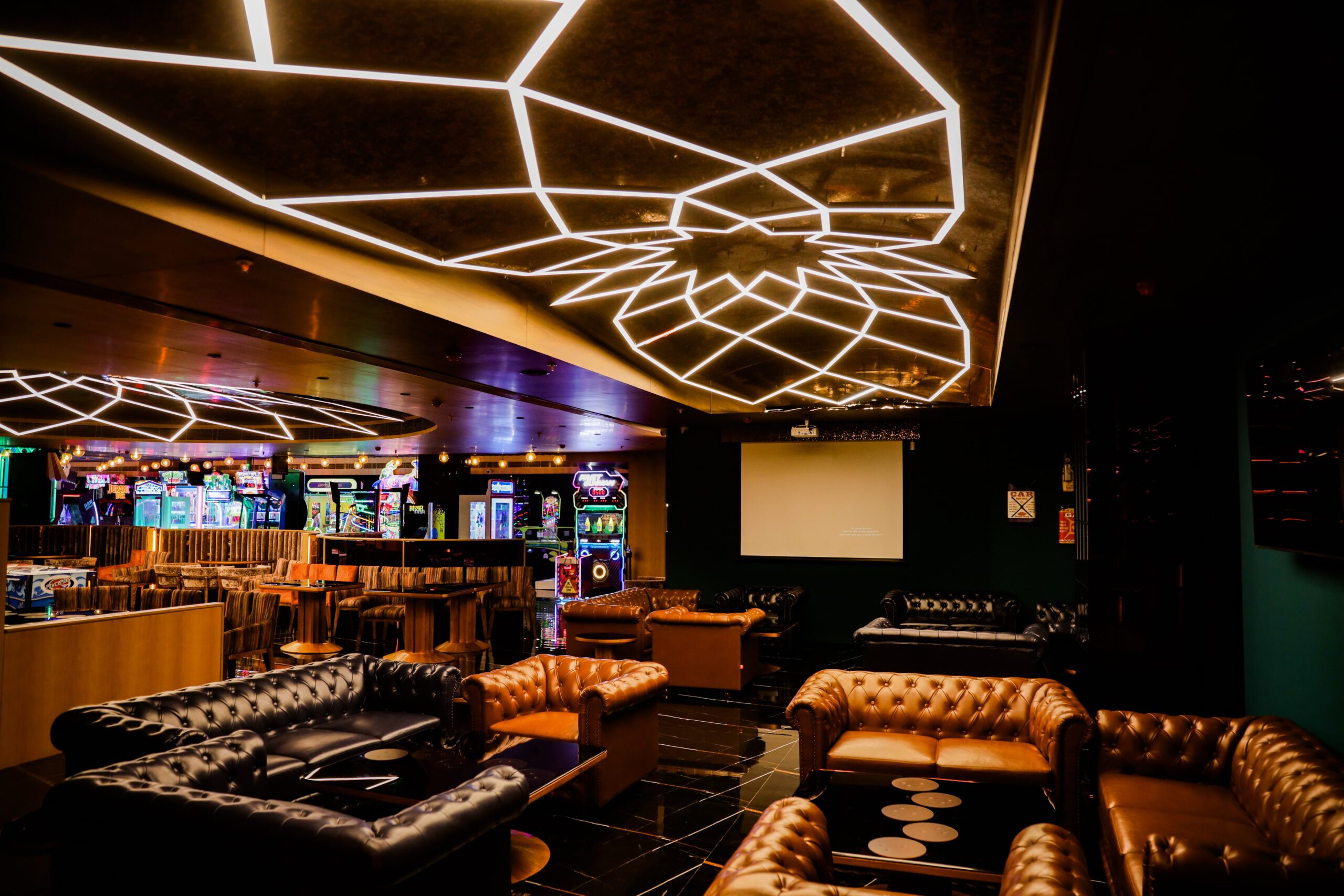 November 14, we celebrate the innocent and purest ones of them all – our children! As Covid restrictions relax across the country, it's time for you to step out and enjoy the city with your kids. For parents and kids looking for something interesting to do on Children's Day, here's a list of entertaining activities for you and your kids to do in Mumbai this season –
1) Shott in Andheri: – An indoor entertainment palace for older kids and teens. During weekends, Shott holds inflatable slides, cricket, and bowling games. Besides, Shott also conducts various workshops and activities to help kids explore their creative side. Take a tour of this indoor theme amusement park with your kids and immerse themselves in a world of fun. The Rolling Pin restaurant will appeal to kids even with the fussiest taste buds.
Instagram– https://www.instagram.com/shottindia/?hl=en
2) Time zone in Phoenix Palladium: – The venue is the perfect destination for an elevated entertainment experience, be it with friends or family. The contemporary interior designs, lighting and layout make the venue stand a class apart. safe and welcoming family-friendly spaces, interiors appealing to the modern guest and innovative lighting; the entertainment offering itself is sure to soar the adrenaline rush of every guest. Following the mantra, 'Play more Win more', this new family entertainment destination has exciting games, surprises, and unlimited prizes to be won. From the latest virtual reality rides, interactive games, thrilling attractions and four-lane bowling activity, the venue features popular games like Asphalt 9, Ultra moto VR, Halo and Dark Mars VR.
Instagram– https://instagram.com/timezonegames?igshid=YmMyMTA2M2Y=
3) The Game Garden in Navi, Mumbai: – A play zone for kids that's located within the Seawoods Grand Central Mall. This fully-attended play area is ideal for parents who wish to drop off their kids and teens to enjoy an afternoon of me-time while shopping. The idyllic secret garden encompasses eye-soothing, pictographic spots surrounded by activities and games like bowling, cricket, bungee soccer, an indoor golf course and so much more, at affordable prices. Parents, relax at the Beer Garden while your children enjoy their day of adventure!
Instagram– https://instagram.com/thegamegarden?igshid=YmMyMTA2M2Y=
4) Pink Wasabi in Juhu: – Mommies with daughters – Pink Wasabi is your paradise for children's day. Pink Wasabi is the newest chic addition with Instagram-able worthy spots in Juhu Mumbai. Pink Wasabi perfectly embodies the true meaning of gourmet delights through its elements. Guests are welcomed with rose-tinted interiors, wisteria-covered exteriors, candy-floss pink furnishings, and stunning cherry blossom grooves will transport them to the breathtakingly Beautiful-Japanese bloom season. The restaurant with its 'Alice in Wonderland' tea party vibes, gets a revamp as it creates more picture-perfect interiors and tastiest of meals making it a beautiful experience for each visiting patron, every time.
5) Omved: – India's first safe cosmetics pledge signee and only vegan Ayurveda brand. The brand's results-based whole range of Ayurveda natural skincare, aromatherapy and wellness therapy products founded on the ancient healing heritage of India. It has products based for Children. Parents, invest in your health with these Omved products for Children's Day.
Instagram link: – https://instagram.com/omvedtherapies?igshid=YmMyMTA2M2Y=
6) Aquatein Kids: – India's first protein water, bringing an evolution to the current line of protein products. As a brand Aquatein is focused on bringing a complete line of innovative products to market making nutrition simple, efficient and tasty. Healthier lifestyle, and that too without compromising on the kid's taste buds making it a tasty experience. Merging it all with macronutrients one needs, the drinks are made with real fruit juice, with no added sugar, colours or flavors. Infused with 5G of pure protein with essential amino acids and zero preservatives, it is indeed the right pick for your kid's hydration needs.

Instagram link: – https://instagram.com/aquateinkids?igshid=YmMyMTA2M2Y=
Let us know which one is your favorite!