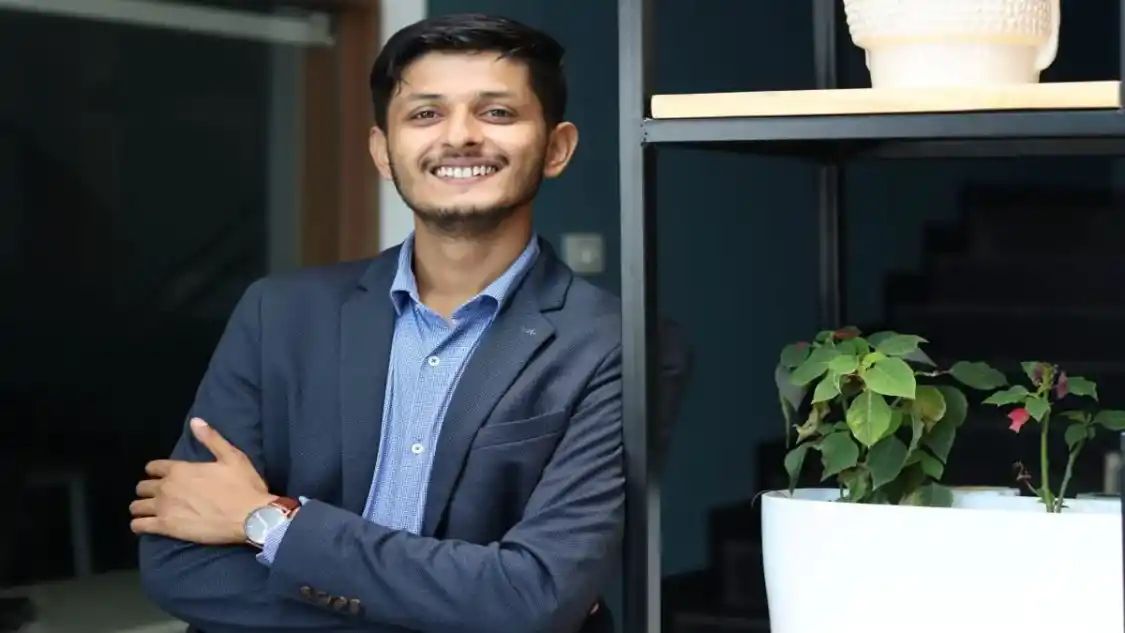 Slurrp attempted to comprehend Anubhav Dubey's passion for tea in an exclusive conversation with the CEO of Chai Sutta Bar.
He conducted a SWOT analysis to find a company idea, and the results revealed that tea is India's second-most popular product behind water in terms of consumption. Indians favour chai over coffee by a wide margin. Despite the gradual evolution of coffee culture, it nevertheless retains a loyal following. By providing tea in kulhad at all of its locations, his business also helps to assist the potters.
What inspired you to come up with the idea?
Since we were in high school, my friend Anand and I have been interested in starting a business. Our parents, however, wanted us to become Indian Administrative Service Officers because we were raised in a middle-class home. I attempted but failed a few exams, including the CA and CAT. I was sent to Delhi by my parents to study for the UPSC. During the same period, Anand launched his own company. When he called one day to tell me that his firm had closed, I was busy studying for the UPSC exam. It made a bell ring. When I got back to Indore, we decided to go with our original plan. We discovered a tea shop on every corner as we strolled the city. We understood that the tea business would fit inside our 3 lakh budget. In 2016, we launched our first Chai Sutta Bar (CSB) location next to the girls' hostel in Bhawarkua, Indore.
Are you a chai enthusiast?
Although it is one of the best beverage substitutes, I have never been a great fan. But as the market and business opportunities changed, I began to lean in that direction, and today I can say with certainty that I am a chai enthusiast.
Which chai is your preferred flavour?
I like the masala tea that Indians tend to favour because it helps with cold and cough symptoms. As a result, I acquired a taste for it.
Which drink do Indians prefer—chai or coffee? What have you noticed?
According to a report, Turkey is the nation that consumes the most tea, followed by Ireland and the United Kingdom. According to statistics for the fiscal year 2021, India consumed more than 1.1 billion kg of tea. This hot beverage has become increasingly popular over time. India is the second-largest producer of tea in the world, behind China. So definitely, tea is preferred over all.
What sets your chais apart?
We blend our premium ingredients with just the finest tea garden leaves. We only use pure milk that is completely devoid of water. The sugar is devoid of sulphur. In Kulhad, it is offered. Not only the beverage, but the surroundings also have a vintage vibe.
What special chai flavours have you added to the menu? Which is the most well-liked?
For all seven days, we provide nine flavours to sate your chai appetite. Therefore, we have Tulsi tea, Masala tea, Lemon tea, Rose tea, Adrak tea, Elaichi tea, Kesar tea, Chocolate tea, Paan tea, and lemon tea. Most well-known is Chocolate Chai. It is uncommon to find it in markets, handmade teas, or any other blended market products.
Do you want to revive any ancient or unique tea recipes?
On it, we're working. Lost tea and exotic are in the works thanks to our staff that develops new products. Cost-wise, they are a little on the expensive side. We are not currently introducing such varieties because the majority of our target audience is young people. Having said that, it is something we would like.
The tea Is provided in kulhad at your location. How did you get the idea?
After use, Kulhad is a very hygienic and environmentally friendly product that may be thrown away. Though Lalu Yadav Ji made tea in kulhad necessary in trains when he was the railway minister, the idea first surfaced six years before, when tea in kulhad was not particularly well-known. Additionally more affordable than other plastic cups is this clay glass or cup. In addition, we intend to provide work for the Indian pottery community. Plastics and throwaway items were widely used at the time. We desired to swap them out. When it comes to the concept of kulhad, it is hygienic and biodegradable, and as a company, we have made the decision to support environmental sustainability. Currently, 4 lakh kulhads of tea are served every day across India by all of the locations combined.
What are your future plans?
The food brand is increasing its footprint, not in India but internationally. Today it has 400+ outlets, including in Muscat, Dubai, and Nepal, in 195+ Cities. The expansion across the northern belt of the country is almost over. We are also changing as per the market and keeping sustainability in mind. Now we are focusing on South India. We are also opening the outlets by the end of 2022 in the US, UK, and Canada.