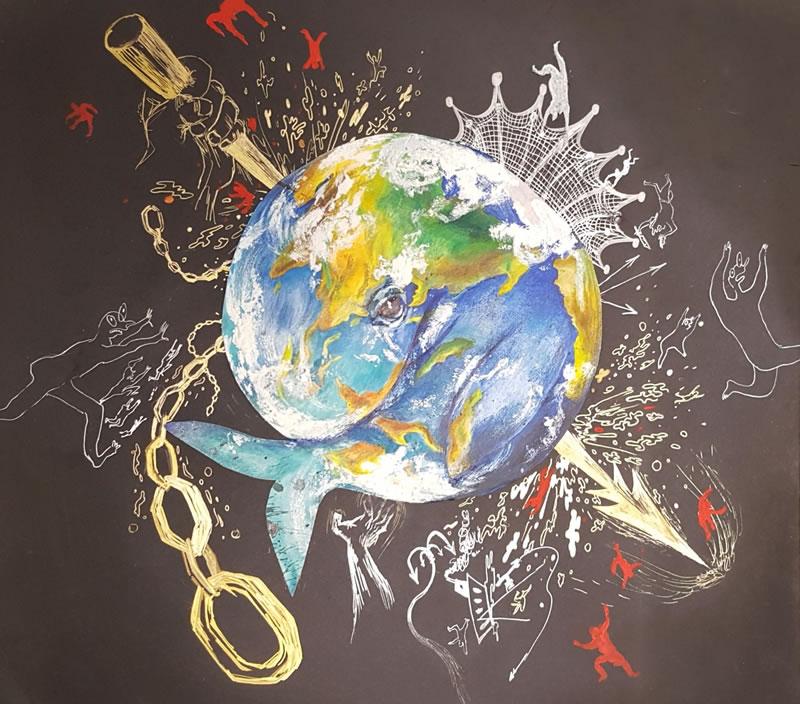 More than a million Muslims have been arbitrarily arrested in China's Xinjiang region. The Chinese government has been detaining more than millions of Muslims in reeducation camps.Most of the people who have been arbitrarily arrested are Uyghur, a Turkic-speaking ethnic group primarily from China's northwestern region of Xinjiang. Many foreign government are urging China to stop this abuse which characterised as genocide by the USA. But China did not allow the foreign journalist and investigators from examining as well as refused to share any information about detention centre.However, it was leaked in late 2019 the important document about how officials launched and maintain the detention camps.
This mass detention started when some eight hundred thousand to two million Uyghurs and other Muslims, including ethnic Kazakhs and Uzbeks, have been detained since April 2017. Most of the people who were taken to camps had never done something illegal or any crimes against them but they seem to have variety of reasons like traveling to or contacting people from any of the twenty-six countries China considers sensitive, such as Turkey and Afghanistan; attending services at mosques; having more than three children; and sending texts containing Quranic verses. When these muslims are taken to the camps they are forced to pledge loyalty to the chinese communist party(CCP) and renounce Islam, they say, as well as sing praises for communism and learn Mandarin. Some people who managed to escape those conditions reported that there every move and utterance was monitored with cameras and microphone and some of them were tortured as well as was sleep deprived during the interrogation and were harassed as well. Childrens whose parents were sent to camps were forced to stay at state run orphanages Uyghur staying outside the china were asked to either return to there native state with their children and risk detention or stay abroad away from their childrens. Chinese officials are concerned that Uyghurs old ideas, and they view the camps as a way of eliminating threats to China's territorial integrity, government, and population. President Xi Jinping warned about the "toxicity of religious extremism" and told them about the tools of
"dictatorship" to eliminate Islamist extremism in a series of secret speeches while visiting Xinjiang in 2014. The Chinese government has characterised any expression of Islam in Xinjiang as extremist.In the start of october 2018 the government denied about the existence of the camp and called it as "vocational education and training programs"And later that year they said that the only people still housed in the camps were there voluntarily. And the chinese people said that they had two purposes:to teach Mandarin, Chinese laws, and vocational skills, and to prevent citizens from becoming influenced by extremist ideas. The government resisted international pressure by saying that whatever is happening in Xinjiang is an internal issue. Even before these camps became the major problem the government were accused of cracking down the religious freedom amd basic human rights in Xinjiang. Experts also says that the city has been divided into squares each with 500 people each consist of one police station by regularly scanning their identification cards, taking their photographs and fingerprints, and searching their cell phones. The world has condemned China's detention of Uyghurs in Xinjiang. UN has demanded for the access and european countries has asked China to respect the religious freedom and change its policy. In January 2021,Secretary of State Mike Pompeo declared that China is committing crimes against humanity and genocide against Uyghurs. Prior to the designation, the United States had imposed visa restriction on Chinese officials and blacklisted more than two dozen Chinese companies and agencies linked to abuses in the region, effectively blocking them from buying U.S. products. The foreign governments have imposed restrictions to address forced labor in Xinjiang. The United States banned cotton and tomato imports from the region, and the United Kingdom will fine companies that fail to guarantee their supply chains do not use forced labor. The European Union, however, is moving forward with China on an investment agreement that does not include provisions on forced labor.Many governments have ignored the human rights abuses due to economic ties and strategic relation.
Author – Namrata Kumari