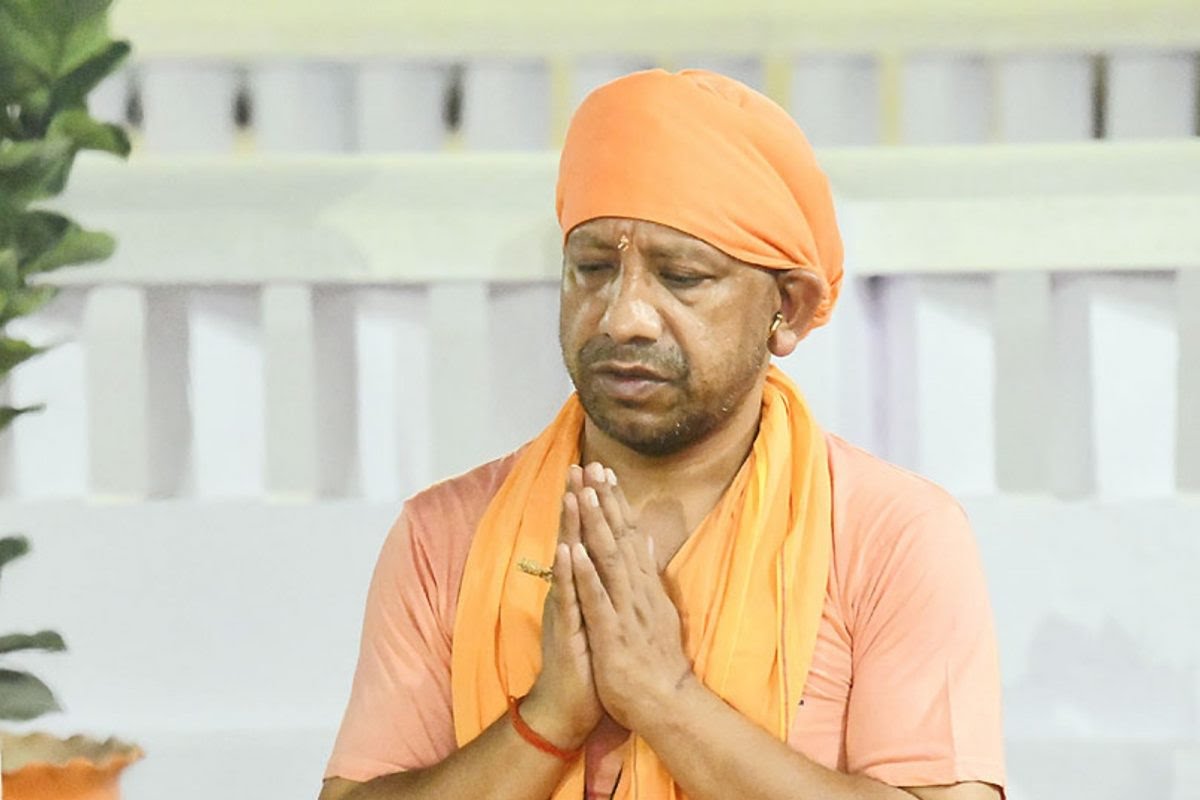 On Tuesday, Uttar Pradesh Chief Minister Yogi Adityanath sent his best wishes to the state's residents on the auspicious occasions of Maha Navami and Vijayadashami (Dussehra) of Shardiya Navratri. He said that "cleanliness," "safety," and "compassion" should be top priorities during celebrations.
After leading the "Kanya Pujan" ritual at Gorakhnath temple, the Chief Minister remarked that safety precautions should be given the utmost significance at all Durga Puja pandals and temples.
In addition, the CM emphasised the value of women in Sanatan Dharma, stating that "worshipping Goddess Durga for nine days twice a year is emblematic of Sanatan Dharma's reverence for women strength and girls." On Navami, Kanya Pujan emphasises the significance of "Matrishakti.""
According to Yogi Adityanath, the Dashami of Shardiya Navratri commemorates Lord Rama's victory, while the Navami of Vasantik Navratri commemorates the birth of "Maryada Purushottam Lord Shri Ram." "Navratri and Vijayadashami serve as a reminder that triumph always results from pursuing the path of truth, righteousness, and justice, "He emphasised.
The CM added that the COVID-19 epidemic had prevented Navratri celebrations from being as magnificent for the previous two years, but this year, with the blessings of the almighty, the pandemic is under control and the celebrations are being carried out with tremendous fervour.
On the occasion of Navami, the CM stated that the administration places the utmost focus on safety precautions at all of the Durga Puja pandals and temples during the festivities. He also asked people to rejoice wisely and safely at the same time.
"The puja committees should make sure that all safety regulations, such as those governing hygiene and fire safety, are followed. Nothing should go wrong or turn into a stampede, he stressed.