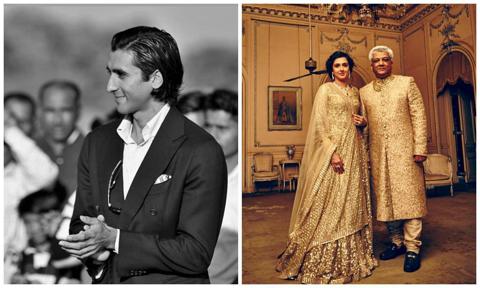 Meet Maharaja Gaj Singh II of Jodhpur, Maharaja Yaduveer Wadiyar of Mysore, and other Wealthiest Indian Royals. Explore their opulent lifestyles and cultural contributions in our blog on the India's Richest Princes of Indian Royal Families.
India, with its rich tapestry of history and culture, has a fascination with royalty that endures to this day. While the era of princely states has faded, some Indian royal families and their Expensive princes still hold a special place in the hearts of the people. In this article, we delve deeper into the lives and legacies of the 5 most expensive princes of royal families in India, offering insights into their lavish lifestyles of Indian Royalty and their contributions to society.
1. His Highness Maharaja Gaj Singh II of Jodhpur
Maharaja Gaj Singh II, the head of the Rathore dynasty and the custodian of the magnificent Umaid Bhawan Palace, is one of the wealthiest royals in India. His lineage dates back centuries, and his opulent lifestyle reflects the grandeur of his heritage. Beyond the luxurious palace and princely accouterments, Maharaja Gaj Singh II is also known for his philanthropic endeavors. He has played a pivotal role in the preservation of Jodhpur's historical sites and culture, ensuring that future generations can revel in the splendor of Rajasthan.
2. His Highness Maharaja Yaduveer Wadiyar of Mysore
Maharaja Yaduveer Wadiyar, adopted as the heir to the Wadiyar dynasty, is a living embodiment of Mysore's rich heritage. The Mysore Palace, with its majestic architecture and opulent interiors, stands as a testament to his royal lineage. But it's not just about maintaining traditions; Maharaja Yaduveer is actively involved in cultural preservation and heritage promotion. His efforts have revived interest in Mysore's rich history, making it a top tourist destination.
3. His Highness Maharaja Kumar Padmanabh Singh of Jaipur
Padmanabh Singh, the young and charismatic royal from Jaipur, has a lifestyle that befits his royal lineage. He often graces the pages of fashion magazines and is celebrated for his high-profile appearances. Yet, beyond the glitz and glamor, Padmanabh Singh is a dedicated polo player with a passion for wildlife conservation. He channels his influence and resources into these causes, contributing significantly to both the sports and environmental sectors.
4. His Highness Maharaja Sawai Padmanabh Singh of Jaipur
Another illustrious member of the Jaipur royal family, Maharaja Sawai Padmanabh Singh, is celebrated for his opulence, but there's much more to his story. He has emerged as a global ambassador for Indian royalty, effectively showcasing the rich heritage and culture of Rajasthan on an international stage. Through his engagements and initiatives, he reinforces the enduring appeal of royal traditions.
5. His Highness Maharaja Pradyot Manikya Debbarma of Tripura
From the northeastern state of Tripura comes Maharaja Pradyot Manikya Debbarma, a royal figure dedicated to preserving tribal culture and heritage. Despite the relatively smaller spotlight on his state, Maharaja Pradyot Manikya Debbarma has made a substantial impact. His lineage is steeped in history, and he takes his role seriously. He is an ardent advocate for indigenous rights and works tirelessly to safeguard the cultural heritage of Tripura's tribes.
In conclusion, these 5 princes of royal families in India not only embody tradition and opulence but also shoulder significant social responsibilities. While they lead extravagant lives, they also serve as cultural ambassadors, philanthropists, and champions of heritage conservation. Their contributions to society and the preservation of India's rich cultural tapestry make them true treasures of the nation.
As the world continues to evolve, these princes stand as a bridge between India's glorious past and its promising future, reminding us of the enduring allure of royal families and their relevance in contemporary times.