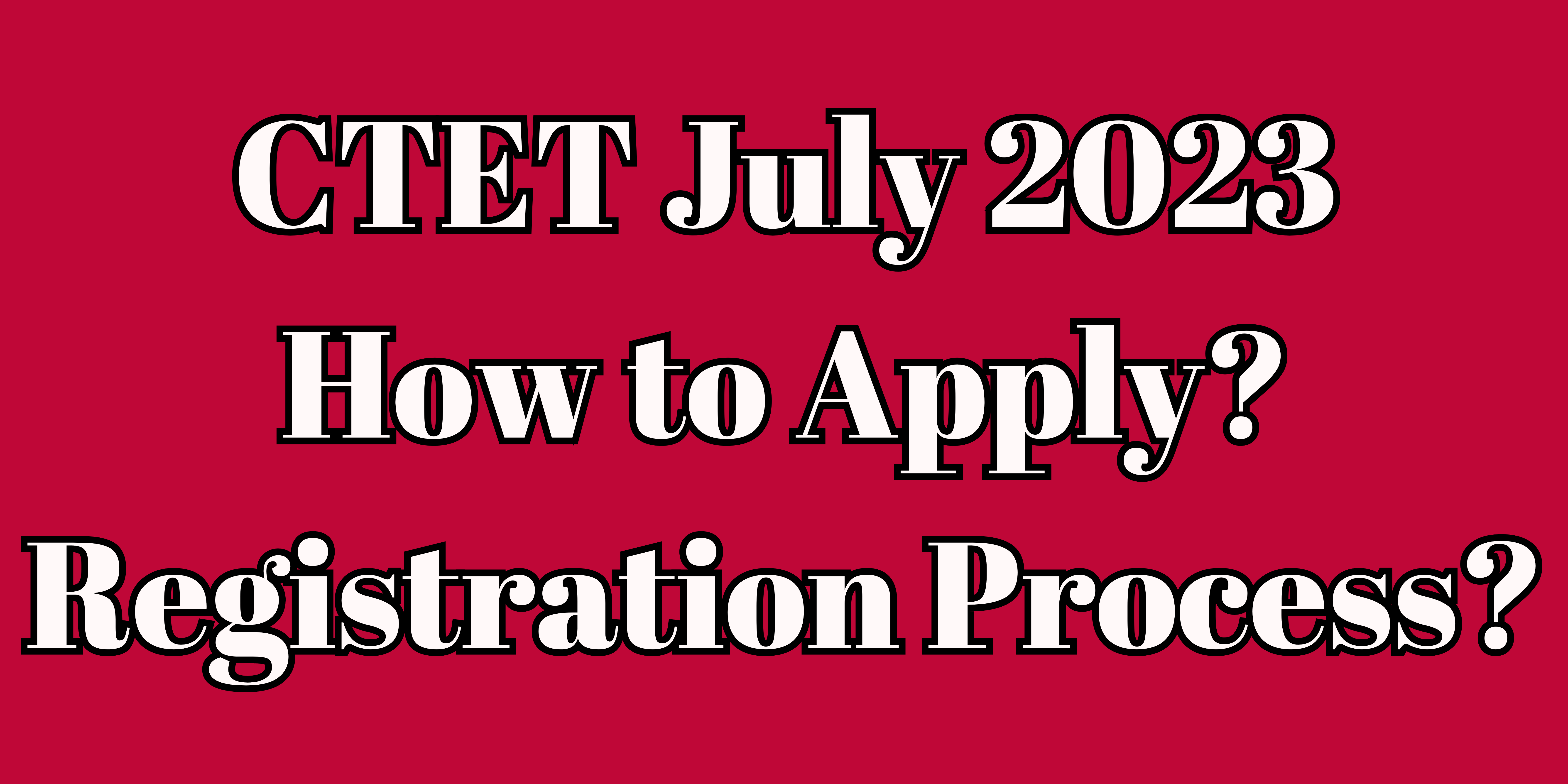 CTET July 2023 Update
The Central Teacher Eligibility Test (CTET) registration process for the July 2023 session has been launched by the Central Board of Secondary Education (CBSE). Candidates must go to ctet.nic.in, the CBSE CTET's official website, to submit an application for the admission exam. The entrance examination application deadline is May 26.
The only website that the prospective applicants may use to submit their applications is https://ctet.nic.in. The deadline for submitting an online application is Friday, May 26, at 11:59 p.m. The online application process will begin on Thursday, April 27, 2023. The cost may be paid up until Friday, May 26, 2023, before 11:59 p.m., according to the official announcement.
ELIGIBILITY CRITERIA FOR CTET IN JULY 2023
Candidates for the CTET 2023 must have completed class 12 with a minimum of a 45% grade point average, graduated with a 50% grade point average, and completed their post-graduate studies with a 55% grade point average.
CTET JULY 2023: REGISTRATION PROCEDURE
Step 2: On the homepage, select the CTET July 2023 registration link.
Step 3: A new tab will open, requiring applicants to register first.
Step 4: After finishing, candidates must fill out an application and pay the required payments.
5th Step: Download the confirmation page by clicking the submit button. Keep a hard copy of it for reference in the future.
CTET JULY 2023: APPLICATION FEES
For Paper I or II, candidates in the general and OBC categories must only pay Rs 1000. Applicants for both papers are required to pay Rs 1200. The application cost is Rs. 500 for papers I or II and Rs. 600 for both papers for applicants who fall under the SC, ST, and differently-abled person categories.
CTET JULY 2023: RECRUITING PROCESS
For individuals who wish to teach students in grades I through V, Paper I of the CTET is required, and for those who want to teach children in grades VI through VIII, Paper II is required. Each multiple-choice question (MCQ) on the CTET has four potential responses, only one of which will be the correct one.
CTET JULY 2023: CRITERIA FOR PASSING
Candidates must achieve the minimum score specified by the CBSE in order to pass the exam. Individual passing scores are established based on categories. Students in the general category must score 90 out of a possible 150 points to pass the test. SC and ST applicants must obtain 82.5 out of a potential 150 points, however. Students from the OBC category must earn 82.5 out of a possible 150 points in order to be qualified for the CTET 2023.