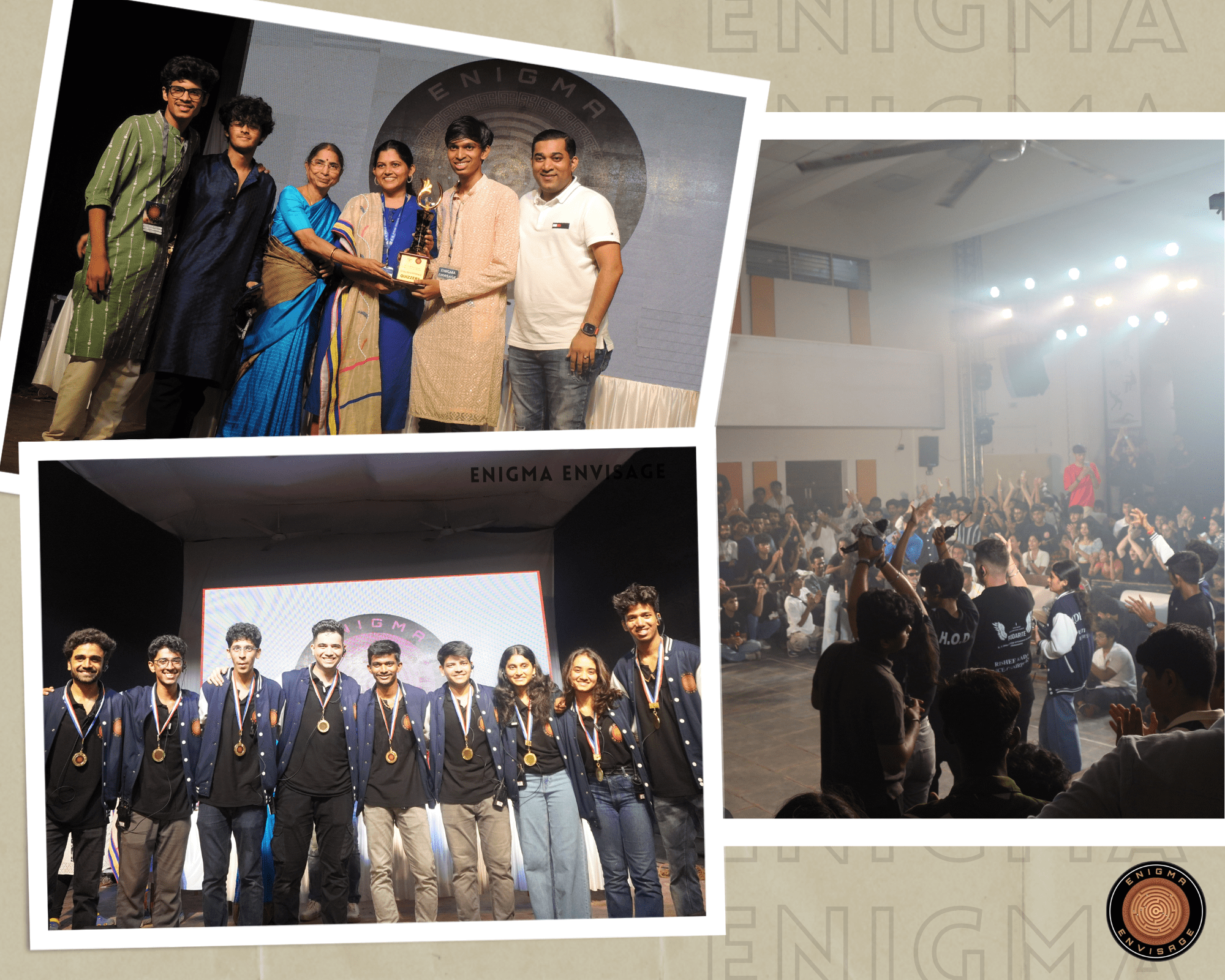 The first day of Enigma Envisage kicked off with a bang, as the traditional Aarti ceremony welcomed attendees into the electrifying atmosphere of the fest. The energy was palpable as the dance, drama, music, literature, and business events got underway, with each performance outdoing the last. The event was graced by some of the finest names in their respective fields, as a star-studded lineup of judges made their way to the fest. These influencers, trendsetters, and experts brought their expertise and celebrity status to the event, elevating the already impressive lineup of events and performances to new heights. The judges' presence added a touch of glamour and prestige to the festival, making it a truly standout occasion. The day reached its crescendo with an EDM night that had everyone grooving to the infectious beats, as the sound reverberated through the venue.
The second day of Podar Enigma Envisage 2023 was full of awe with its diverse range of events, from star-studded entertainment to thrilling competitions and artistic displays. With energy soaring dance and drama events like 'Ultimate Battle Blitz' 'Unveiling the Unhold' and "Age Ascension" captivated the audience with compelling narratives and stellar performances. The day also celebrated the world of art and intellect. From fine arts to literary arts, from business acumen to quizzes, the participants showcased their talents and knowledge across various domains. As the night fell, the Bollywood Night event lit up the stage with mesmerizing performances. Everyone danced to the iconic tunes of Bollywood, creating an electric atmosphere that resonated with the spirit of the Indian film industry.
As the sun set on the final day of Enigma Envisage, the festival concluded in a blaze of glory. The War of DJs was the epic finale to the festival, with DJs from all three colleges going head-to-head in a fierce battle of beats. The audience went wild as the DJs spun their best tunes, vying for the top spot. The atmosphere was electric, the energy was contagious, and the competition was fierce. After three days of non-stop cultural extravaganza, KC college emerged as the winners, Jai hind college secured the runner-up position, and MSG SGKM College bagged the second runner-up title.
Enigma Envisage 2023 was an unforgettable experience, a cultural explosion that left attendees awestruck and buzzing with excitement. A truly remarkable event.