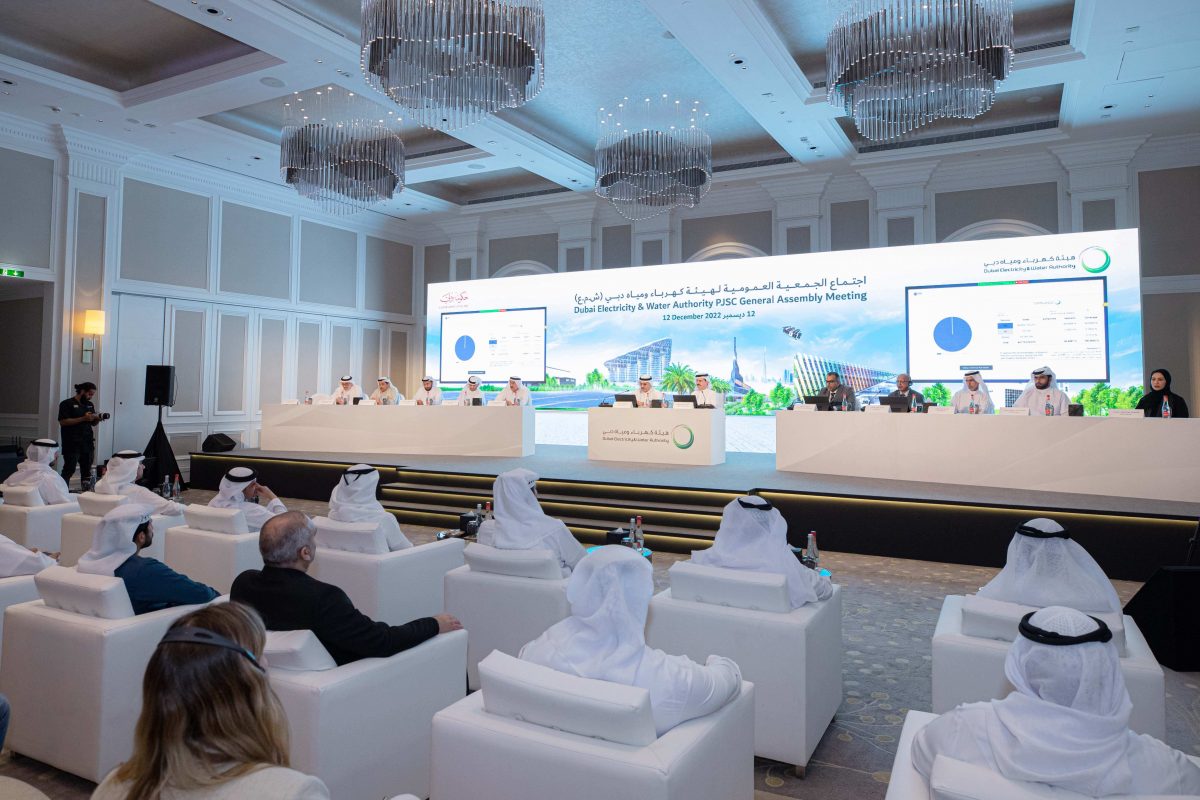 The second one-time dividend gives DEWA shareholders a total increase of 60%.
Dubai: DEWA shareholders' decision to cling onto their shares has paid off as the Dubai utility behemoth announced an additional one-time payout of Dh1.67 billion late on Wednesday (February 8).
Shareholders will receive a remarkable Dh9.9 billion from this for the entire year, which is a 60% increase over the "minimum" annual dividend policy that was announced at the time of the company's IPO in April of last year.
Later, DEWA announced a special dividend of Dh2.03 billion in December (which was what Empower, the Dubai district cooling company, paid it ahead of its own IPO in November.)
According to all results reported to date, the most recent additional distribution would raise the DEWA dividend yield to over 8%, making it the highest dividend yield from any listed UAE firm for 2022, according to Sameer Lakhani, Managing Director at Global Capital Partners. "In addition to its own operational performance, DEWA also rewards shareholders with the profits from its majority ownership of Empower.
Yes, the dividend and IPO for Empower together accounted for two "one-off occurrences" that produced the 8% plus yield. Bottom line: These are astounding profits for DEWA stockholders.
Empower, a district cooling firm that oversees some of Dubai's most recognizable developments, successfully completed its own initial public offering (IPO) in November. Empower was one of several Dubai Government-owned companies that went on to list on DFM. The procedure began in April with DEWA's float.
Several strong numbers
Operationally, DEWA's financial results for 2022 were "record" levels, with a "consolidated" net profit of Dh8 billion and an increase of 22% from the previous year. The "standalone" profit total was Dh11.1 billion, which is an 11% increase from the previous year.
The separate figure is made up of Dh4.4 billion in "other income." According to a DEWA statement, "the main drivers of this other income were the Dh2.3 billion dividend received from Empower and the Dh1.67 billion profit from the sale of Empower shares."
According to Saeed Mohammed Al Tayer, Managing Director and CEO of DEWA, "relative to 2021, our gross profit, operational profit, and net profit margins grew." "DEWA had committed to provide Dh6.2 billion in dividends for the year 2022; however, DEWA now plans to pay Dh9.9 billion.
"Exceptional returns to our stockholders have resulted from the delivery of our strategy."