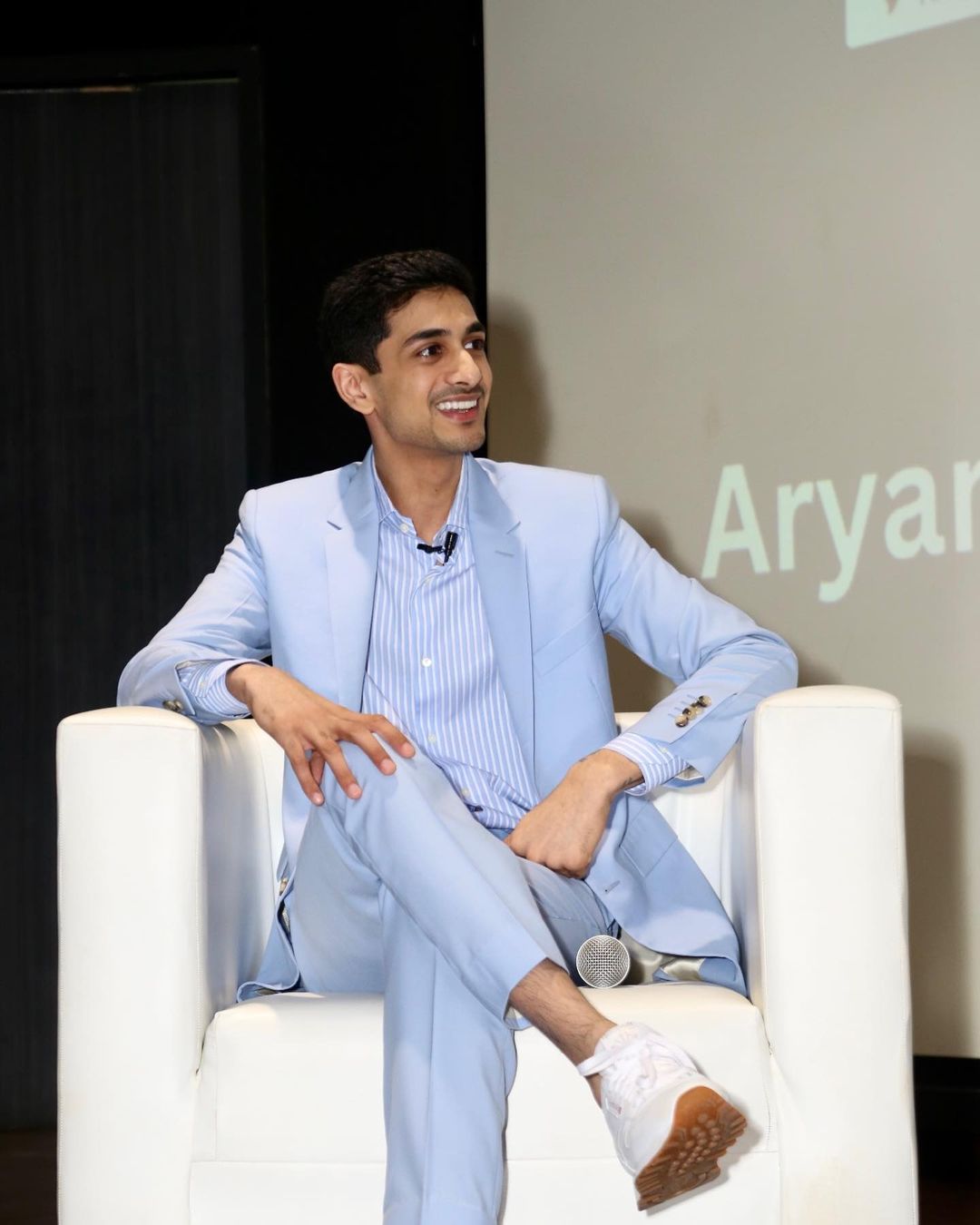 New Delhi, April 12, 2023
Aryaman Vikram Birla, an entrepreneur and scion of the storied Aditya Birla Group, and Director on the board of Aditya Birla Management Corporation, recently shared his journey and personal experiences in the world of business, inspiring students to pursue their dreams and aspirations. The son of Kumar Mangalam Birla, who leads a $60 bn global behemoth with interests spanning from cement to metals and fashion to financial services, Aryaman Vikram Birla reflected on the patience he saw and imbibed from his illustrious father.
During his speech, Aryaman emphasized the importance of hard work, perseverance, and adaptability in the face of challenges. He shared his insights on maintaining a balance in business, saying, "In business, it's good to be paranoid. I did not understand this before, but as I get deeper into business, I realize that it keeps you ahead of the game, makes you ask the right questions and challenge the status quo. It helps to keep trying to stay ahead of the curve. But don't go crazy. This can easily flip over to the other side. You must find balance. I am still learning how to do this and certainly have room to improve."
Highlighted the lessons he learned from his father, Kumar Mangalam Birla, Aryaman stated, "My father is very patient with business building. In dealing with people and businesses, there will be ebbs and flows. You have to be patient with the process, and that's something I've learned from him. I also learned about being relentless from him — he took over the business very young when my grandfather passed away and has been relentless in building the business for the last 30 years. This really stands out for me as an observer."
During the discussion, Aryaman discussed the future of digital-first brands and the importance of omnichannel presence: "The hypothesis is that we acquire and build digital-first brands, i.e., most of your commerce happens through online channels. However, I think — especially for consumer brands — the lines between digital, online, and offline are already blurred. You now see a lot of digital companies opening stores and going offline. You have to be where your customer is. We do have digital-first brands, but they will be omnichannel eventually. The customer experience has to be seamless. In the future, the hard lines between digital and omnichannel will only become more blurred. As technology and omnichannel seamlessness catch up, it will accelerate the process.
Aryaman also shared an important lesson about maintaining balance in both personal and professional life: "Dealing with people from different backgrounds, different cultures, different motivations, getting them together, a very important learning for me has been to not let success get to your head, and failure to your heart. Sport and entrepreneurship take you up and down every single day, and you have to be balanced in both successes and failures. Just be consistent in what you do."
Aryaman was speaking at a Business Conclave event hosted by Shri Ram College of Commerce (SRCC) in Delhi, returning offline for the first time since the pandemic. This year's theme, "Uniting Visionaries, Redefining Excellence," resonated throughout the event, with an enthralling line-up of speakers headlined by industry leaders.
His insights encouraged students to think critically about the impact of business on society and consider how they can use their careers to make a positive difference in the world. His address left a lasting impression on the attendees, furthering the Business Conclave's mission to inspire and empower the next generation of business leaders.