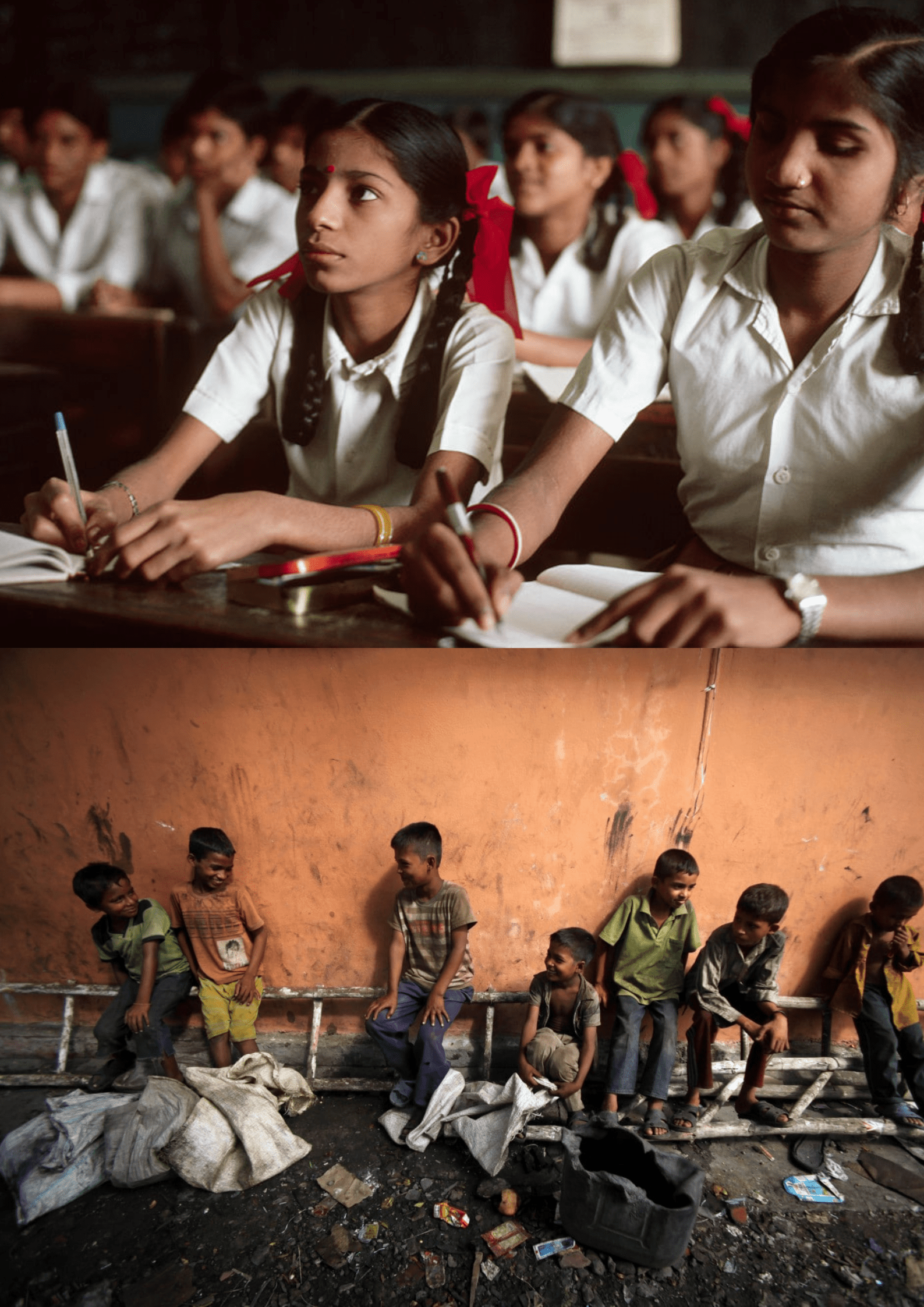 Education is a very important part of country's growth economically as well as socially. In the past decade, India has experienced high economic growth as a result of an improved education system. Despite this, the dropout rate of students in India is increasing which reduces the literacy rate of India as well as hinders its economy and social well-being. India still contributes to 37% of the global total illiteracy with 287 million illiterate adult population. Dropout rate is inversely proportional to literacy rate, thus high dropout rates among students cause an impediment to economic growth. The 3 major factors contributing to the dropout rates are low interestedness in studies, financial constraints and engagement in domestic economic activities. The lack of interest in studies at secondary level has caused 23.8% and 15.6% dropouts being done by male and female respectively. And the existence of financial problems as a prime socio economic factor highlights its powerful corelation with withdrawal from school. Data by the Government of India also shown that being a part of domestic activities is also a significant obstruction  from education for females as it is socio- culturally preferable to get married early.                                                                                                                                                               India is a nation which has the largest youth population in the world and this demographic shift is very important for economic growth and prosperity. Educating the youths in India is very important as it will eradicate poverty and promote economic growth and sustainable development. Dropouts are considered to be a great wastage to in the educating system as many students leave the school before acquiring the basic skills hence are considered illiterate and do not contribute much to the economy of India. The Indian Government has also tried to address this issue as we have seen with through RTE and SMSA (Samagra Siksha Abhiyaan).
The increase in dropouts in India can be resolved by increasing the infrastructure and providing resources such as smart boards and IT equipment to make studies more interactive and interesting for the students. In offering  affordable access to sports facilities and co curriculum activities can act as a factor to a integrative development of the students hence encourage more engagement. We as individuals should also promote the importance of education for the country's economy and make the youth of India realise how education will also help them be better future citizens of the their country.
This issue has to be dealt with more conscious as this impending problem of dropout rates will  leads to low literacy levels which is a barrier to attaining this higher level of education and  growth of the new prosperous economy.
Author – Meehika Mohan
Welham Girls School.