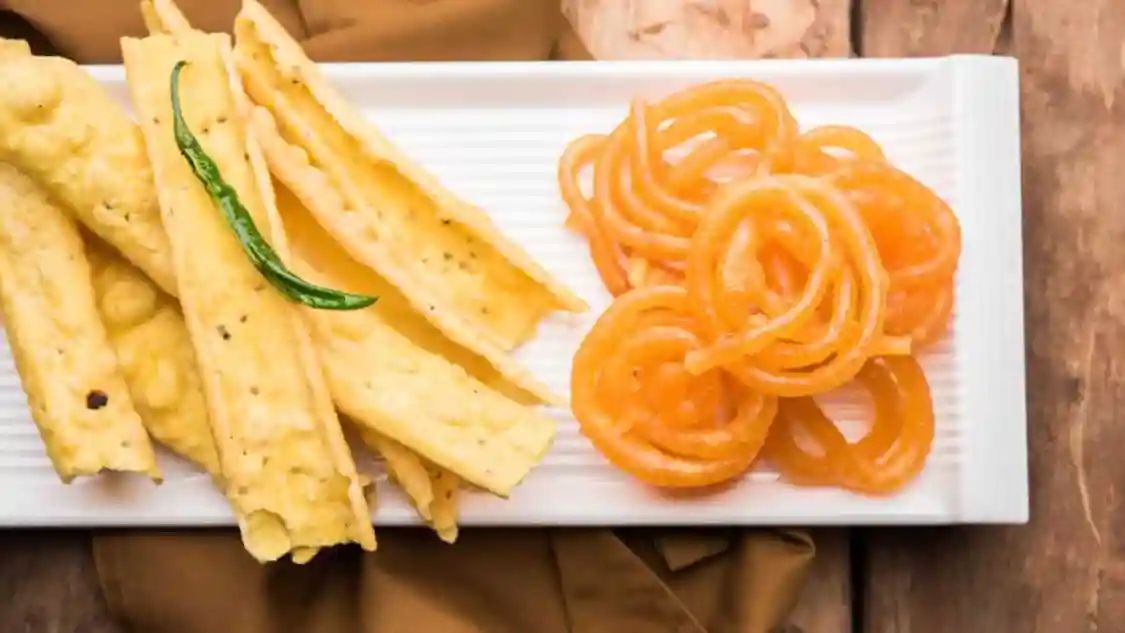 There are many fascinating rituals, customs, and traditions being observed as different regions of India celebrate Navratri and Durga Puja at the moment.
People all throughout the country create intriguing home decorations and tempting foods that can be difficult to resist. In actuality, a lot of foods have connotations that make them integral to particular holidays or days.
The day of Dussehra Is seen as a celebration of the triumph of good over evil. The nation-wide burning of Ravana effigies serves as evidence of this. Similar to this, there are several foods that are said to be lucky foods. Each ingredient has a tale to tell, from something as straightforward as curd to various meal pairings.
Here are a few meals that are traditionally consumed during Dussehra around the nation because they are said to portend wealth and success.
Paan from Bihar
Paan is a major component of Dussehra celebrations in Bihar and Uttar Pradesh, despite the fact that this may seem a little unexpected. Why, you inquire? It is regarded as a love and respect symbol. According to legend, Meghnath and Kumbhakhana relished in paan after seeing Lord Rama's victory. As a result, paan became associated with joy and has been consumed every Dussehra ever since.
Jalebi Fafda from Gujarat
This traditional Gujarati dish should not be missed on Dussehra. Not many people are aware of this, but Lord Rama's preferred sweet meat was jalebi. It was formerly called as Shashkuli, and the scriptures make reference to the dessert that the Lord ate after slaying Ravana. Fafda, the additional component of this mixture, was included because it is also thought that breaking the fast with gramme flour brings fortune.
Rasgulla From West Bengal
During Dussehra, the traditional Bengali mishti is a divine treat. Rasgullas are eaten to commemorate the day and are made of soft, spongy chenna balls that are dipped in a dish of sugar syrup. People enjoy this sweet meat not just on Dussehra but also during Navratri. It is also believed to bring luck into the family, on Vijayadashami.
Dal Paratha With Kheer From Uttar Pradesh
This delicious and energising mixture is a traditional Dussehra breakfast from Uttar Pradesh. The parathas are filled with carom seeds, salt, and chana dal. The creamy rice kheer is served with this fluffy and delicious paratha. The pairing of hot and cold is thought to celebrate happiness and draw good fortune.
Karnataka's Sweet Dosa
What would a holiday be without treats, you might ask? A sweet dosa is made in Karnataka and enjoyed during Dussehra. The South Indian pancake is filled with jaggery and coconut and created with wheat and rice flour. The sweet filling within works beautifully with the crispy outside. On this day, the dosa is served as prasad in addition to being a breakfast pleasure.
Motichoor Laddoos
Made with rich desi ghee, it is these motichoor laddoos that appease Lord Hanuman the most and therefore, on Dussehra, it is prepared for him. Small sweet balls are wrapped into a ball-like shape in the hands and set. Garnished with pistachios, it is a melt-in-your-mouth treat.
Curd From Odisha
A refreshing bowl of curd is definitely a respite during summers. The tradition of having dahi with sugar is a common practice in many Indian households and taking from this tradition, curd is paired with soaked rice in Odisha and offered to Goddess Durga during Dussehra by married women. This delicious treat is a holy food and brings in luck.