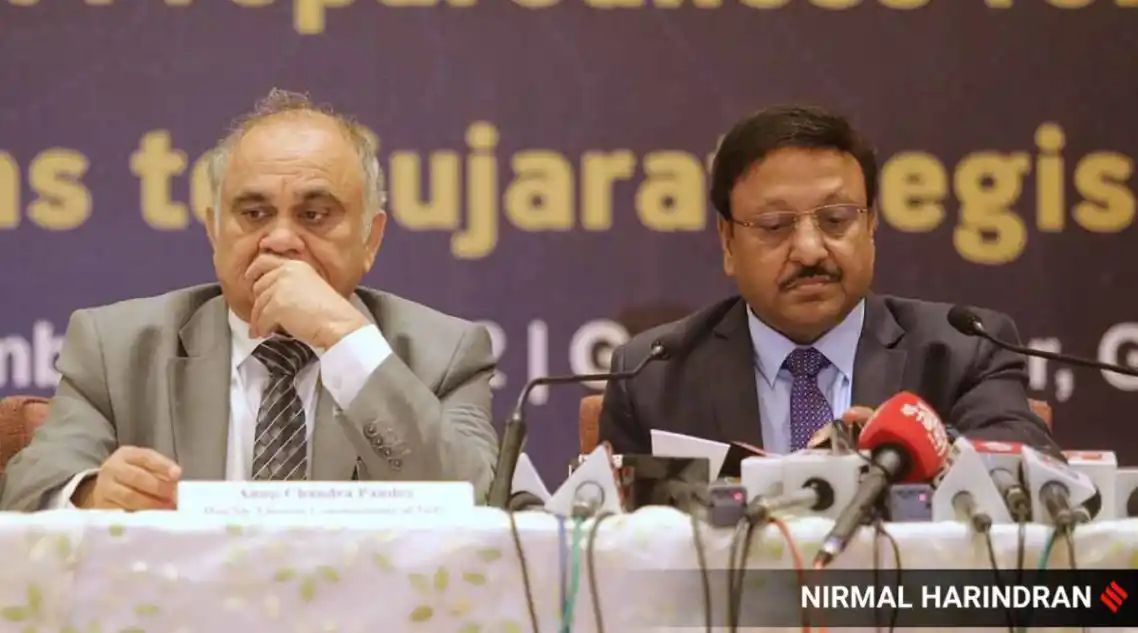 On Friday, the Election Commission is anticipated to release the dates for the legislative Assembly elections in Gujarat and Himachal Pradesh.
At 3 pm, the election body will hold a press conference at Vigyan Bhawan in New Delhi.
The Gujarat Assembly's current term expires on February 18, 2023. There are 62 Congress MLAs and 111 BJP MLAs among the 182 members of the House. On January 8, 2023, the Himachal House's current term will come to an end. In the House, the BJP has 45 members, while the Congress has 20.
In order to assess election readiness, Chief Election Commissioner Rajiv Kumar and Election Commissioner Anup Chandra Pandey travelled to Gujarat and Himachal in September. They spoke with district election officials, top police personnel, and members of national parties in Gujarat.
As soon as the schedule for the two states is revealed, the model code of conduct will take effect. This is a set of rules put out by the election body for how political parties and candidates should behave during elections, particularly with regard to speeches, election day, polling places, portfolios, election manifestos, processions, and general behaviour.