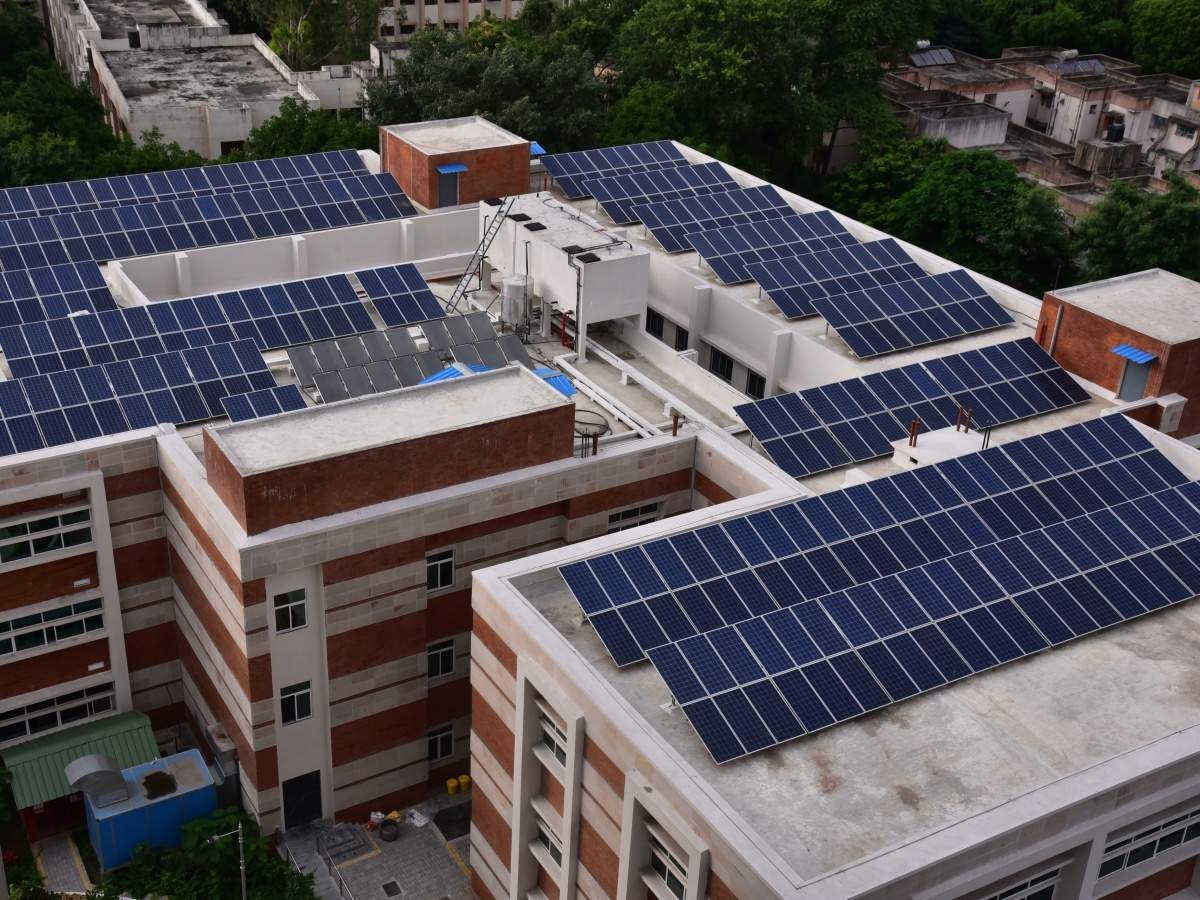 The state-wise government solar panel scheme for homes and housing societies 
It started as a state-run program. Each state was allocated a quota of subsidies. The state DISCOMs run the solar rooftop subsidy scheme to encourage solar installation within the state.
Each state that has an active subsidy program runs the government solar panel scheme in association with the MNRE (Ministry of New and Renewable Energy). However, some states have never run any solar panel subsidy program under this scheme.
Out of all the states that offer a govt subsidy on solar panels, only Uttar Pradesh & Gujarat has been able to overcome the hurdles and popularize the adoption of solar among homeowners. Over 3 Lakh homes have already purchased solar and taken the benefit of the subsidy.
If you want to know whether or not your state offers a subsidy on solar systems and what's its allocated quota, you can check out this list
The National solar subsidy scheme
This scheme is also known as the DBT scheme – Direct Bank Transfer. Consumers can apply for a subsidy through the https://solarrooftop.gov.in/
The subsidy will be credited directly into the bank accounts of the customers within 30 days of the commissioning of the solar system.
Here's how it's different – even if your state does not offer a solar panel subsidy yet, you can still avail of the subsidy by applying for the same via the National Portal for Rooftop Solar.
Top 5 pointers about Solar Panel Subsidy in India (2022) 
There are two kinds of solar panels that homeowners prefer: polycrystalline and monocrystalline. If you want to claim a govt subsidy on solar panel systems, you must install solar panels that are made in India.
Made-in-India solar panels are also called DCR solar panels. Both  types of panels(Poly & Mono) are manufactured in the country.
All in all, you get a solar panel subsidy on the installation of an on-grid solar system that has ALMM-approved DCR solar panels.
That being said, let's now serve you the facts and also debunk some solar subsidy myths in the upcoming sections.
Solar panel cost in India before subsidy 
Here's the one question that confuses people – what is the cost of a solar system in India? In fact, the amount of solar panel subsidy can only be understood when you first understand what influences the cost of a solar system. Instead of walking you through half the information, we'll spill out all the beans.
It's not necessary that two solar modules (panels) of the same size but different brands will have the same price. Similarly, it's not necessary that two installation companies that are offering the installation of a solar system of the same capacity will do it at the same prices.
Why so much variation in the cost – you ask us? That's because the price of a solar system depends on not one but many factors, such as:
Brand & Technology of the components used: Better brands offer higher efficiency solar modules. The type of inverters matters too. Micro-inverters, for instance, are more expensive than string inverters, but they're more efficient too. Putting it simply, the price of a solar system depends on the quality of the components used to put the system together.
Module mounting structure– The cost greatly varies according to the height and material of the mounting structures. Many homeowners prefer a height of 6 to 8 feet so that there's enough space to freely walk on the roof. Factors such as roof conditions, wind speed, and shadows from surrounding objects influence the cost too.
Quality of installation– The method of installation (whether the structures are prefabricated or welded on site), the type of anchoring (chemical or mechanical), and even the type of cable dressing matters a great deal.
After-sales service inclusions– Although maintaining a solar system doesn't hurt the pocket, professional maintenance services are essential to ensure the health of a solar system. The cost of the solar system will again vary according to the AMC (annual maintenance contract) package you choose.
Financing services– It is always wiser to buy a solar system on EMI for the best cash returns. The cost of your solar system will also depend on the EMI package you choose (6 months vs 12 months vs 36 months)
That said, since so many factors come into play, the price of solar systems is not fixed. It's a range.
Here is the price range without a subsidy:
1 kW – ₹60,000 to ₹80,000
2 kW – ₹1,10,000 to ₹1,50,000
3 kW – ₹1,65,000 to ₹2,10,000
4 kW – ₹1,80,000 to ₹2,80,000
5 kW – ₹2,25,000 to ₹3,50,000
10 kW – ₹4,20,000 to ₹7,00,000
State-wise solar panel subsidy in India
Now that you know the selling price range, it should be pretty simple to calculate the price of the solar panels after subsidy, right? Wrong!
Here's what everybody says:
– You get a 40% subsidy on solar systems between 1 KW to 3 KW.
– You get a 20% subsidy on solar systems that are above 3 KW and up to 10 KW.
Here's the further breakdown for a clearer perspective:
| | |
| --- | --- |
| Solar System Capacity | Subsidy Break down |
| 2.5 KW | Rs. 14588/- X 2.5 = Rs. 36,470/- |
| 3 KW | Rs. 14588/- X 3 = Rs. 43,764/- |
| 4 KW | Rs. 14588/- X 3 + Rs. 7294/- X 1 = Rs. 51,058/- |
| 6.5 KW | Rs. 14588/- X 3 + Rs. 7294/- X 3.5 = Rs. 69,293/- |
| 10 KW | Rs. 94822/- |
Please Note: The government caps the solar panel subsidy for residential rooftop installations (up to 10 kW) at Rs. 94,822.
For instance, if your solar system is 15 KW, you will get Rs. 94,822 as a subsidy, neither more nor less than that.
Thanking You
For any further details / queries please feel free to call/mail/watsapp  the undersigned, we will be happy to serve you :-
Mr. Nabeel Ahmad Siddiqui
Project Consultant & EPC
Emerging Technologies India
Ashok Nagar, Prayagraj-211002
(M) +91 9935835855
(Mail) [email protected]