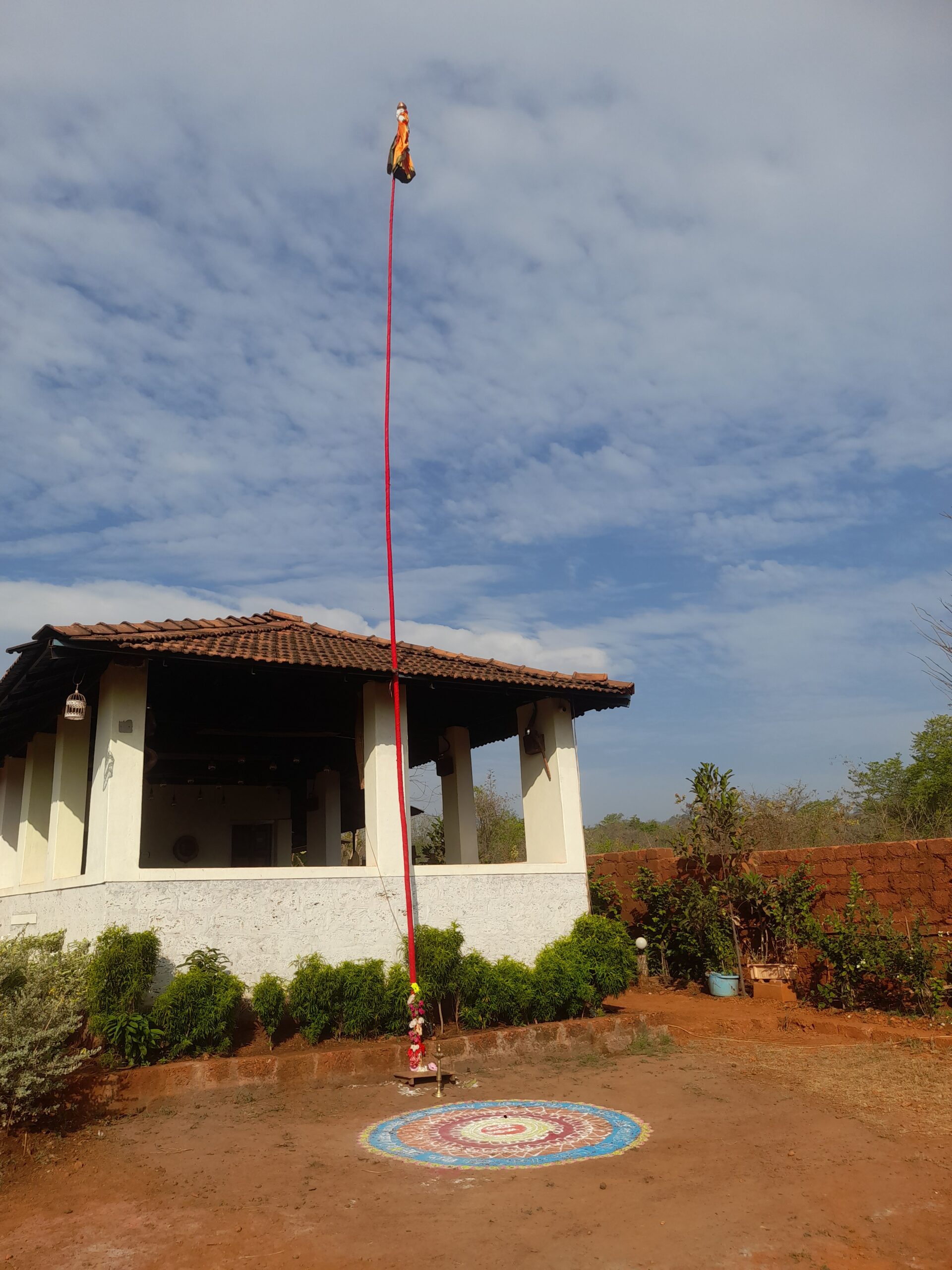 Kankavli, Sindhudurg to witness & celebrate India's Tallest Gudi at Maati Nature Resort
Mumbai 23.03.2022: This year India will witness the tallest Gudi in a natural form at Maati Nature Resort, Kankavli, Maharashtra. Hoisting India's tallest Gudi, Maati Nature Resort is poised to spread the message of happiness and prosperity this Gudi Padwa to the world.
This eye stretching tallest Gudi is made up of Bamboos measuring 40 feet and wrapped in a traditional cloth, is set to wave in the air of Kankavli and wish the new year to the guests at Maati Nature Resort in a distinct way. To mark the beginning of a new year for the people of Maharashtra, Maati Nature Resort has taken this initiative to cheer the sentiments of people.
While wishing the new year on this occasion of Gudi Padwa to the guests of Maati Nature Resorts and people at large, Sakshi Sawant, Founder, Maati Nature Resort said, "Maati Nature Resort is blessed by all its guests. With the tallest Gudi installed, we want to pray for the wellbeing of all our guests and for the people of India. While we wish them on Gudi Padwa, we wish them a great living with grandeur and happy time always. I am sure, this tallest Gudi at Maati Nature Resort will become a symbol of property and happiness."
Gudi Padwa is celebrated on the first day of the Chaitra month according to the Hindu calendar in Maharashtra. The word padava comes from the Sanskrit word pratipada, which refers to the first day of a lunar fortnight. This day is considered an auspicious day that marks the New Year, celebrates the arrival of the spring season and the reaping of Rabi crops. The word Gudhi means a flag. A stick decorated with a bright cloth, neem leaves, and garlands is unfurled outside every Maharashtrians house, hence the name Gudi Padwa.