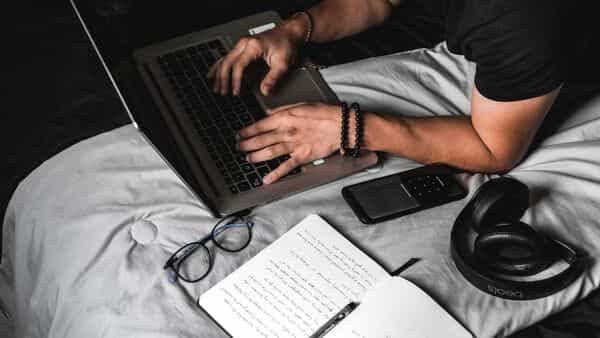 Explained: What is moonlighting? Is it ethical if you do more than one job in India?
The net hiring for the top three IT companies—Wipro, Infosys, and Tata Consultancy Services (TCS)—exceeded 50,000 in the June quarter. Despite worries about a looming global recession, the industry reports that hiring targets have not significantly moderated for the whole fiscal year.
Tech workers have been buoyed by the employment boom, but IT employers are beginning to express concerns about previously unheard-of turnover rates, rising labour costs, and issues like moonlighting.
According to a US techie reported by The Guardian, "doing two remote tasks at once was already happening; it was the biggest open secret out there in computing."
Moonlighting attracted attention after big IT firms including Infosys, TCS, and Wipro announced they would delay, postpone, or lower the variable dividend to employees for the first quarter of the fiscal year 2023 due to reduced margins.
Describe moonlighting.
Moonlighting is the term for the practise of working for one organisation while concurrently taking on additional responsibilities and employment, usually without the employer's knowledge. The term "side job" refers to a job that is often done after hours or on the weekends. When Americans started seeking for second occupations in addition to their usual 9-to-5 work to support their income, the expression gained notoriety.
Is It ethical to moonlight?
When it comes to moonlighting, the IT industry is divided. Some people think it's unethical, while others think it's necessary at the moment. Rishad Premji, the chairman of Wipro, is very clear about his position on this. There is a lot of discussion regarding people working second jobs in the IT sector. Simply put, this is cheating, he had earlier tweeted.
However, Mohandas Pai disagrees with Premji on this matter. The former Infosys director does not regard working two jobs as "cheating." ". "I have a contract with my employer under which I am paid in exchange for working for them for 'n' amount of hours per day. Now that time has passed, I am free to do anything I want, "He was reported by Business Today as adding.
Is It legal to moonlight in India?
From a taxation standpoint, overemployment, also known as dual employment in India, is technically acceptable in the US and the UK. Although a second job in the UK may change a worker's tax status, the first employer's payroll department wouldn't be specifically informed of this, and in larger organisations, it's likely that it would go unnoticed. Because it is based on the concepts of self-assessment and voluntary reporting, the US tax system is easier.
In India, it's legal to hold multiple jobs without breaching the law. However, a person with a comparable set of employment could raise worries about a breach of confidence because many employers often forbid employees from holding down more than one job in their employment agreements.
If an employee's contract stipulates non-compete and exclusive employment, as is the case with the majority of traditional employment contracts, moonlighting might be regarded as cheating. If the employment contracts do not contain this clause or offer exceptions, it is not considered cheating.
Dual employment is not permitted under the Factories Act. IT corporations are, however, excluded from that rule in several states. Employees should carefully review their employment contract with their primary employer to ensure compliance with any moonlighting policies before seeking for side work or launching a business.
Author
Jaya singh
Senior partner HR business
Panacea People India